Today, smartphones have become a part of who we are. Smartphones hold some fundamental aspects of both of our professional as well as personal lives. Hence, smartphones have valuable data stored on them.
We store contacts, messages, notes, photos, music, files & documents, videos, and much more. All this data is very personal and cannot be trusted in the wrong hands. Thus, smartphones are provided with many trusted security features.
Moreover, smartphones cost tens of thousands of rupees as they are quite expensive devices. So we can understand that losing their smartphone can be the worst nightmare for anyone. For security reasons, every phone has a unique IMEI number.
This number is used to identify and track your cellphone over any carrier network. So if you are looking for ways to track your lost cell phone through its IMEI number, you are on the right track. We have listed below all the information and real-world facts that will help you track your phone through its IMEI number.
What Is the IMEI number?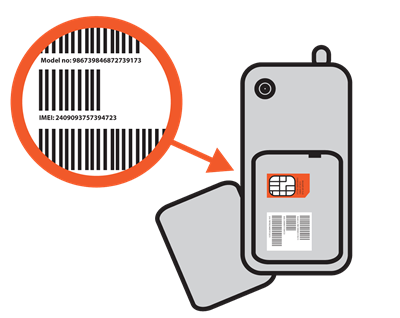 Every smartphone comes with a unique code of digits embedded in its modem chip. This code is known as the IMEI number of the smartphone.
IMEI stands for International Mobile Equipment Identity. And, it means this number is the identity of your smartphone over the network carrier.
Your smartphone can be identified and tracked to the precise location using the IMEI number of your phone.
How to find the IMEI number of the phone?
Here are the ways to locate the IMEI number of your smartphone:
Step 1. Dial *#06# to display the IMEI number on your screen.
Step 2. Check for the barcode and IMEI number under the battery.
Step 3. IMEI number is also written on the box of your device.
Step 4. You can even get the IMEI number of your device through the Google device manager.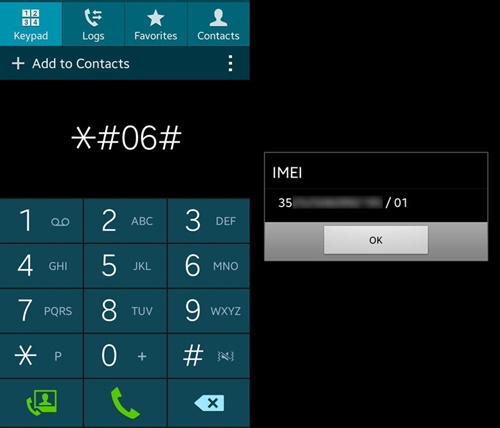 Read about all the methods of finding IMEI numbers in detail and read: How To Find IMEI Number Of Lost Android Phone (2 Ways).
How to track your smartphone using the IMEI number.
Losing your smartphone is quite an alarming and unfortunate event. Thus it requires a quick and calm reaction.
There is no need to panic, and all you need to do is follow the steps given below.
1. Report to the police.
When you know you lose your smartphone, or it is stolen, the first thing to do is to file an immediate report to the police.
Believe it or not, the police have the ultimate authority to track mobile phones. They can directly contact the carrier companies and use your IMEI number to track your phone even after reset or the sim card has been changed.
Also, you need the police report if your lost cell phone is used by someone else for any activity.
2. Report to your carrier.
The next thing to do is to report the incident to your carrier. Submit a copy of the police report to block your phone and sim.
They can only help you track your cellphone using the IMEI number only if you have a police report.
3. Block and erase your data using Android Device Manager / iCloud.
Another useful thing to do when you lose your smartphone is to access it remotely using iCloud or Android Device Manager and lock it and erase it's data so you can be safe till the authorities track it using the IMEI number.
To read in detail about it, click here: Top 10 Best Tracking Apps For Android Lost Phone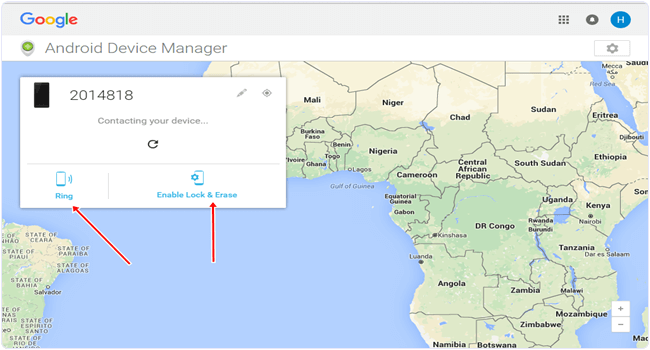 4. Do not fall for Fake IMEI Tracking software or website.
IMEI Tracking is a susceptible database and thus isn't merely available on the internet. Only responsible authorities like your carrier and the police have access to such personal information of your device's location.
Hence, all the software and services found on the internet that promise IMEI Tracking of your lost cell phone are probably a fake and complete waste of your time.
Hence, we suggest you only approach the correct authorities to find your Device quickly.
In conclusion, we would also like to add that even though it might seem difficult, the IMEI number is the most effective way to track your phone and get it back. So follow the correct legal procedure, and you won't have much trouble getting your phone again. In case you need any help, leave a comment below.