Android smartphone has a huge demand in the market due to its low price and smart features. Android smartphones can be used as a multipurpose device. We can use it for playing games, watching videos and surfing the fast Internet.
But every mobile is identically different. Every mobile phone has a unique IMEI number attached to its hardware to identify it on a network uniquely. Sometimes we lost our mobile phone by mistake, or our phone is theft by someone.
To find our device, we need its IMEI number. But if we don't have an IMEI number, we can't proceed to find it after the theft. So it's important to find the IMEI number of the lost android phones.
Because without it, our mobile service provider cannot blacklist our mobile without its IMEI number. So in this article, we will explain ways to get an IMEI number without a phone.
How To Find IMEI Number Of Lost Android Phone. ?
Method 1st:- IMEI Number From Personal Settings Of Google Account.
It must be required to log in to your Android smartphone with a Google account.
Now we need a place with an Internet connection or a smartphone with Internet access.
Now open your phone or Computer browser and type the following URL. "www.google.com/settings/dashboard

," hit enter.

Login to your Google account, which is logged in your Android smartphone.
Now you will see Google Dashboard containing all the information of your Google account.

6. Now click on the Android option. Now you will see all the list of your smartphones linked to your Google account with their name and IMEI numbers.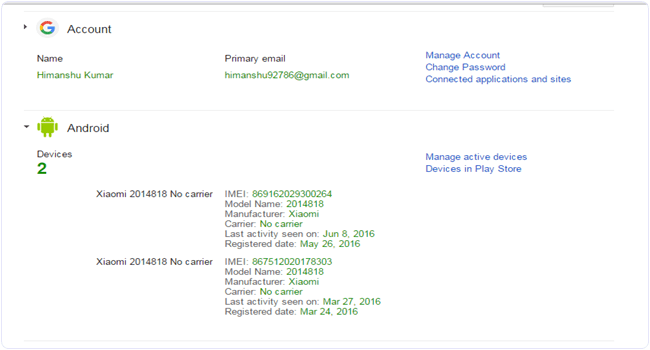 Method 2nd:-

IMEI Number From Device Box.
Whenever we purchase a device, it comes in a well-packed box. Each box contains a few pieces of information on the backside. So it's important to note it down or keep the box safe. To find the IMEI number, just read all details given in the box you will surely get as shown below.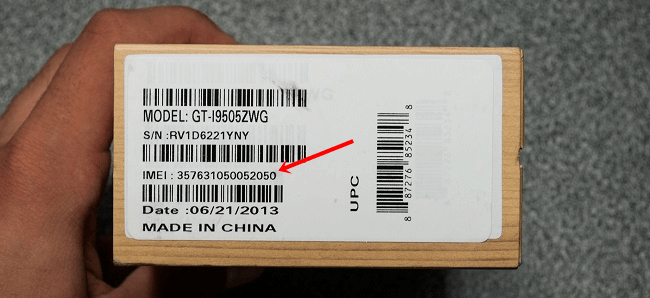 Also Check:- Apps To Track Lost Android Phone
How To Find IMEI On Android Phone?
1. You can easily find your phone IMEI number by running the code *#06#.
2. You can also find it in your phone settings-> about phone->status and IMEI number.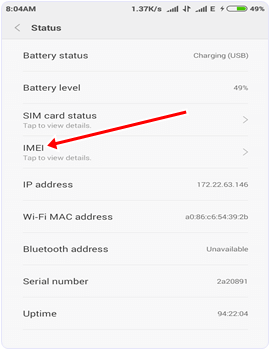 In conclusion, We hope this guide helps find the IMEI number of the lost android phones. Tell us your experiences in the comments below.