"Safe Tricks" created on 6 June 2012, carries the motto – "Technology is the new way of life". We, at SafeTricks have been working ever since, to make technology easier and accessible for one and all. It has been and will continue to be a hub for all Tutorials, How to's, Software Reviews, Tips & Tricks, Apps and much more. SafeTricks is also proud to boast an all-round coverage on various articles over all major tech platforms including mobile OS ie. Android & iOS, as well as major desktop OS ie. Windows & MAC. Our goal is to be a "Pioneer Digital Resource" for all kinds of tech solutions across platforms.
For More Info or any queries, contact us via our E-Mail :
Pahul Singh
Founder & Executive Editor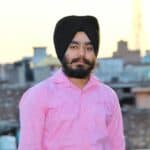 Pahul Singh is a young Entrepreneur who is managing the number of sites from his Living Room. He is an Experienced Blogger, SEO Expert, Digital Marketer, Certified Web Developer. He has experience of more than 10 years in Blogging & Digital Marketing. In other words, he is "Jack Of All Trades" even a master in some of them. Basically, on Safe Tricks, he performs all management related tasks.
Archit Ahuja
Author & Editor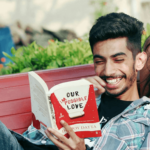 Archit, an engineer to be, has always had a keen eye on development in Technology. He finds his sense of work in cracking open Apps, tools, ROMs, and whatnot. Apart from mobile OS, he also enjoys testing our softwares for PC. SafeTricks has greatly benefited from his detailed reviewing skills. His curiosity for exploring aspects of technology turn out to form the most resourceful and impacting articles on Safetricks.
Prabhjot Singh
Graphics & Video Editor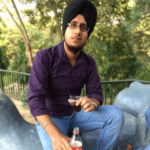 Prabhjot, a future professional Photographer, Graphics & Video Editor tries to help out people by making resourceful tech videos so that they can understand the problem's solution better. He finds his hobbies in testing, finding and solving bugs in smartphones and PC. Prabhjot has been working with us for about 1 year as Content Writer, Social Media supervisor, Graphics & Video Editor all under the supervision Of the Safetricks team.
Himanshu Kumar
Ex Content Writer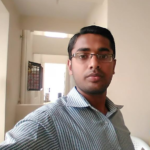 Himanshu Kumar, driven by the love of technology, is a computer engineer. With great knowledge and unmatched programming skills in C, C++ and Java, he has been working with Safe Tricks for more than 2 years as a content writer. Himanshu has shared valuable content in fields where most of his interests are, such as Web Development, Windows, Linux, and Android platforms.
Karamjit Singh
Ex Content Contributor & Manager