As we all take photos to remember our precious movements, Birthday parties, Marriage, Historical places, trips, etc. Now we also take selfies and images to upload them to social sites with friends. We use cameras and mobile phones to capture photos.
Cameras and mobile phones can capture ordinary photos as it is. Although smartphones provide photo editing capability to some extent but not fully. So you can try the best photo editing apps for android.
But on the desktop, we use photo editing software like Adobe Photoshop, illustrator, Photoscape, etc to give a more attractive look to photos and provide various effects. We have already listed out some photo editing software.
All the photo editing software or apps rather require a little bit of knowledge about the selection of effects. Which we want to use to make images more attractive. Even sometimes we are at a far location from our home like in the office, a trip, and some other location where we cannot access our personal devices.
They may not allow us to install any software. In all such conditions, we want quick editing for photos. Then the only simple solution is to use online photo editors. You just need access to an internet connection on your device to edit photos.
With the help of these websites, we can edit photos anywhere and anytime. If you do not know about online photo editors' websites then don't worry. Here we are going to list out some of the best online websites for photo editing which have various features and effects to make your photos more attractive.
List Of Best Online Photo Editors.
1. Pixlr.com
Pixlr.com is one of the best free online web apps which provides you the quick photo editing. Pixlr is also available for desktop and mobile versions. It provides you simple tools for select, cut, crop, color effects, etc.
We have to just go to the website and lunch pixlr web app. It also provides you a free account for its membership. You just go to the website drag your picture and edit it.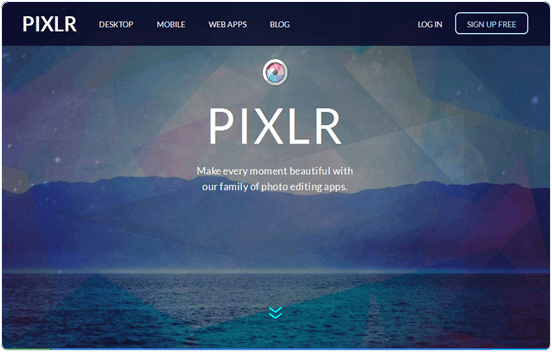 2. iPiccy.com
iPiccy.com is another popular free online photo editor. It provides you simple and easy-to-use tools. You just need an account to edit photos and enable its full functionality.
It provides you various light effects, cut, select, crop tools with various layers. It is a quick photo editors tool. You just have to upload the image edit it and download it after editing.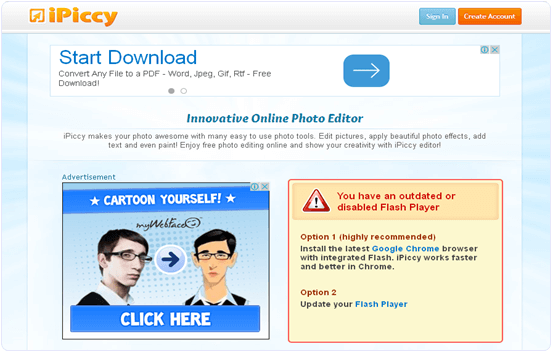 3. PhotoCat.com
Photocat.com is another popular website for photo editors. This website provides you simple photo editing within a few minutes. It allows you to change brightness, color, contrast, and provide various light effects.
It also provides its API to integrate it with various websites. You just have to copy and paste its script into your website code.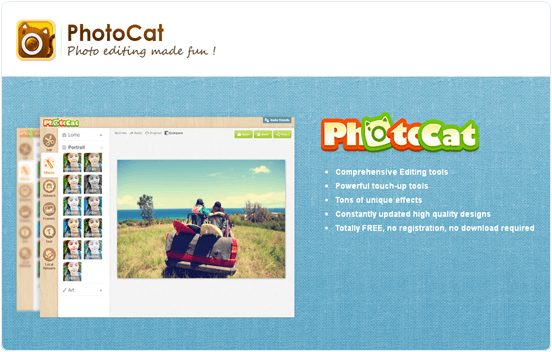 4. Pho.to
Pho.to is another popular site for online photo editors. It provides you hundreds of light and color effects. It also provides you the various fun effects. Pho. to also provide you to control the color, light, contrast, brightness effects.
It provides you instant editing with the help of simple tools. This editor also provides its IOS and Android version for photo editing. It is a simple photo editing tool with instant editing.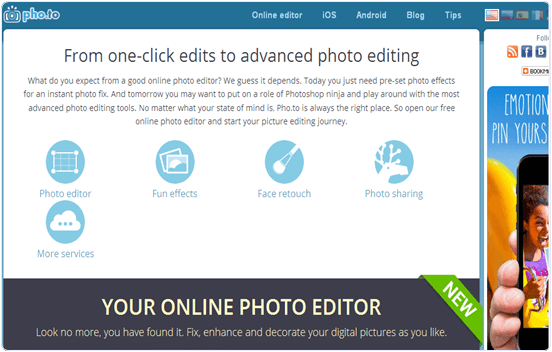 5. FreeOnlinePhotoEditor.com
Freeonlinephotoeditor.com is the most popular online photo editing website. It is just like the mini desktop photo editing tool that is placed on the web. This editor provides basic, enhance, filters, layers, clip art, etc tools for editing.
It also provides you the undo, redo, reset, file buttons to provide different functionality. You just need to import the file apply effects and editing and download the file within few minutes.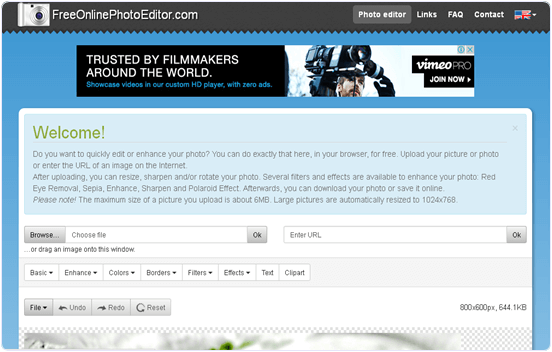 Also Check:- Best Video Converter For PC
6. PhotoFunia.com
PhotoFunia is another awesome online photo editors Web app. It provides you an attractive interface with easy to tool. PhotoFunia provides filters, clip art, light effects, funny faces, inbuilt posters.
You just have to select an inbuilt frame then browse your photo you want to see in that frame apply various effects and download your photo in that frame. It provides you the quick access.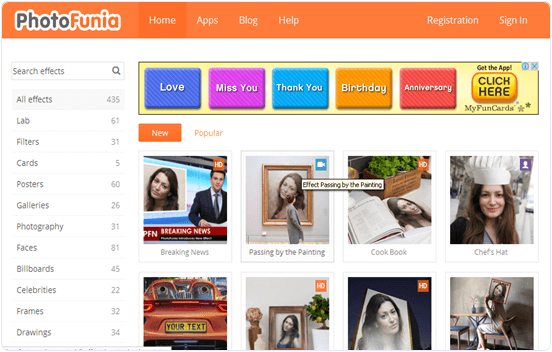 7. Fotor.com
Fotor is rather a popular photo editor that provides you with just drag and drop capability. It provides easy to use interface and simple tools for editing.
You just have to browse and upload your file for editing from your computer and also apply various colors, contrast, brightness, cut, select, filters, and various effects. After editing you have to download your file.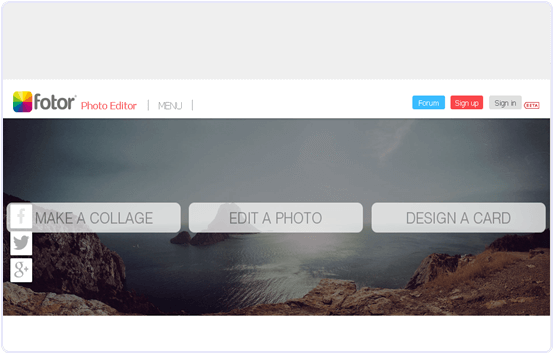 8. PicMonkey.
PicMonkey is rather a great web app that works directly in your web browser. It has fun editing features like Instagram like filters. It has simple editing features as well as a pro account.
PicMonkey is rather a fun casual editor that has a lot of stickers and beautification features like tint and mascara. It is a must-try photo editor site.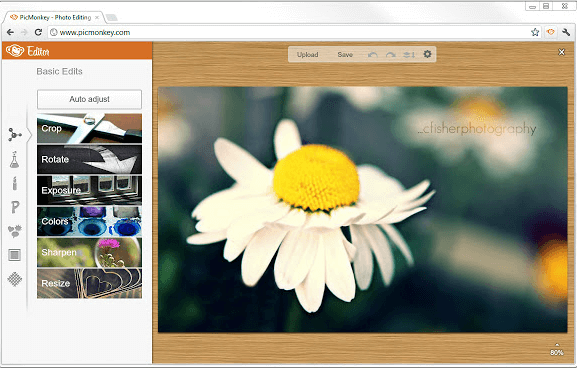 9. Splashup.
Splashup is a simple yet effective tool for online photo editing. It has a layout similar to Photoshop but it has fewer tools. Due to this, it is easy to use.
Splashup has integration with Facebook, Flickr, etc so users can import features. It is a very good service for beginners.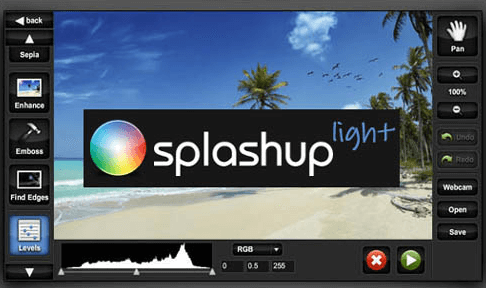 10. Sumopaint.
Sumopaint is an excellent image editing service that has the option of both online editings as well as downloading an app. There are free as well as paid Versions. The free version has simple yet effective editing tools that make it a simpler version of Photoshop.
It also has various fun editing features like the symmetry tool which makes it a must-try.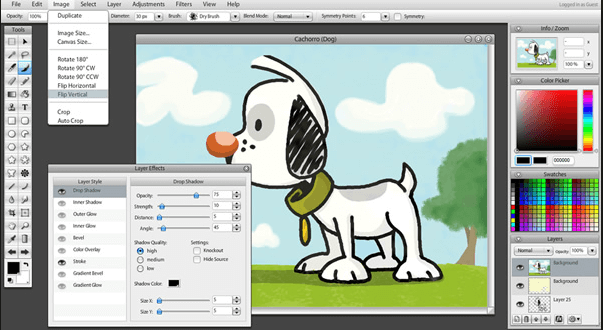 Hence, these are some best online photo editing websites. We listed out some popular and useful websites which are widely used for photo editing. If you have missed out on any of the best websites then please let us know we will update it soon.