As technology involvement in our day to day life is increasing. Users are also moving from stable devices to portable. Nowadays we all prefer to use laptops or tablets instead of desktop. On the other hand for personal usage we prefer smartphones.
Due to this few developers prefer to target mobile users only. So they need any website builder platform which provides all facilities for mobile website development. If you want to create a separate platform for mobile users then mobile website builders are an easy way to setup.
We can easily create a mobile version just by doing drag and drop which don't require any special technical knowledge. As we have already a website builder platform that provides all facilities for the desktop version. In the same, we can create websites for mobile users.
List Of Best Mobile Website Builders Platform.

1. XtGem.


Xtgem is the famous and best mobile site builder platform where you can easily create a mobile website or forum. Xtgem provides the best tools and features in their panel which includes domain parking, custom error pages, Style sheets, uploading files, downloading files, image tools, header tags, footer auto content, and many more settings
These are providing by Xtgem to build a good looking mobile website. Xtgem having both plans free and paid. In the free version they include ads but in paid all features are available like domain parking and ads-free page view. The overall performance of Xtgem is good and it is a trusted and famous platform by millions of users.
2. Wen.Ru.

A famous platform for websites. Wen.Ru is the most widely used platform but the only problem for the worldwide user is language. Wen.Ru is Russian based website platform and free to use.
You can easily translate the website on Google Chrome so it makes it easy to register and make your website free. Wen.Ru site builder supports and edition of WML pages, color HTML and XHTML pages (WAP 2.0).
You can also create images in JPG, PNG, GIF animation format. In Wen.Ru you don't need any special knowledge to use Site Builder and it is very easy to use WML and HTML designing and many other features.
3. Wapka.Mobi.

Another Free and famous platform to create a free Mobile website. Wapka.Mobi is the best platform for a newbie to increase their development skills. Wapka provides full facilities in their site builder even you can design yourself by using HTML and CSS codes for designing.
In walk, you can add Header, Footer, upload content, Edit category, Add items on Site and tools are also available like Debug tools, view source codes, Android app features, and many more. It's easy to join Wapka.Mobi and setup your subdomain which you want.
4. Octomobi (Paid).
If you are a professional having a website and also planning to make a mobile version then Octomobi is a great site builder. Octo is a premium platform to create a mobile website with amazing site builder features.
Octomobi provides 17 Layout styles in which you can choose according to your choice. If you don't have development knowledge then don't worry octomobi having drag and drop features.
You can also adjust the logo, color styles, and much more. Octomobi has Basic and custom plans in which basic having limited resources but custom is for advanced users.
5. Onbile(Paid)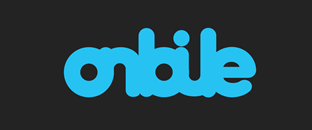 Onbile is a mobile website development platform based on cloud computing. Onbile is the best network to create a professional mobile website and even an eCommerce website for mobile.
Onbile provides some best features which include easy to understand control Panel, Design templates that are also responsive and change their view in vertical and horizontal.
Website under onbile is in HTML+CSS including widgets and many other social media integration which help to design the best mobile website.
Onbile offers a plan in three different plans in which they offer Professional, eCommerce, and Resellers according to requirements.
I hope you find these mobile website builders useful. If you have any best network for mobile websites then must share it with us.