The battle between Windows and Linux is far more interesting than Android vs iOS. While no one can argue with the fact that Windows is the most used operating system for PC all over the globe, Linux is also a prevalent operating system and becomes a good choice for the pro user.
Today, Windows has far too many problems. Privacy is long gone, and application installers are full of malware. While Linux may provide solutions to these problems, it isn't perfect. Most software that people run on windows don't offer Linux versions and need to be replaced.
Also, Linux is more of an advanced OS and many Linux distros are available with advanced technical features over user experience. Even recently we explained that many Linux desktop environments are available which enhances user experience. Hence, a normal user may not want to use Linux. So the question, How do you choose the best OS? Well, we say choose both.
Here in this article, will are going to show you how you can install and dual boot Windows and Linux on your PC so you can have the best of both worlds. It is possible to install both Windows and Linux on a single PC and dual boot whichever you like. Let's go.
How To Install And Dual Boot Windows And Linux.
Given below is an easy, simple step by step guide to dual boot Windows and Linux on PC. Follow the steps carefully to run both OS on a single machine.
Steps To Dual Boot Linux And Windows 7,8 or 10 are :
Step 1. Download the ISO file for any of the Linux distributions. We are using Ubuntu in this tutorial, and you can grab the latest version of Ubuntu by Clicking Here.
Step 2. Download Rufus on your Windows PC, Click Here.
Step 3. Now plug-in a USB flash drive with 8GB or 16GB storage and use the Rufus tool to create a bootable USB drive for Ubuntu as shown below.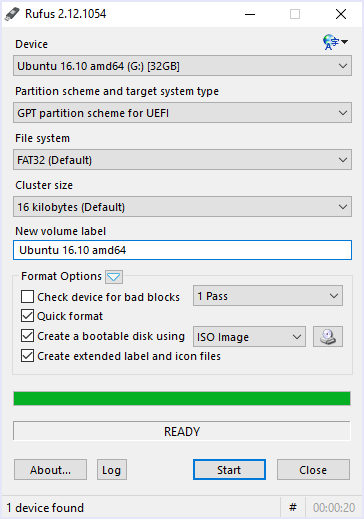 In case you face any issue while creating a bootable device using this tool, then we recommend you try other bootable Pendrive software.
Step 4. Once the drive has been optimized, turn off the System. Boot from the USB drive. You may need to adjust some boot settings which can be done by entering into the boot menu of the system. Turn on the machine while repeatedly pressing the machine's special boot key. The special key varies between different computer manufacturers:
Dell:- When the Dell logo is displayed, Tap F12.
HP:- When the HP logo is displayed, Tap F12.
Lenovo:- When the Lenovo logo is displayed, Tap F12
Apple:- Hold Option (next to the ⌘ key) when the computer first turns on.
Other:- Try tapping Esc, F1-12, Del or Enter during bootup or either does google search for the bootable button for your device.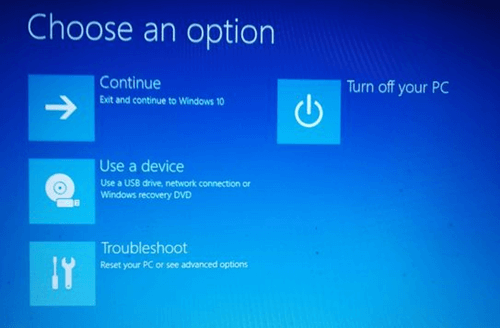 Step 5. Once you can boot from a USB drive, you will see three options. Here select try Ubuntu and see that the OS starts running, let's begin installing it along with side windows OS by connecting to the internet.
Step 6. Now on your desktop, you will be able to see a shortcut icon "Install Ubuntu". Click it to start the process.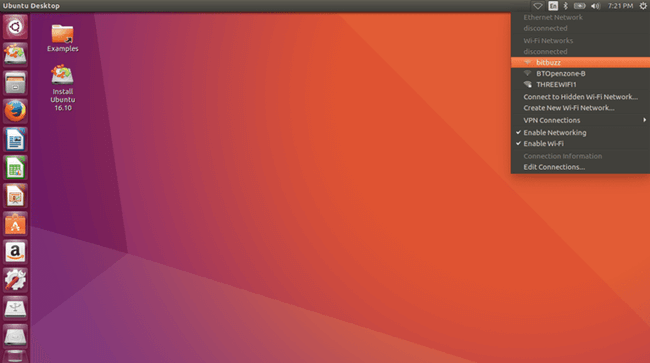 Step 7. Follow the steps for the installation, select the language, and choose if you want updates, as well as necessary 3rd party software.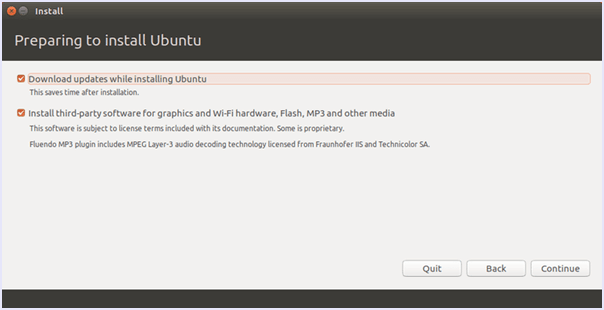 Step 8. In the next step, choose to install Linux alongside windows boot manager. Here you can install it in any partition you like. Make sure you don't have any data there as it will be formatted. To know more about making partitions on windows, read here.
Read Here:- How To Create New Partition Volume On Windows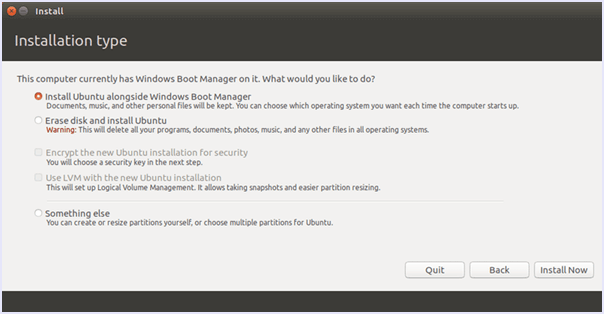 Step 9. Complete the rest of the steps of installation, like choosing the location as well as entering user details.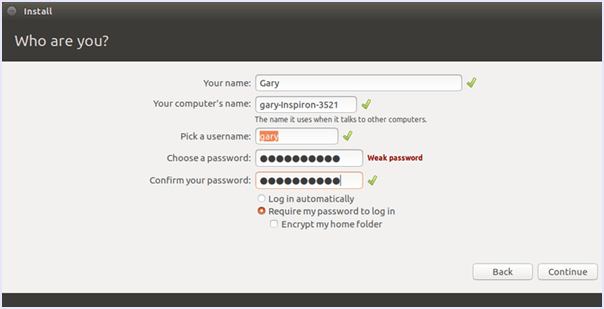 And now, you have completed the installation for Linux on your windows running PC. You can choose to boot up any OS according to your need.
Verdict.
In conclusion, we hope that you find this guide on how to install and dual boot Windows and Linux on a PC useful. For any help, assistance, or queries, feel free to contact us or leave a comment down below. We'd love to hear from you.