Android is the world's most popular and widely used mobile OS. People prefer Android over any other OS because Android devices are available for every budget and offer a lot of features and performance.
Along with these, the best selling point of Android is its huge App market. The Google play store has the highest number of apps compared to any other OS. Hence, users can install a set of apps and use their Android device for any purpose they like.
But, here in this article, we are going to discuss "Best Android Apps for Filmmakers". We know that smartphone cameras have progressed so much today that they have completely replaced point and shoot cameras and are trying to compete with DSLR.
The hardware on Android phones is becoming so powerful that it is now capable of handling high-resolution video editing as well. But, filmmakers need the correct apps to complement their hardware to get the best film-making experience for Android phones.
So, if you have an interest in film making and are looking for the best Android apps for filmmakers and editors, this article is for you. We have carefully curated a list of different applications with their brief description.
List Of Best Android Apps For Film Makers.
Given below are the top 10 apps for Film Makers. Download the ones you need to make your film making experience from and Android phones better and more useful.
1. Open Camera.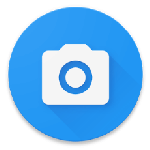 The open camera is one of the best manual Android Camera app. This app is great for filmmakers as the manual controls give the user ability to get complete control over their shoot.
The app has the ability to shoot up to 4k UHD resolution video if your hardware supports it. The app is straightforward but has all the technical adjustments a filmmaker needs.
Download: Android.
2. Adobe Premiere Rush.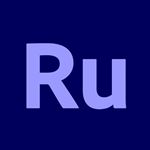 From the house of Adobe Premiere Rush is the smartphone version of the professional video editing tool premiere pro. This is the best video editor app you will find on Android.
This is a recommenced app in the list of android apps for filmmakers which everyone must-have. The app offers automatic editing, great sound features, photo motion, as well as easy sharing.
But the best thing about this app is you can share the project by syncing it with your Adobe CC account.
Download: Android.
3. MX Player.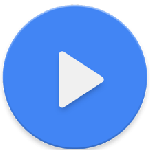 As a filmmaker, you may have to deal with a lot of video formats and codecs. While your default gallery app or video player might not be able to handle some videos, we have the best video player for you.
MX Player is the most downloaded and the best video player on the Google play store. It plays almost any video and audio format and displays detailed properties of the video file. MX Player is a must-have Android app for filmmakers.
Download: Android.
4. Adobe Photoshop Lightroom.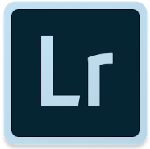 Adobe Photoshop Lightroom is another great in all android apps for Filmmakers from the house of Adobe. It is an excellent camera and a high-quality editing tool that produces brilliant looking images.
This app also integrates with your Adobe CC account so you can share your creative projects over synced devices.
Download: Android.
5. Vimeo.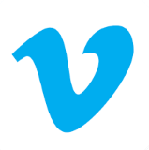 Vimeo is a great place for filmmakers to share their work as well as discover new content from their favorite creators. With the Vimeo android app, filmmakers can share their works in various categories like Animation, Documentary, Travel, and more.
The app makes it easier to upload and share videos along with the features of streaming easily in 1080p. Vimeo is ad-free, and there is a feature to keep video offline as well.
Download: Android.
6. Google Drive.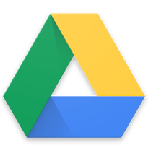 With high-resolution cameras, the video file size is huge. The best way to share heavy files via Android is google drive because email doesn't support large attachments.
Google Drive is built right into android phones as a stock app and is a must-use app for handling large video files. Use google drive to share folders among creators to share multiple files in a video project for film making.
Download: Android.
7. YouTube.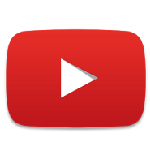 YouTube is the world's largest video sharing platform and is a must use for all filmmakers. There are millions of videos on YouTube and the possibilities of countless. Artists from all over the world share their creations on YouTube.
It is the best place for inspiration and ideas. As Google owns YouTube, it runs very well on Android and is a breeze to use.
Download: Android.
8. Viva Video.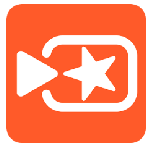 Viva Video is the most popular video creating and sharing tool on android. If you are starting as a filmmaker and are depending on android, viva video is a thing to start.
This quick app lets filmmakers edit videos and create clips with minimal effort. There are a lot of audio, stickers, and filter effects. You can also create a photomontage with a viva video.
Download: Android.
9. Reverse Movie FX – Magic video.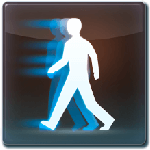 If as a filmmaker, you are looking forward to adding a few effects in your video project, give Reverse Movie FX – magic video app a try. This app records video in reverse and gives very cool effects and magical scenes that are not usually possible.
Reverse Movie FX – magic video gives something different and can be very helpful to filmmakers.
Download: Android.
10. Cardboard Camera.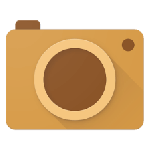 As the world is moving on quickly to VR technology, Android is the best way to start. Google Cardboard is an app that can let filmmakers start in the world of Virtual Reality. It is an app to discover, create, and share VR content on Android.
Download: Android.
In conclusion, these are the best Android apps for Filmmakers. If you feel we missed any of your favorite film making app, please share it with us in comments below. We'd also like to hear about your favourite film making apps and more.