Apps make any mobile operating system stand up. People only consider a particular operating system according to the number of apps available on the platform.  That is the main reason no other OS can stand a chance against Android and iOS.
Even between the above two, Android has a much higher number of apps available on its application market known as Google play store. There are so many applications in each category to choose from. Along with these, there are so many types of games for Android.
People love to play racing games, action games, etc. There is one other category of Android games that people look for, and that is Educational Games. Yes, there are many educational games available for Android. Just like we have discussed earlier Gk apps or aptitude apps
Sometimes, in a huge list, it becomes challenging to find educational games. Thus, here, we have listed and reviewed the best educational games for kids available on android.
These games are sure to provide entertainment in your free time, along with improving your knowledge and IQ. Use your Android smartphone to sharpen up your brain.
Best Educational Games For Kids.
Given below are the top 10 best Educational Games for kids that are available on Android. Download the game you like and enjoy playing along with increasing your knowledge.
1. Monster Math.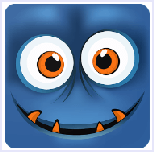 Monster math is a fun educational Android game that makes learning and practicing simple maths very easy.
It helps people to practice 40 different math skills of varying difficulty.
The game is fully customizable to suit your aptitude ability so you can adjust and then improve day by day.
The game also features an engraving storyline to keep you interested.
Monster Math: Download
2. Left vs Right: Brain Training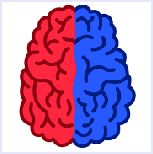 Another fun and educational game for Android is left vs right: brain training. These categories contain 29 games that will help you train and test your brain and help you increase your brainpower and concentration. There are VIP members who can train all the six training categories every day. At the same time, Regular Members can only instruct on 3 of those training categories. This game is designed to train your brain in the following categories.
Awareness.
Precision.
Reasoning.
Patience.
Adaptability.
Reflex.
Left vs right: brain training: Download
3. Speedy English – Basic Grammar.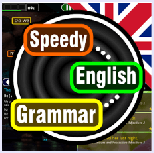 Speedy English grammar is an Educational Android game for those people who want to improve their English quickly.
It is a fun way to improve your English in a matter of days. The game is a basic English grammar course where players need to form grammatically correct sentences by joining jumbled words and phrases incorrect order.
Various parts of a sentence are color-coded for better understanding. There are reference guides also available along with verb tables. This game has very high ratings and good reviews.
Speedy English Grammar: Download
4. KBC 2021.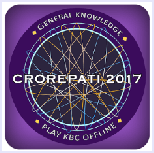 KBC 2021 is a general knowledge game based on the famous Indian show "Kaun Banega crorepati."
It is a general knowledge quiz game where each question has four options, and one of them is correct. There are various lifelines to help, just like the show.
The game is very educational as the correct answer is revealed that helps in learning. Players can share scores and check worldwide leaderboards.
KBC 2021:Download
5. Science Experiment For Kids.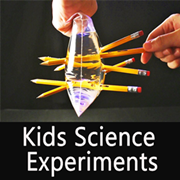 Science Experiments for Kids is a great learning app for Android. If you want to learn about everyday science, this game is for you.
It has attractive yet comfortable to perform experiments along with apparatus. There are a lot of animations that make this game an excellent learning experience.
The step by step explanation and conclusion at the end makes the app worth your time. It is a must-try app for kids.
Science Experiments for Kids: Download
6. Facts or Myths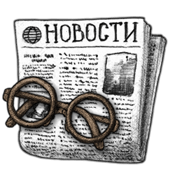 Facts or Myths is a very educational and fun Android app that is sure to increase your knowledge with some surprising facts. It is relatively simple but very addictive.
In this game, the players are presented with pure trivial knowledge that the user has to tell if it is a myth or a fact.
There are five different categories, namely general, medical, sex, animals, and natural disasters. The game will surely surprise you, and we highly recommend trying it.
Facts or Myths: Download
7. Chemistry Quiz.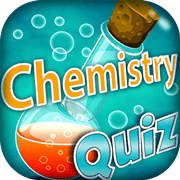 Chemistry quiz is a great educational Android app for people interested in chemistry.
It is a fun way to learn something new and widen the knowledge in the field of chemistry.
You can play this simple game and know fun facts about elements all around us. This game has a lot of questions on various topics like elements, the periodic table, bonding, mixtures, reactions, acids and bases, organic chemistry, nuclear chemistry, lab experiments, and much more.
Chemistry Quiz: Download
8. Vocabulary Builder.
Another title in the list of best educational games for Android is vocabulary builder. The game consists of the best tool to make people learn up to 1200 day to day used words from the English language.
Experts design the game. There is the audio pronunciation of each word in the game too.
The game is based on different levels, and the player must beat a level to move on to the next and unlock new words.
Vocabulary Builder: Download
9. Quick Brain – Elevate The Mind.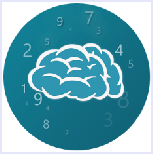 Last but not least, brain games is the final game on the list of best educational games for Android. It uses the principle of cognitive psychology.
It means playing this game can improve a player's memory, attention, speed, reaction, logic, and more. its
This game is designed for all ages. Give a boost to your IQ with just a few minutes of playing this game daily. You are guaranteed to see results.
Quick Brain – Elevate The Mind: Download
10. ABC Kids.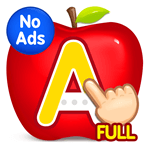 ABC Kids is a simple and fun educational game for Android. It is available for free to the users. The main feature of the game is to teach the alphabet to the kids. Not only that, but it also helps you to trace them by touching the screen of your mobile.
In this way, kids will know how to write them. The phonic sounds will enable us to hear and speak different alphabets. The interface is pretty intuitive and easy to use. Kids will find a fun way of learning through it.
ABC Kids: Download
Hence, these are the best Educational Games for kids. If you feel we missed any of the deserving games, tell in in the comments below. Also, don't forget to mention your favorite educational games in the comments section.