Ever since the internet evolved enough to host video, communication evolved into video conferencing. It because possible with a simple hardware device we know as a webcam. A webcam is a small camera that can connect to a computer.
It is used to record and stream video over the internet and for video conferencing. Nowadays, laptops come with a built-in webcam. To make the best of your webcam, you need excellent webcam software to process your video and make the results better.
Hence, if you just installed a new webcam or you are looking for great software to make the best and fun use of your webcam, we have the best list for you.
We have reviewed the best webcam software for you to install. You can use this software to enhance your video conferencing and video streaming experience utilizing a webcam.
Best Webcam Software List.
Given below are the best webcam software available for you to download. Choose the ones according to your requirements.
1. Windows Camera.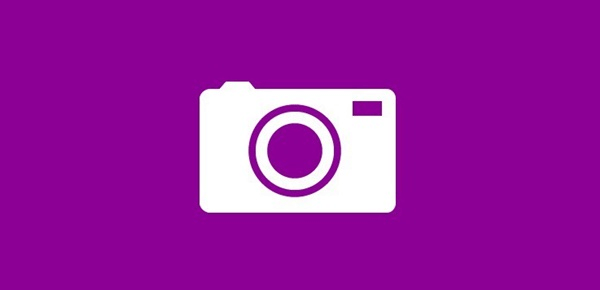 With the release of the Windows Store on the desktop, Microsoft launched its webcam and camera app named Windows camera. It is an immaculate and minimalistic camera app that comes pre-installed on windows tablets, desktops, and laptops, and windows mobile as well.
You can capture photographs and record videos using this software. The best part is that it comes pre-installed, and you do not need to download any files to use it.
Windows Camera: Download.
2. Cyberlink YouCam.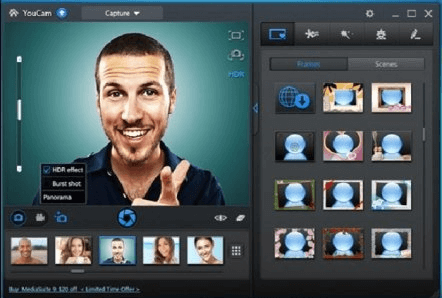 YouCam by Cyberlink is the best 3rd party webcam software for PC. This software supported HD video and augmented reality, as well. YouCam works with all the messenger clients and enhances your video experience.
You can add background scenery, apply filters, and effects to your videos, and you can also download new results. Although the effects might seem superimposed, these are the best you can get as of now.
YouCam: Download.
3. Logitech Webcam Software.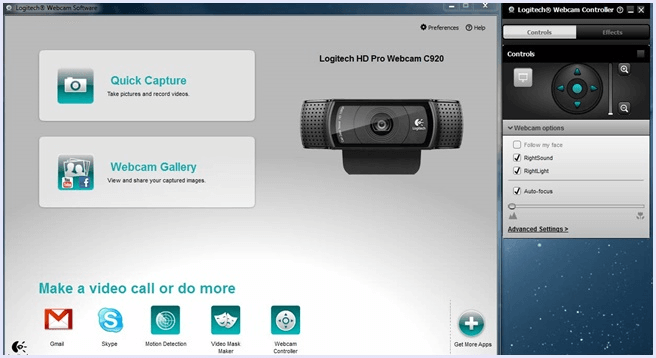 Logitech Webcam Software is compatible with all webcams as well as webcams of other brands. It is a straightforward yet handy webcam software and is a must-have for all Logitech users.
The vital part about this software is its simplicity and easy installation. The installer offers step by step set up, which is excellent for new webcam users. At the end of the installation setup, there is a sample image test with sound if your hardware consists of a mic.
Another great feature of Logitech webcam software is that it comes bundled with a video messaging service, which you can use to make the best use of your webcam and enjoy the best video calling with your friends.
Logitech Webcam Software: Download.
4. Webcam On Top.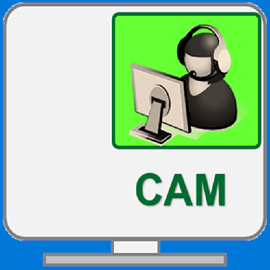 The next webcam software on our list of best webcam software is Webcam On Top. It is a free software for Windows OS and comes from the category of video and communications.
This simple tool is a sleek software that, without consuming much system resources, lets you keep a check through surveillance of any webcam that you can install on your property.
There is also a feature of recording the video feed. Note that you must consider local surveillance laws before using this software.
Webcam On Top: Download.
5. Photo Booth for Windows and MAC.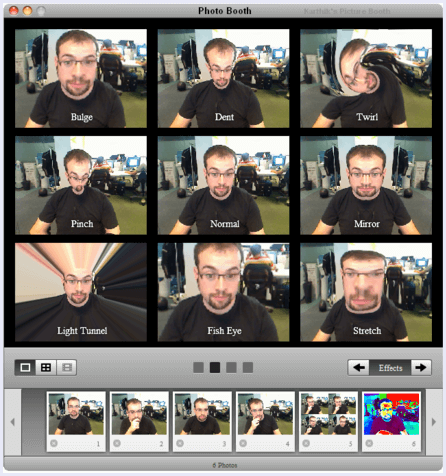 Photo Booth is also one of the best webcam software in the market. There are many great features of this webcam software. Firstly, it is universal.
It means it is compatible with all kinds of hardware and webcams of any brand. So, no matter which webcam you use, you can enjoy all the features of Photo Booth.
The second feature of this webcam software is the special effect section. The fun software lets you add more than 12 different effects and filters and have fun while capturing photographs via your webcam.
You can share your captures instantly with your friends over social networks such as Facebook, Twitter, etc. The only downside of this web camera software is that you cannot record video using Photo Booth.
PhotoBooth for Windows & Mac: Download.
6. ManyCam.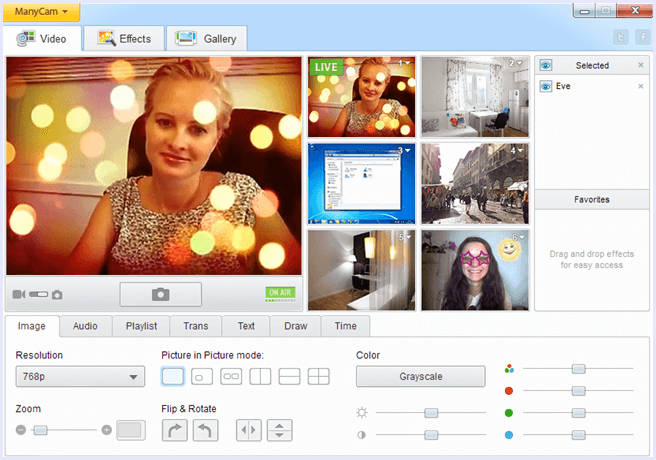 ManyCam is the best webcam software for people who want to want to broadcast their videos. It has tools like no other software that lets you customize your video feed by using multiple sources.
Some of the best features included in ManyCam is that you can add up to 12 sources of video directly into a single stream.
That means you can use the picture in picture, or switch between multiple webcams, Screen recording, images, and much more to make a seamless video directly via your webcam without any editing.
You can also add a YouTube video via URL to your video stream directly without downloading. Another great feature ManyCam offers is that you can stream video directly to multiple sources such as Hangouts, YouTube, Skype, and many more at once.
ManyCam: Download.
7. Tango.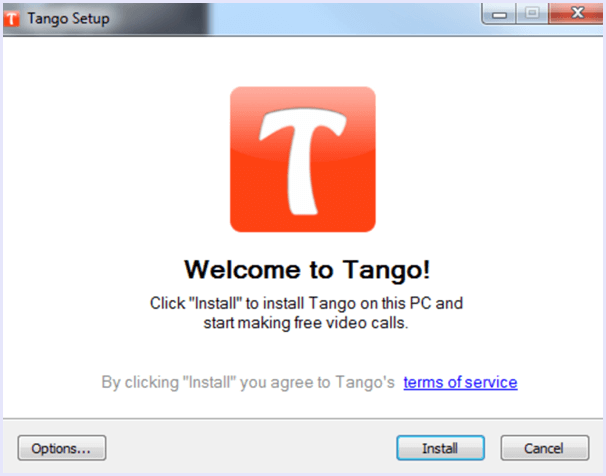 Tango is a popular social application for smartphones. And the next software on the list of best webcam software is the desktop client for video calling on Tango.
With this software, you can directly video call your friends and family contacts that are available on Tango using your webcam on desktop.
It is handy and straightforward software and offers excellent quality service for video conferencing. This webcam software is a must-have for all Tango users.
Tango: Download.
8. Skype For Windows.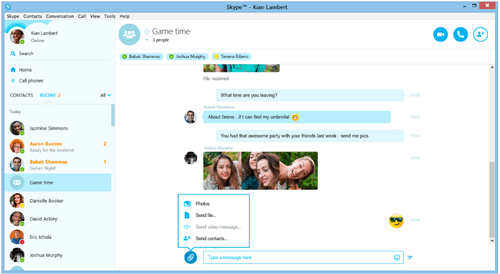 Skype is one of the best video calling services. It is one of the oldest and the most commonly used video calling service on the internet. The desktop client for Skype uses your webcam to enable video calling on your desktop.
The video calling quality is excellent and very dependable, and the contacts can be automatically imported from your Microsoft account. The Skype messenger offers a lot of emoticons, and the messaging service is fun to use. We highly recommend using Skype.
Skype: Download.
9. MyCam.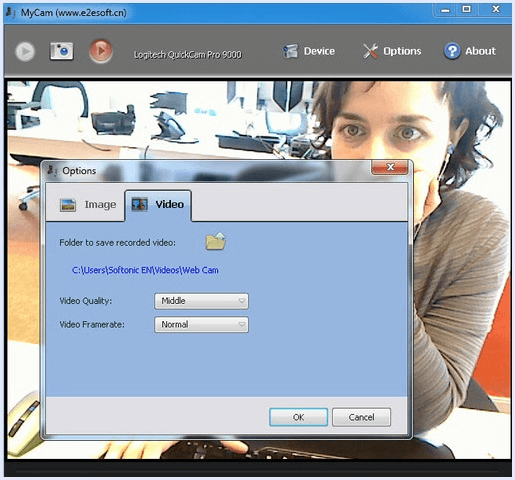 MyCam is a universal tool for webcams. It supports all brands of webcams and hence can be used on any hardware. It is a portable tool and requires no installation. You can use MyCam to quickly capture snapshots and record videos on your desktop using your webcam.
Even though the setup is easy and quick, there is a downside. Power users might not find this tool sufficient as there is minimal customization, and the formats supported are quite a few.
MyCam: Download.
10. BCWebCam.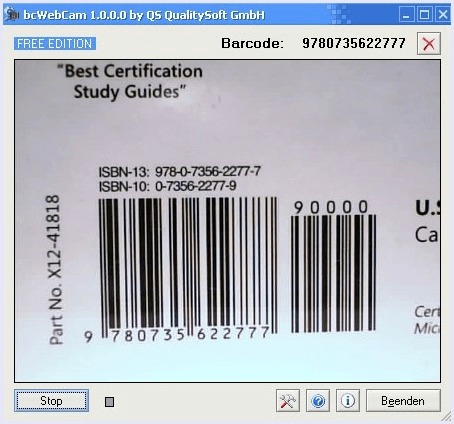 BCWebCam is a unique webcam software for the desktop. Instead of recording video and capturing photos like all the options above, BCWebCam turns your webcam into a barcode scanner and reader.
It scans any barcode off products and labels quickly. This software works great, provided that there is a good quality camera, and there is good lighting in the environment.
BCWebCam: Download.
Hence, these are the best webcam software that you can download.
In conclusion, these are the best software that you can use to enhance your webcam experience. We hope that you find this useful. Also, feel free to share any webcam software you think we missed on this list. Share this article if you find it useful.