Unlike Android phones, Apple builds both hardware and software for the iPhone. iOS for iPhone and iPad is considered the best mobile operating system in the world. It offers an easy-to-use interface that is both intuitive and very functional.
iOS users know the functioning of their device software pretty well, but there are some less-known tricks, tips, and hacks available for iOS. These tricks, hacks, and tips for iPhone / iPad will tell you about features of iOS as well as tricks that you didn't know existed.
This will help you make the best of your Apple device and make you a techie user. Using these hacks, tips, and tricks for iPhone, your life will be much simpler, and you can use your device to its full potential.
Here we have a list of the top 10 best hacks, tips, and tricks for iPhone to try on your iPhone/iPad. We have curated this list with the uttermost quality. So, you can enjoy them easily.
Hacks, Tips, and Tricks for iPhone.
1. Hide your iPhone dock.
If you want a clean home screen without the shaded dock, you can use this simple hack to do so.

Steps to remove the dock from your home screen are:
Visit the following URL from Safari on your iPhone.
http://98.246.187.61:47224/hide_the_dock.html
Tap and hold, select "Save Image" to save the wallpaper.
Go to the Photos app, and set the downloaded image as Wallpaper.
Tap "Still" and set the wallpaper.
Choose Home screen.
You can see that the dock background has disappeared.
Note:- This Hack works till iOS 9.3 You can show your dock again by changing the wallpaper.
2. Zoom Unlimited in Photos.
iOS has a restriction about zooming in photos. There is a limit on how far you can zoom in on a photograph. But with this simple little trick, you can get unlimited zoom for your photos.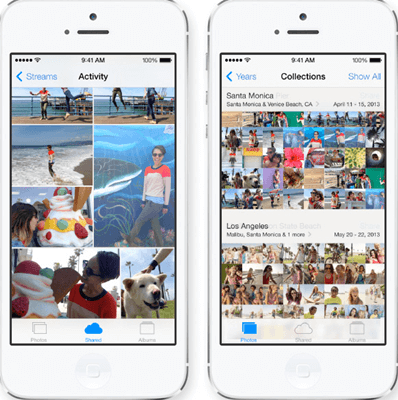 The steps to get unlimited zoom are:
Go to the Photos app.
Open the photo you want to zoom in.
Tap Edit.
Rotate the image 90° and tap done.
Now you can zoom unlimitedly.
3. Stop Music Automatically with a Timer.
If you fall asleep while listening to music on your iPhone, you know it may leave your battery dead till the morning. The best trick to use in this scenario is to stop music automatically with a timer.
Most people don't know this feature exists in the iPhone, but it is straightforward to use an automatic timer for music on the iPhone.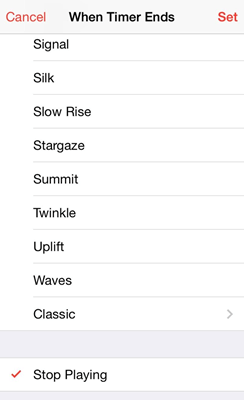 The steps to set a timer for music are:
Play music on your phone.
Open the clock App.
Choose the time and set a timer.
Now tap on "When Timer Ends".
Scroll down to the bottom, and select "Stop Playing".
This little tip also works on most kinds of media like audiobooks.
4. Use custom vibrations.
If you are a heavy smartphone user and keep your phone mostly on vibration, this is a lifesaver trick for you. You can set custom vibration patterns for different callers just like you can set custom ringtones. This will help you know who is calling without looking on-screen even on silent.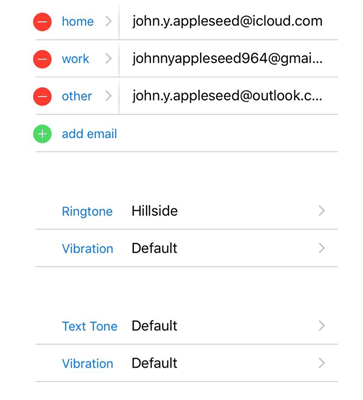 The steps to set custom vibrations are:
Go to contacts.
Edit contact.
Scroll till you see "Vibration".
Set the default rhythm or create your own.
5. Save PDF to iBooks.
This simple little Tip helps iPhone users to save articles and websites from being saved as PDFs in the iBooks app.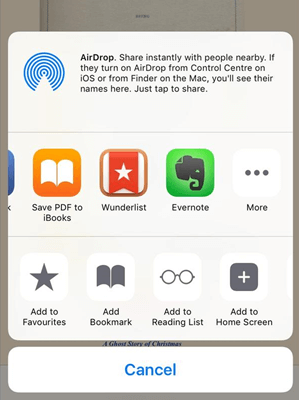 Steps to save articles and websites as PDFs in the iBooks app are :
Open the website or article.
Tap on Share.
Scroll in the list of apps to find Save PDF to iBooks.
Now you can find your website in the iBooks app.
6. Add Empty spaces on Homescreen.
This is one of the best hacks in Best hacks, tips, and tricks for iPhone. This simple hack lets you add empty spaces between your apps on your iPhone home screen.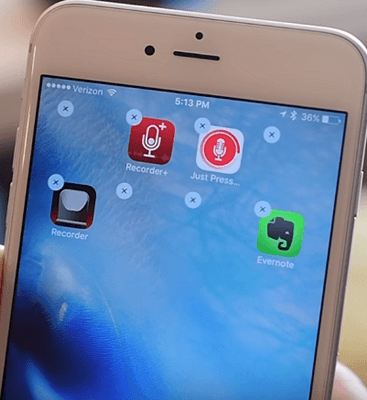 Steps to add blank space on your home screen are:
Tap and hold on one of your icons on your home screen to enter edit mode.
Scroll to the empty page and take a screenshot.
Open the URL on Safari.
iempty.tooliphone.net
Tap CUSTOMIZE and select CUSTOM Mode.
Tap ADD and upload the screenshot you just took.
Select the positions you want to have empty spaces on.
Now Tap the share button and select "Add to Home screen".
Press Home and correct the position of your blank space.
You can use this method to create as many blank spaces as you want. This little trick can be used to create beautiful patterns on your home screen.
7. Low Power mode Shortcut.
The low power mode is a beneficial feature in iOS. It suspends some processes and features to get some more hours out of the battery. It is useful when you can't charge your phone and need to get some more time out of the battery percentage left.
To enable Low Power mode, iPhone users have to go to Settings > Battery and then enable it. But there is a shortcut to do so, and this Tip for iPhone will tell you how to do it right from the home screen.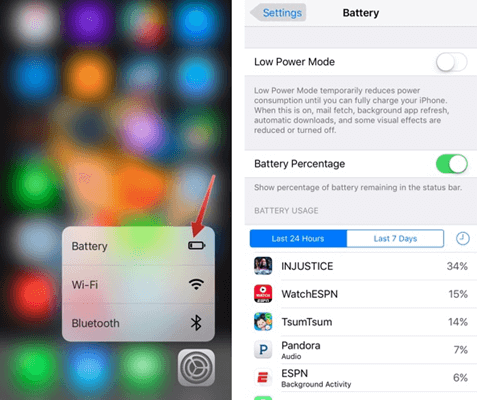 Steps to enable Low Power mode From Shortcut are :
3D touch on the settings icon.
From the pop-up list, select battery.
Toggle Low Power Mode.
It makes it very easy to enable low-power mode on the iPhone.
8. Make the iOS keyboard into Trackpad.
Apple has constantly been working to make the typing experience on the iPhone better and better. With this simple trick for iPhone, you can turn your iOS keyboard into a Trackpad and easily move your cursor back and forth simply by swiping on the keypad.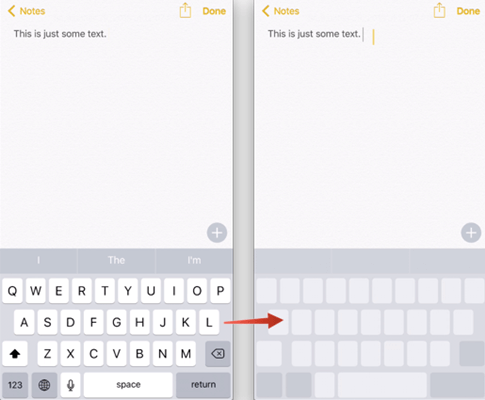 Steps to turn the iPhone keyboard into a Trackpad are:
3D touch on the keypad till the alphabets on the keypad disappear.
Move the cursor by swiping your fingers.
Press to highlight a word.
Double-press to select a sentence.
Triple press to select a paragraph.
Lift your finger to return to normal keys.
This makes typing long emails on the iPhone very easy.
9. Undo deleted Text.
Most iPhone users don't know this trick, but you can easily undo deleted text on the iPhone. This can be very helpful if you are typing or editing a long paragraph and accidentally delete some text.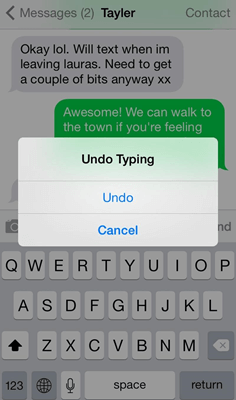 Steps to undo deleted text are:
1. Shake to undo.
Hold on to your phone tight and shake it. You will see the "Undo Typing" option on your screen.
2. Landscape keyboard.
Rotating your keyboard in landscape mode will show an undo button on the keyboard which can be used to recover deleted text on iPhone while typing.
10. Nightshift.
This is a very less used but equally useful feature on your iPhone. Night shift is used to set warm colors for your iPhone to make it easier to use. This helps comfort your eyes at night as well as leads to better sleep. There are also automatic rules you can set up for the night shift.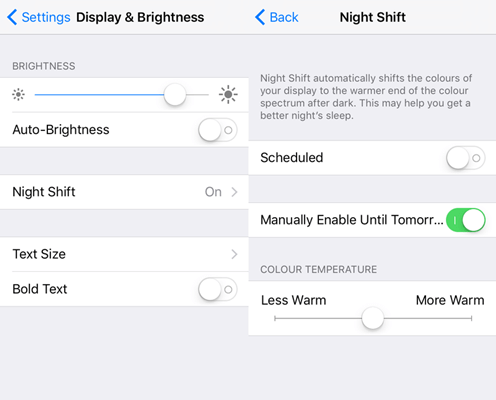 Steps to enable the night shift on the iPhone are :
Go to Settings.
Tap on Display & Brightness.
Go to Night Shift.
You can either turn it on manually or set automatic rules.
This is a must-use feature in iOS 9.3
In conclusion, these are some of the best Hacks, Tips, and Tricks for iPhone. If you have any other trick worth sharing or have any suggestions, please write to us in the comments below.