Android users have the freedom of customization to such an extent that no other Operating System can even come close. The biggest opponent to Android is iOS, and it lacks even essential functions for personalization.
On the other hand, Android users can change fonts, launchers, icons, default apps, and advanced users can go up to the extent of installing 3rd party aftermarket custom ROMs to completely change the software of their phone.
Today, installing a custom ROM is a common thing among Android enthusiastic. People love trying out new ROMs to increase features without getting a new phone.
But the biggest issue with installing custom ROM is that your apps and data are deleted. People who install custom ROMs need to reinstall every app again and sign in to them as all the data of apps are deleted.
If you want to install a custom ROM, or update your ROM and need a way to install custom ROM without losing data, we have the solution for you.
We are back again with a new article and we will present you with the ways to install and update your custom ROM without losing data. So let's get to it.
Install Custom ROM Without Losing Data.
Given below are the steps to install custom ROM without losing data. Follow them carefully as messing anything up may lead to a bricked device.
We are not responsible for any loss. So, we recommend being very careful.
Steps to install custom ROM without losing data are :
Step 1. Download and Install Titanium Backup.
Step 2. Grant it root permissions.
Step 3. Then, click on the back-up/restore Tab and tap on the menu button.
Step 4. Under the "Batch" option, choose backup all user apps.
Step 5. After the backup process has been completed, go back and back up all the other data such as Bookmarks, Logs, Calendar, WiFi, etc.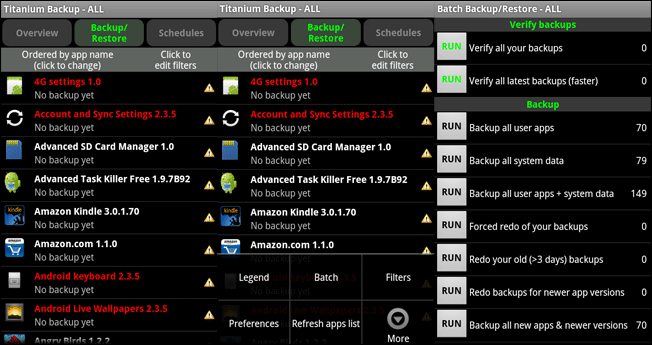 Step 6. Boot into recovery, and install your custom ROM. Make sure you do not wipe SD card and storage in this process.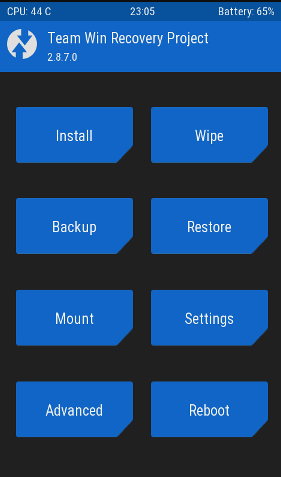 Step 7. After setting up your new ROM, install Titanium Backup again.
Step 8. Head to the backup restore Tab and under batch. Actions select "Restore all missing apps + system data".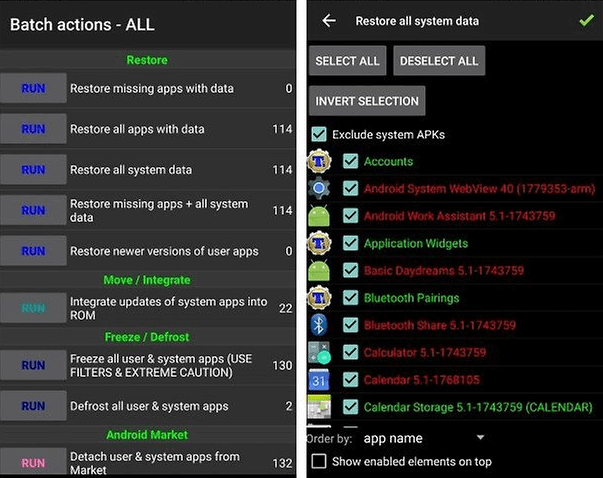 Step 9. Wait for the process to complete and all your data will be back in your phone like it used to be.
Update Custom ROM Without Losing Data.
If you are updating your ROM or installing it again, keeping your apps and data safe is even more comfortable. Just follow the steps below to update custom ROM without losing data.
Step 1. Create a complete backup of your ROM using recovery.
Step 2. Then, wipe the necessary partitions and install the updated ROM. Also, make sure you do not clean storage.
Step 3. Go to restore and restore the data partition.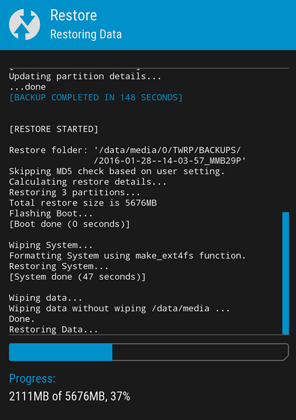 Step 4. Wipe cache.
Step 5. Then, reboot the system.
Hence, in this way, you can install or update your custom ROM on Android without losing data.
In conclusion, this is the easiest and working guide on how to install custom ROM without losing data. If you need any help or assistance regarding the above procedure, feel free to contact us. Tell us which ROM you use and why in the comments below.