With the increase in the usage of Android phones, apps have rather gained huge popularity. Messaging apps like Whatsapp, Viber, WeChat, etc have become mainstream and hence, replaced SMS. The most popular app is Whatsapp.
There are more than millions of WhatsApp users as it allows unlimited free messaging, unlimited photos, and videos as well as additional features like location and contact sharing. Therefore, people mostly rely on WhatsApp for communications.
As there are group conversations on WhatsApp that keep us updated with our communities. Even though WhatsApp is available for all mobile platforms, it isn't available for PC. But people have always been looking for ways to download Whatsapp for PC.
Well, we have found the perfect solution to this problem. Here we have a complete guide on how to use WhatsApp in your browser, as well as install it completely on your windows PC. To do so, you must follow the methods given below.
How To Use Whatsapp In Web Browser.
If you are looking for a way to access your WhatsApp conversations on your pc temporarily, and want to reply to messages directly from your PC while working without looking at your phone, this method will be great for you.
Note: Your phone with your WhatsApp account must be connected to the internet as well for this to work.
Steps To Use Whatsapp In-Browser are :
1. Open http://web.whatsapp.com in your browser.
2. Then open WhatsApp on your smartphone. Hit the three-dot menu and tap on WhatsApp Web.
3. Scan the QR code on your PC screen and you are good to go.
Also Check:- Whatsapp Hacks And Tricks
How To Download Whatsapp On PC/Laptop.
Users who are looking for a way to install Whatsapp on their PC as a stand-alone application can follow this guide. It does not require a connected phone. You only need to verify your phone number once.
Firstly You have to Download Bluestacks From here.
After Downloading Bluestacks install it on your PC or Laptop.
After the successful Installation opens your Bluestacks then you will see a Search bar in the center or small icon at the top side corner for it.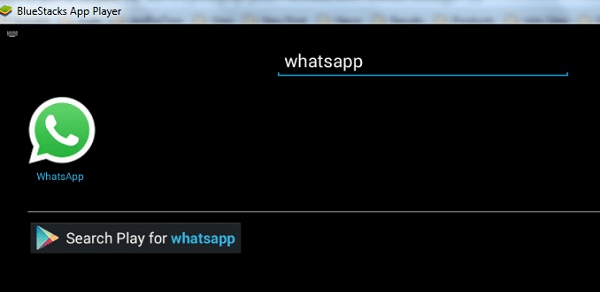 Then Simply Type Whatsapp in the Search box and download it.
If you already have a .apk extension file for Whatsapp then there no need to download simply open that file with Bluestacks.
Now Install And Activate Your Whatsapp
After Successfully downloading, start Installing Whatsapp on your PC or laptop. Installation requires some verification.
After Installing Whatsapp, then it will ask you to enter your Mobile number for which you want to use your Whatsapp.
Then you need to verify your mobile number by SMS or call the same procedure which we have done to install Whatsapp on Mobile Phone.
Then Enter the verification code. Now your Whatsapp is Activated and ready to use on your PC or Laptop.
Now enjoy Chatting and Sharing.
Must Read:- How To Download Android Apps On PC
In conclusion, we hope this guide helps you to install WhatsApp on your PC. Please direct all your questions and queries to us to view the comment section below.