Instagram has evolved into a full social network from just a photo-sharing platform ever since Facebook acquired it. People love using it more than Facebook. You can connect and chat with other users.
Moreover, it offers direct messaging and now copying snap chat, it offers stories and disappearing messages as well. So, it is adding new features frequently. Because of this, people have been liking, and its popularity is on the rise.
Blocking On Instagram.
With such an evolution of Instagram into a full-blown social network, people are more concerned about privacy, security and copyrights on Instagram. To tackle such difficulties, Instagram has added various security features such as making posts private, copyright claims on music, reporting spam and blocking users. Even Though many Instagram tricks and hacks are available but still few features are like we can't break or access easily.
The best part about blocking someone is the fact that the blocked user has no idea that they have been blocked unless they notice it themselves. This may be very annoying for the user getting blocked.
Sometimes Instagram bans your accounts, so it is important to keep track and check who blocked you on Instagram in case the number becomes too high. This is especially in the case of marketing accounts, or people who post spam comments on celebrity posts and more.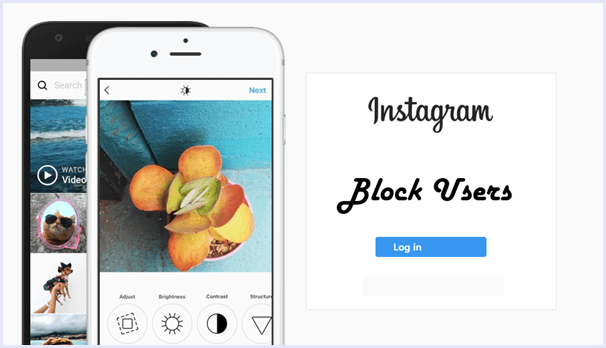 So, if you are in such a situation where you need to track the number of users or need to know who blocked you on Instagram, we have the solution you need.
Steps To Check Who Blocked You On Instagram.
Method 1:- Download Analytics App.
Several Instagram analytic apps constantly monitor your account for details and statistics about followers, active users, ghost users and more. Some good analytic apps also let you track who blocked you on Instagram. Those applications are:
InReports.
Who Reports.
Above applications say that they can provide the list of users who blocked you. But, this feature is paid and may require money to unlock as this is a pro feature. If you want to use the free method, try the one given below.
Note: We do not verify these applications. So, if you want, then you can get their premium version on your own.
Also Check:- How To Check Unfollowers On Instagram
Method 2:- Try Following.
There is a chance that you might have a suspicion on someone that might have blocked you. Here are some points that you can check to verify if a user has blocked you on Instagram.
Go to their profile and try re-following them. If it doesn't work, they have blocked you.
You won't be able to see the feed of someone who has an open account if they have blocked you. Try opening via your friends account to double check.
The conversation thread will no longer show the username and will not deliver any messages or show seen stamp.
Hence, these are the ways to check who blocked you on Instagram.
In conclusion, these are the best ways to check who blocked you on Instagram. Share your experiences and thoughts in the comments below to start a discussion. Feel free to contact us in case you require any assistance.