An equalizer filter and separates specific frequencies and either boosts, reduces, or maintains the original level of those frequencies. It will change the depth of an audio stream by increasing the treble frequency range or it could give vocals greater definition by enhancing the bottom frequencies or it might make a music sound heavier. An equalizer, for instance, allows you to raise the treble in a room that responds to high-frequency sounds or the bass when listening to dance music. Having the best equalizers for windows is a game changer for better sound quality.
Despite having a built-in volume mixer, Windows does not provide the optimal music listening experience and you have to choose an equalizer for your device to alter audio frequencies.
There are plenty of equalizer's available but in this article we will only focus on the Best Equalizers For Windows who actually make a change and are worth to try, if you are looking to enhance your audio experience.
List Of Best Equalizers For Windows.
1. Boom3D.
Boom3D is the best choice if you looking for an equalizer. It comes powered with various options and it can easily boost the sound of your all output devices whether its a headphone or a speaker. It comes loaded with 31 bands and preset profiles, highest in this list. Its one of the best feature is it's powerful volume booster. You can enjoy strong sound experience with it. Addition to this, you can also play your saved files with its boom effects. It is only available for its 30 day free trial after that you have to pay certain amount.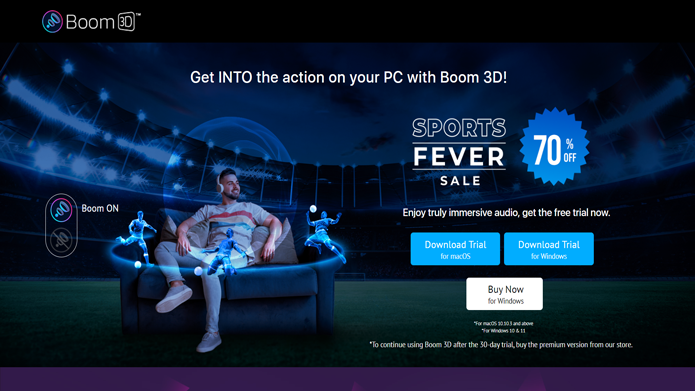 Install:- Boom3D.
2. Bongiovi DPS.
Digital Power Station (DPS) technology is used by Bongiovi to enhance the audio of your music, games, applications, and movies. It best known for real time optimization of sound. The paid version gives access to the virtual sub-woofer for deep bass, system-wide dps audio processing, immersive headphone audio, and the opportunity to build hundreds of unique sound profiles with band settings that suit your preferences. Additionally, the software provides sound visualization, treble, and bass.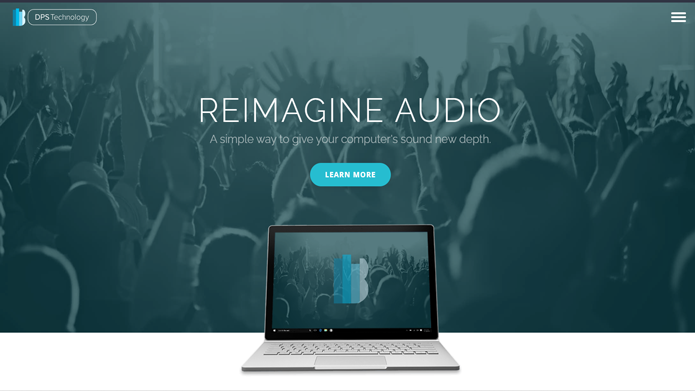 Install:- Bongiovi DPS.
3. FX Sound.
FX sound, well known equalizer for its sound quality. It supports sound surround, booming mass, dynamic gain boosting and higher fidelity. It provides various options to optimize sound quality and sound compression for enhanced listening experience.
The equalizer includes ranging from 86Hz to 16kHz adjustable between -12db and 12 db. It comes with one of the simplest to use interface. Its pro version allows to create custom preset which can be shared between devices.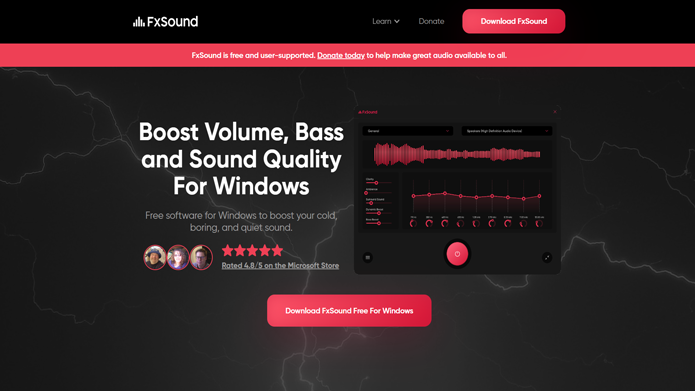 Install:- FX Sound.
4. Viper4Windows.
Viper4Windows is an open source equalizer fully compatible with all version of Window Operating System. It comes with various sound effects namely reverb, equalizer, compressor, surround sound, etcetera. You get a facile access to 18 bands and present profiles. Moreover, Viper4 is mainly known for its easy customizations and bass boost. Additionally, Without any hassle it can set surround sound according to size of your room.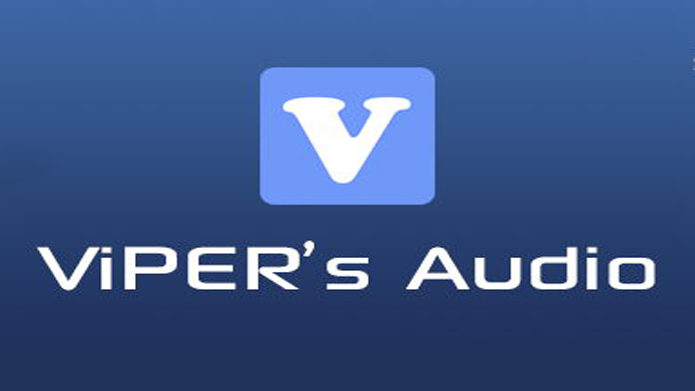 Install:- Viper4Windows.
Also Check:- Top 10 Best Download Manager For Windows PC.
5. VoiceMeeter Banana.
VoiceMeeter has transformed the way audio used to managed in the Window's. Now it has become way easier to mix any audio input with any audio application than ever before. Various audio inputs can be connected simultaneously in VoiceMeeter to get an incredible new audio experience. It comes with built-in tape deck which gives you free access to distinct 8 channels and a fully parametric equalizer.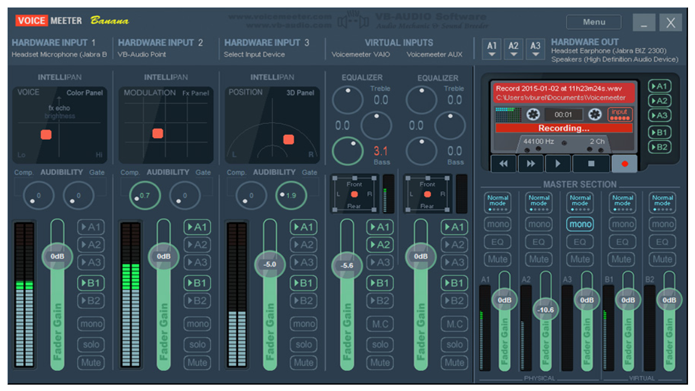 Install:- VoiceMeeter Banana.
6. Adobe Audition.
Released in 2003, adobe audition is a sound workstation designed by adobe. It lets you record highest quality of audio files and options to mix and edit them. Apart from it's usual kit of audio optimization and editing tools, it is well integrated with the other adobe software's including After Effects and Premiere Pro. Like rest of adobe software's, various tutorial are available to help you out if you are using it for first time.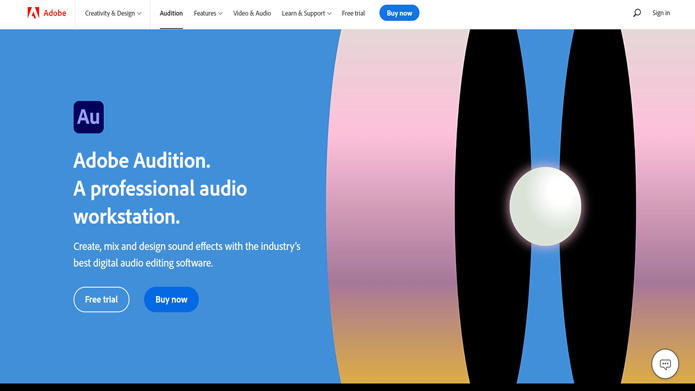 Install:- Adobe Audition.
7. Equalizer Pro.
With a more user-friendly UI than some of the other options on our list, Equalizer Pro is a better option. Equalizer Pro features 10 bands spanning from 32 Hz to 16 kHz and are adjustable between -12 dB and 12 db. The software offers 20 preset presets, a bass boost function, customized profiles, and preamp level control. The drawbacks include its high price and much lower functionality compared to the alternatives.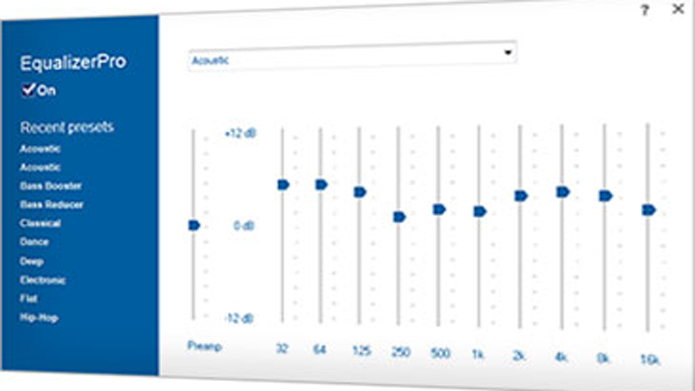 Install:- Equalizer Pro.
8. Realtek HD Audio Manager.
Last on our list of Best Equalizers For Windows is Realtek HD Audio Manager. It comes with built in support for multiple audio channels and powerful streamlined interface. Additionally, it arrives with a power management system to ensure longer battery life and optimal consumption of system resources. Features include acoustic echo equalizer, noise suppression, customizable sound effects band range 31-16k db and many more.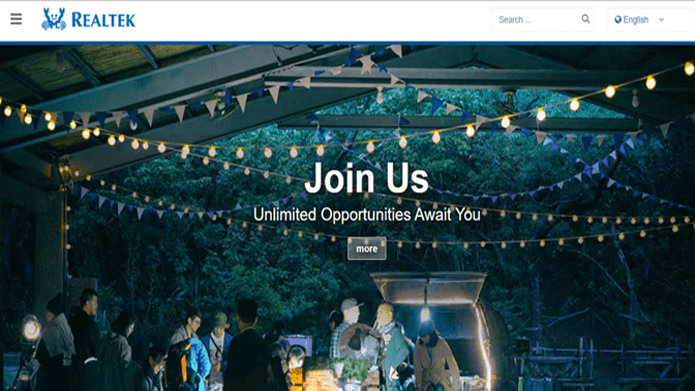 Install:- Realtek HD Audio Manager.
In conclusion, we really hope that you will find our list of best equalizers for windows to be helpful. Please get in touch with us if you have any recommendations. Please let us know which of these alternatives is your favourite. Additionally, if there are any additional equalizers that you think should be included but aren't, please share them in the comments area below.