Every device has a  unique hardware address to identify it uniquely from other devices in a network. It is called the MAC address of the device. MAC means Media access control. In Android smartphones, MAC address is used by various Android apps to restrict the dual account of an app or registering mobile devices uniquely in the access log.
Sometimes our MAC address is restricted by a network administrator to access it's network services. But, we can bypass it if and only if we have a new MAC address. In this article, we are going to explain "How to change MAC address on Android".
With the help of this trick, we can easily bypass the MAC level securities and filters. So, without wasting your precious time, let's proceed to the amazing trick.
How To Change MAC Address On Android Device.
Here is the complete step by step guide to change MAC address in Android device :
Requirements:
1. Rooted Android device.
2. Busy Box App.
3. WiFi Mac changer App.
How To Check Your Mac Address On Android.
To check your MAC address, follow the steps below.
Open the Settings app of your phone.
Then tap on the About phone option.
Here you will find all the information about the phone regarding IMEI, MAC address, Android version etc.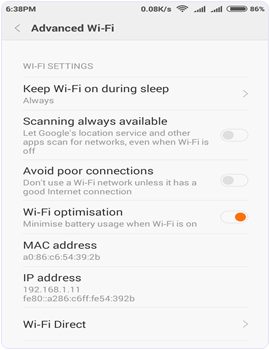 Procedure To Change Mac Address On Android :
Part 1:- ROOTING.
Root access provides permissions to edit the files in the root storage of device memory where the firmware is installed. We can do many amazing experiments with root access.
Rooting an Android phone is so simple, but Android users are always afraid of rooting because it voids our phone warranty and can also brick our phone. It may even compromise on security. But in this article, we are going to discuss a simple way of rooting without connecting to PC.
1. First of all, download and Install Kingoroot App.
2. Now connect with WiFi or enable your cellular data. For fast rooting, WiFi is recommended.
3. Launch the app and tap on one click root option.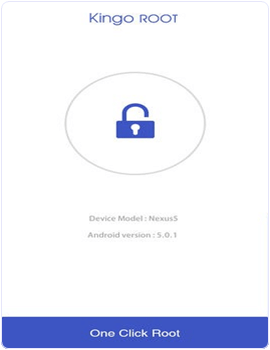 4. It takes 2 to 5 minute for rooting depending on your WiFi speed.
5. Now, you will see the root succeeded message, and it will Install kingo superuser app to your phone to manage your root permissions.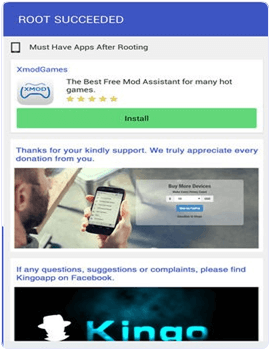 Part 2:- Install Busy Box.
1. Download and Install busy box from the Download link.
2. After installation, open the app, and it will take a few minutes to gather your phone information.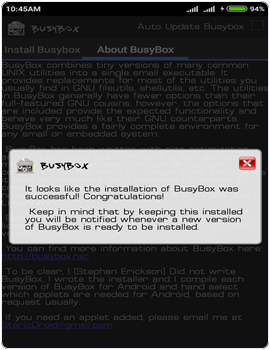 Part 3:- Install WifiMac Changer.
 1. After that, Install the WiFi Mac changer App from the Download Link.
2. Launch the app, and it will show the real Mac address of the device.
3. Now click on the generate random Mac address button to get a new MAC address, or you can also type Mac address yourself.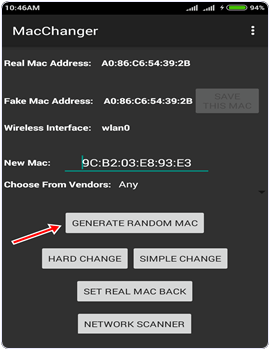 4. After that, click on the hard change button. Our phone goes to aeroplane mode, and our Mac address is changed.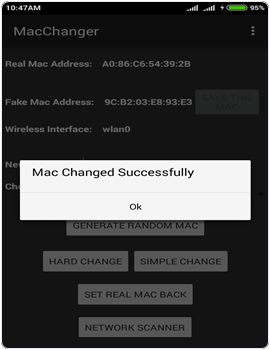 5. Click on the set real Mac back button to get your Mac address back.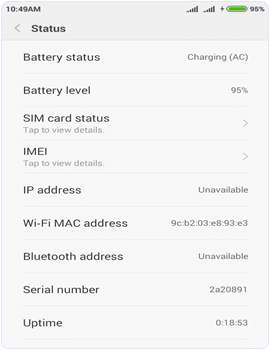 6. If it fails to change the Mac address, then open the busy box.
7. Wait until busybox gather your device information. Then minimize the busybox and follow the above steps in the WiFi Mac changer App to change the MAC address.
In conclusion, make sure you know what you are doing with your device while trying to change MAC Address on android as it may brick your phone and void your warranty. For any help or assistance, please use the comment section below.