Well, I am assuming that if you have asked How to Change IP Address on Android, then you must know what actually is an IP address. Nerds may know what IP Address is but amateurs may not know what an IP address is. If you are accessing the internet from any device, then you will have an IP address. No matter which network you are using, whether it is a cellular network or a wi-fi, you will have an IP Address.
Your IP Address is a unique number that tells websites and anyone having it a lot about you. IP Address is used to know your physical location. Using your IP address one can also know about your ISP. This is how police catch thieves in spy movies. In real-world too, police uses IP Address to track down people behind cybercrimes. But with the advance of technology, the user can change his IP Address and thus his location very easily. It will trick those who want to hack into your device or track you. Users can easily change the IP addresses on Android smartphones by downloading any of the below-written apps.
Methods To Change IP Address on Android
If you want to change your public IP address, the best way to do it is to download a VPN service and let it take care of the rest. The VPN service will change your IP address which will alter your geolocation as well. You can use this for getting access to various block sites. Below are some of the best VPN apps available for android:
TouchVPN Free VPN Client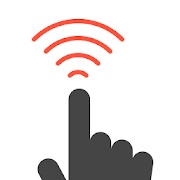 TouchVPN is a totally free VPN client available on Google Play Store. It is easy to use, one-click to connecting VPN. TouchVPN helps to protect your privacy by avoiding 3rd Part apps to access your data. This VPN encrypts all the data you surf. TouchVPN doesn't limit your bandwidth, and you can access the internet at the speed you get from your ISP. Using TouchVPN, users can access geographically restricted websites too.
SurfEasy Secure Android VPN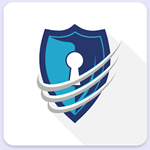 SurfEasy VPN offers a secure browsing experience. It encrypts all of the internet traffic. One impressive thing about SurfEasy VPN is that it has the Live Customer Support option to help out its users if they face any problem. You can select any of the geographic locations from over a dozen countries. SurfEasy VPN helps users to bypass firewalls to browse without limits. Using SurEasy VPN, users can easily access their favorite websites and apps. Download the app by clicking on the Download button below.
Hola Free VPN Proxy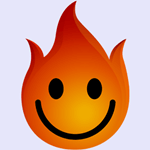 Open the web and browse safely using Hola free VPN. Hola VPN gives you the freedom to view applications and websites from around the world. It lets users browse the web privately & anonymously, thus maintaining their privacy. Using Hola free VPN, users can switch countries with ease. It gives you a fast connection speed and accelerates browsing. Using Hola free VPN Access sites blocked in your country through an innovative peer to peer network. Download the app by clicking on the download button below.
Betternet Free VPN Proxy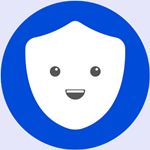 Betternet VPN service is a privacy guard that is an easy to use VPN. Use Free VPN Proxy to bypass government censorship. You can unblock facebook, Youtube, etc., using the betternet free VPN proxy. Betternet Free VPN provides you with a private browser. It's a simple, one-tap connect VPN which protects your privacy. Betternet secures your android device's connection while you're connected to public WiFi hotspots or cellular data networks. Download the app by clicking on the Download button below.
Turbo Vpn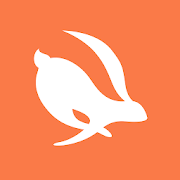 Using Turbo VPN, users can browse any website as if you were in another country. It lets users bypass location restrictions at super fast VPN speed. It lets users protect their network traffic under a Wi-Fi hotspot and browse anonymously and securely without being tracked. Turbo VPN works with Wi-Fi, LTE, 3G, and all mobile data carriers. There is no bandwidth limit, and it is completely free to use. Download the app by clicking on the Download button below.
You can Change IP Address on your Android Smartphone using any of the above apps. All of them are available free of cost on Google Play Store. Enjoy your privacy.