Want To Improve Gaming Performance On Android? Android has millions of free and paid games available for its users to download via the Google play store. These games are sorted into various categories such as action games, arcades, shooting, racing, education, board games, RPGs, puzzles, and much more.
There are gaming studios that specialize in developing high-quality games for Android. But, as we all know that android phones come in a wide variety of specifications and various budgets. Many high-end games with intense processing demand tend to lag or not run properly on mid-range and low-end devices.
As people download massive games on their devices, they might not run as smoothly as expected or seen on flagship devices. If you love to play games on your Android device, but you are not enjoying excellent gaming performance from your phone, we have a solution for you.
Here, in this article, we are going to list two hacks to boost gaming performance on your Android smartphone. We will also present to you some simple tricks that you can use to boost gaming performance on your Android smartphone and make the most out of your mobile's performance. Let's start.
How To Boost Gaming Performance On Android.
Given below are two methods to improve gaming performance on Android. Each process has been explained with easy-to-follow steps so you can start gaming instantly.
Method 1. Force 4x MSAA.
There is a setting deep hidden in Android that allows you to get better gaming performance on your Android smartphone. MSAA stands for multi-sample anti-aliasing, and this setting turns the processing for MSAA 4 times. Hence games render fast and smooth.
Note: this trick causes a lot of battery drain, so make sure you charge your phone before starting the gaming session.
Steps to Enable Developer Options:
Step 1. Go to "Settings" and scroll down to "About".
Step 2. In About, scroll down to the build number and tap on it seven times until you see a toast notification saying, "You are a Developer".
Step 3. Go back, and under settings, you will now see an option for Developer options.
Developer options contain a lot of advanced settings, so make sure you do not change anything unless you know what you are doing.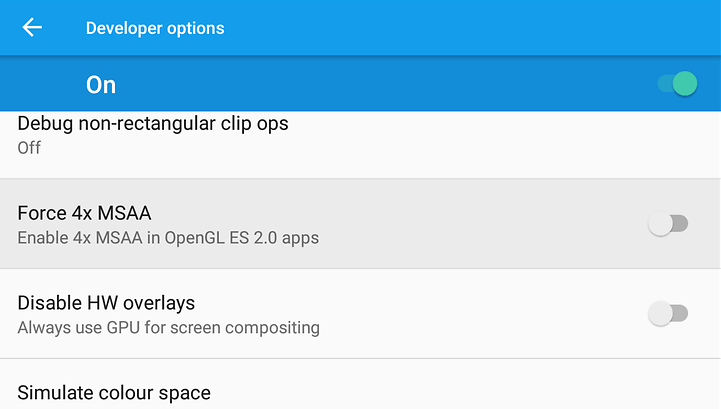 Steps to enable "Force 4x MSAA" are:
Step 1. Open Developer Options in Settings.
Step 2. Scroll down and look for "Force 4x MSAA".
Step 3. Enable the setting and open the game you want to play.
Make sure you turn it off after enjoying your gaming time to prevent excessive battery drain.
Method 2. Install a Custom Kernel.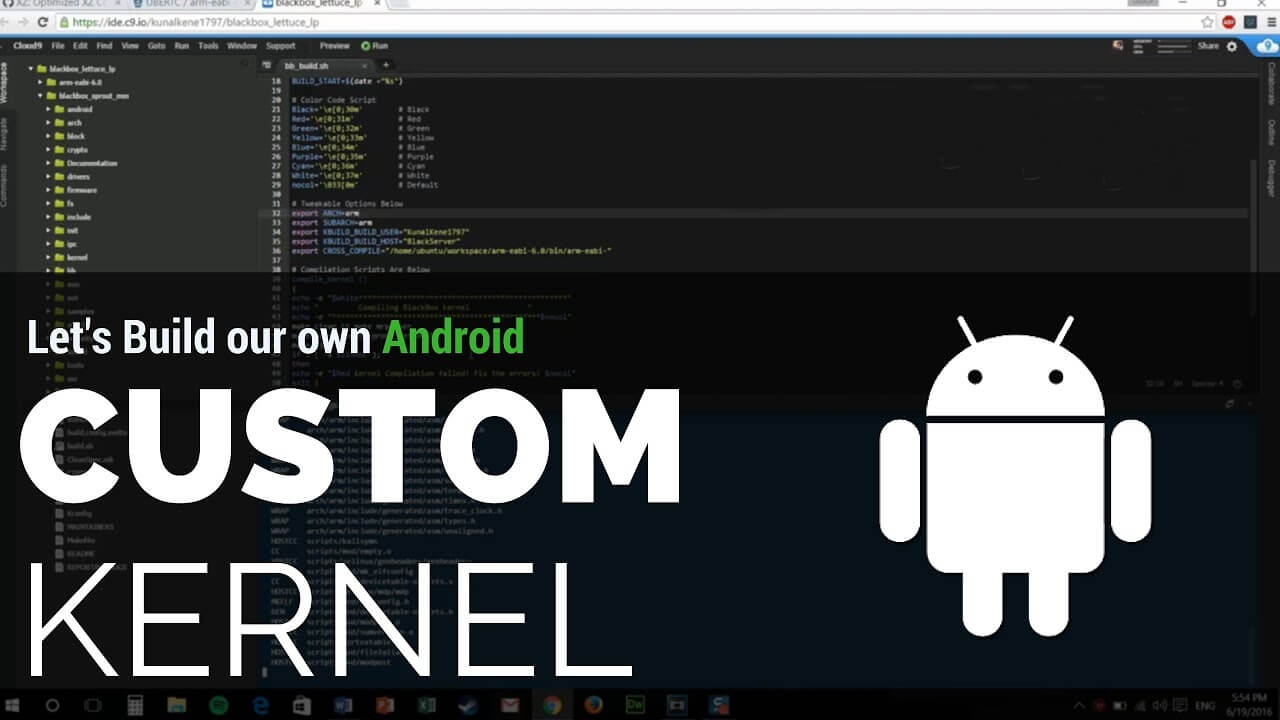 A kernel is a program code in Android that controls the hardware according to the OS needs. It activates sensors when needed. Controls display colors, RAM and CPU voltages, and much more.
A third-party developer develops a custom kernel to boost the performance or battery of your Android device. They can also add new features such as double-tap to wake or fingerprint gestures. Hence, a custom kernel can also be used to boost the gaming performance of your Android phone by overclocking.
The steps to install a custom kernel are:
Step 1. Unlock the bootloader of your Android phone. Each manufacturer has its way of unlocking the bootloader, and you can take the help of XDA forums and YouTube to do so.
Step 2. Flash a custom recovery such as TWRP.
Step 3. Download the zip of your favorite custom kernel and flash it via TWRP.
Step 4. Now download the "Kernal Auditor" app from the Google Play store to change CPU frequencies and Boost gaming performance.
Note: This method is very effective but equally risky. You will lose your warranty for rooting your device. As this method is a little complicated, chances are you may brick your device. You also need to back up all your data before rooting your phone as will get reset in the process. But if you manage to do this properly, the result will be a significant boost in gaming performance.
Tips and Tricks On How To Boost Gaming Performance on Android.
There are a few simple tips to boost gaming that you can follow daily. These tips are general's and Don'ts that will help you boost gaming performance on Android.
Uninstall all the unnecessary apps that you rarely use. Prefer their websites on Chrome instead.
Do not clutter your phone. Only install One or two titles at a time and fix the next game only when you are finished with the previous one.
Always clear your RAM before opening your games.
Do not use any System Cleaner app.
If the game is offline, you can turn off the internet on your phone to get better gaming performance.
Hence, these are the ways you can boost gaming performance on Android.
In conclusion, These are the best ways you can boost gaming performance on Android. If you feel we missed any tips, feel free to share it with us in the comments below. Also, contact us for any query or assistance regarding this or any other tech difficulty.