Recording and Watching videos have rather become a part of life. We watch different types of videos for entertainment, education, business, and also for many other different purposes. As in our personal lives, we record our most precious movements of life like marriage, birthday parties, and some other casual function of our life.
These recordings are done through video cameras and mobile cameras. And for online tutorials we record videos. So must check out Best Screen Recording Software For PC. Videos help us to remember all the beautiful times we enjoyed in our life.
But sometimes are little bit issue with are videos and our recordings do not become so attractive and even sometimes videos are not properly recorded due to some light effects like reflection, refraction and shadows, noise, other environmental effects, and poor camera quality.
So to avoid or remove such bad effects we use video editing software. We use it to provide some special effects to videos like Scenes Cutting, Crop the size, add some extra scenes, lighting effects and control video playing speed, convert video format, rotating video angles, etc.
Usually, we do photography and record videos but doing editing for photographs is a little bit easy as I already listed out a few best photo software for PC. So today we will provide you some best video editing software for PC.
It can be used when videos are not recorded properly or after recording, we want to give the final touch to our video by adding some extra effects. So with the help of the best video editing software, we can easily do it.
Some of the video editing software for PC is Paid to use and even we listed out the best freeware so choose any of them according to your need.
Best Video Editing Software For PC (Paid).
1. Adobe Premium Pro.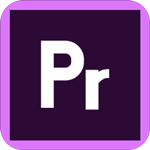 Adobe Premium Pro is another most popular video editor for PC. When you are looking for professional video editing tools at less cost then you should try Adobe Premium Pro. It supports almost every video format.
It supports HD editing, Multi-Track editing, sound editing, etc. This software offers its various plan for individuals and combo pack for multiuser. It is easy to use and a large collection of editing tools.
Adobe Premiere Pro: Download.
2. Wondershare Filmora.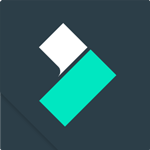 Wondershare Filmora is one of the most popular and most used video editing software. It is pretty simple and can be used by beginners efficiently.
When you download software to edit your videos, you expect it to create some awesome videos about the moments which you want to save as a memory. This software can do that for you.
Besides that, from the technical point of the video, it is a pretty versatile one. Because there is support for different video formats.
A lot of transitions, effects, and more are pre-included in it. You just have to use those. There are both free and paid versions available for this software.
Wondershare Filmora: Download.
3. Final Cut Pro X.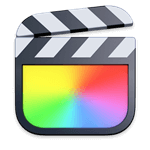 Final Cut Pro X is a video editing software that is developed and distributed by Apple. The main feature is that it can easily edit the videos with specialized tools and functions.
Then, you get the final output into different video formats as per your choice. Mostly, it is used by professionals.
Besides, it has support to edit 360° as well as HDR videos. There are libraries included in the software about superior organization tools.
There is also support for Multicam. So, it will lead to smooth video editing. Plus, it has a lot of audio effected pre-loaded.
Final Cut Pro X: Download.
4. Vegas Movie Studio.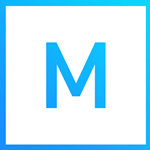 Vegas Movie Studio is a software specialized in video editing. It is sold by Magix Software GmbH. The main feature is that it has various video editing modes depending upon your level of experience.
Most importantly, the user interface is intuitive and customizable. You can change it in your own way.
It is a collection of tools with a simple and easy to understand user interface. It consumes fewer system resources in terms of main memory and hard disk space. Vegas Movie Studio supports QuickTime, AVI, WMV, MP4, MPEG-4, WAV formats.
It provides various effects, inbuilt frames, light effects, etc. It also provides a trial version to test its functionality. This software is available at $49.95. Moreover, it allows you to create a warp flow transition and optical flow slow-motion.
Magix Music Maker is included as a complementary tool to provide amazing sound effects. It will render a video at quite a high speed with full GPU acceleration. Also, there are several filters available in it.
Vegas Movie Studio: Download.
5. Davinci Resolve.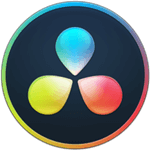 Davinci Resolve is one of the most popular video editing software amongst filmmakers. It has been used in the post-production of various Hollywood films.
This reason speaks for the software and how highly efficient it is. It comes loaded with professional tools and functions.
Moreover, it is multi-lingual software that comes with support for 7 different languages. The software is a bit complex but can be understood within some time.
A lot of color grading tools, audio workflows, and a high-quality audio engine are included in it.
Davinci Resolve: Download.
6. Corel VideoStudio.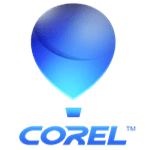 Corel VideoStudio is a video editing software that provides a lot of features. So, you can easily create creative content for the audience.
In this way, you will be able to tell a compelling story. Plus, it is easy to use with streamlined shortcuts and tools.
There is support for 4K, HD, and 360° video editing. It has some built templates which you can use as it is in your videos or customize it in your own way. You can even do things like stop-motion animation, color correction, and lens correction in it.
Corel VideoStudio: Download.
7. Movavi Video Suite.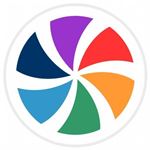 Movavi Video Suite is a software that provides features and functions for video editing. Not only, but it also can be used as a video converter and screen recorder.
So, it is a complete solution for all your video requirements. The user interface is pretty easy to use and intuitive.
There are different timelines for audio and video. Because of this, it becomes easy for you to create amazing videos with stunning audios.
Also, there is a wide range of special effects and filters available. You can use those to make your video more unique.
Movavi Video Suite: Download.
8. Camtasia.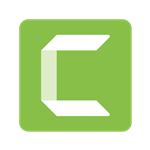 Camtasia is a software that provides video editing and screen recording tools to users. It is a pretty versatile software for the users.
Because it comes with a range of features and functionalities. Also, there some pre-built templates available in the software.
Moreover, you can even create custom templates. The user interface is easy to use. There is a favorites menu that allows you to access the most used effects and tools easily. While screen recording, one can easily record systems as well as mic audio.
Camtasia: Download.
9. AVS Video Editor.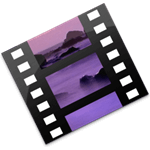 AVS video editor is one of the popular video editors for PC windows OS. It is one of the best software's to quickly edit a video with a large variety of effects. AVS supports HD video, Non-destructive editing, dual audio track, etc.
It supports AVI, MP4, MKV, 3GP, MPG, FLV, etc formats. This editor offers a trial version for its trail and a full paid version for professional editing. It has the ability to share videos directly from platforms like Facebook, Flick, MYspace, etc.
AVS Video Editor: Download.
10. Pinnacle Studio.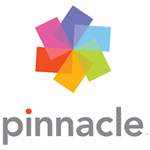 Pinnacle studio is another important video editor tool for PC. It provides many drag-drop tools, support for HD video editing, the ability for adding sounds and music, a large collection of transitions and effects.
Pinnacle Studio is one of the best tools when someone looking for a Windows video editor. It supports Nondestructive editing, Multiple audio and video tracks, linear time code display.
This software support AVI, MVC, QuickTime, HDV, MKV input formats and DVD, MPEG-4, MP-4, QuickTime, MKV as output formats. It is available in three different plans and starting from $59.95.
Pinnacle Studio: Download.
11. Cyberlink PowerDirector.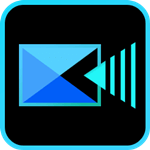 Cyberlink Power director is another popular PC video editor. It provides a simple user interface for editing. This software support MVC, MKV, QuickTime, MPEG-4, WMV as output format and FLV, 3GP, AVI, DAT, WMV, MP4 as input format.
It supports HD editing, 100 audio, and video tracks, storyboard mode, etc. Cyberlink PowerDirector is available for $74.99.
Cyberlink PowerDirector: Download.
Best Video Editing Software For PC (Free).
12. Windows Movie Maker.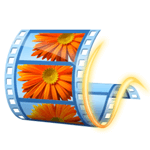 If you are looking for free video editing tools then Windows Movie Maker is one of the best options for you. It supports all Windows-compatible formats. It provides ease of use and supports storyboard mode, 1 video track, and 2 audio tracks, linear time code display, etc.
Windows Movie Maker: Download.
13. Kdenlive.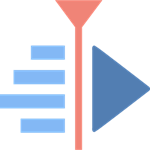 Kdenlive is another popular video editor for PC. It supports 2 video and 4 audio tracks, linear timecode display, and support 3GP, MP4, MPEG-4, AVI, MKV formats. If you want simple editing with no more special effects then Kdenlive is one of the best solutions for you.
KdenLive: Download.
14. IvsEdits.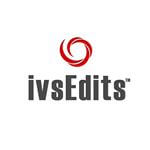 As is another popular freeware video editing software for PC. It can rather impress everyone through its simple interface and easy to use tools. If you are new in the video editing field and looking for a free video editor.
Then IvsEdits is a better choice for you without any fees. It supports real-time inputs, multi-camera editing, collection of video effects. It also supports all popular video formats for windows.
IvsEdits: Download.
15. Pitivi Editor.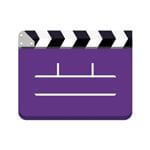 If you are using a Linux operating system and looking for a free video editor then Pitivi Editor is the best choice. Like Linux, it is also an open-source operating system. Pitivi editor offers a simple editing tool with which you can edit a video in a few minutes.
Some of its features are also available in multiple languages, hundreds of filters and effects, transition effects, real-time input, etc. It supports all most all video formats.
Pitivi Editor: Download.
16. Avidemux.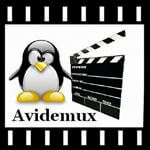 Avidemux is rather an open-source video editor for Windows. It is compatible with all versions of Windows as well as supports almost all formats supported by Windows OS.
Avidemux is a lightweight software that allows you to add a logo, crop videos, rotate angles, resize images, control brightness, contrast, color, etc. Therefore, it is good for beginners.
Avidemux: Download.
In conclusion, these are the few best video editing software for PC. We have listed out almost all the top-rated and best software that finds and free that helpful for you. Yet there is much more software for video editing available in the market. If you feel that we missed out any top-rated then don't forget to your comment we will update it after it soon.