Android phones are highly customizable because you can customize anything you want according to you with the help of installing apps. Android has a huge marketplace where you can find a large number of free and paid android apps.
You can rather easily change wallpapers, themes, and launchers according to your need. With the help of customization apps, you can change your device interface completely. We probably see the home screen and lock screen of our smartphones a hundred times in our daily routine.
Sometimes we feel bored from our home screen and lock screen. But don't worry android phones are customizable, therefore you can change your home screen and lock screen according to you just by installing lock screen apps for android.
Like all android phones come with an inbuilt lock screen which is not fully functional and it looks boring and most people want some privacy that nobody can invade their phones. No doubt there are many security apps for android.
People put some screen locks on their phones but due to lack of privacy other people can easily open these screen locks. But there are many lock screen apps for android phones which are completely functional high secure and become with a variety of beautiful themes.
List Of Best Lock Screen Apps For Android.
1. Go Locker.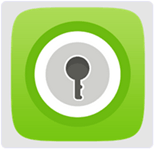 Go Locker screen app is rather the best lock screen app which is downloaded by more than 100 million users and 970,000+ user reviews with most reviews are 4.4-star rating.
As well as you can get screen locker themes from the Go Locker theme store which provides a large number of different themes for their users which are paid or as well as free, so you can customize any theme according to your wish.
You can also get android style as well as iPhone style or some other style themes. It has shortcuts like phone, settings, and messages which you can directly access your mobile lock screen.
Go Locker: Download.
2. Locker Master – With HD Themes.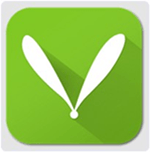 Locker Master is the best and rather popular app in all lock screen apps for android. You can lock your mobile screen with your own style with a locker master.
It also provides you various interesting and stylish themes. Locker Master has various and unique unlocking patterns. You can customize your general settings and app quick launcher.
You can check your phone messages and missed calls from your mobile home screen. It also provides the weather forecast shortcut on the lock screen.
Locker Master has different style themes therefore, you can download IOS7 pattern or pin lock themes. You can also check Facebook, Google+, and Twitter notification from the lock screen.
Locker Master: Download.
3. Cover Lock Screen.
Cover lock screen app is the most noteworthy and brilliant app in all lock screen apps for android users which you can use for your mobile lock. Many unique patterns are available on this app which you can use according to your style.
It puts apps which you use the most on the lock screen for easy access, so you can quickly access the right apps at right time. It has many different style themes for its users.
You can smartly set your mobile settings according to you with the help of this app. It gives you the feature of app switching as you can directly go between apps.
Cover Lock Screen: Download.
4. Dodol Locker  – Wallpaper.
Dodol Locker yet again is the best one in all lock screen apps for android with a variety of themes. You can customize or change your home screen with stylish themes.
Dodol has a huge amount of themes and wallpapers according to different categories which are free as well as some are paid for lock screen because they provide unique PIN/ Pattern unlock number for your privacy.
With Dodol launcher you can totally change and decorate your home screen with themes and fully functionally unlock pattern.
Dodol Locker: Download.
5. Echo Notification Lockscreen.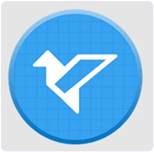 The echo notification lock screen app shows you notification on-screen because with the help of this app you can change set your notification as you want. It also lets full control of how notification would be displayed.
It is a lightweight lock screen app that won't affect your battery power. From the key features, it provides you smart alerts which are only alert you on a required message and you can also organize notification in a group and set them priority vise.
Tap on the app to open or rather swipe left to dismiss the app. Lockscreen PIN/ pattern are available to secure your mobile from unauthorized user.
Echo Notification Lockscreen: Download.
Also Check:- Best App Locker For Android
6. Lock screen OS 9.

You can make your mobile creative, beautiful, and interesting with the help of the Lock screen OS 9 screen lock app. It provides you a variety of wallpapers and themes for your mobile and a variety of unlocking patterns.
Easy to use and you can manage your notifications according to you. You can customize your lock screen and rather make it look creative.
Lock Screen OS 9: Download.
7. Joy Locker.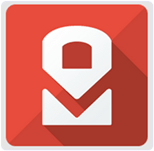 Joy locker rather provides you attractive and unique unlock patterns for your privacy.
Because privacy is the most important thing any other so this app lets you provide security For your apps as well as your mobile data will safe while using this app.
It also provides many different wallpapers and themes which you can set on your mobile.
Joy Locker: Download.
8. Loklok Locker.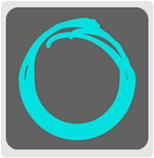 Loklok is a shared lock screen app and always syncs between you and other people who are connected to you. Creating a group of some of your friends so whenever anyone tries to change their lock screen wallpaper will change automatically on other friends' screens.
It will connect you to your friends, therefore, You can leave notes for your friends. You can draw or erase images on the whiteboard.
Users can enjoy with your close friends all over the day take any photo and put on the board and draw any funny images on it. For your privacy, it has a unique pattern and PINs.
Loklok Locker: Download.
9. Locket Lock Screen.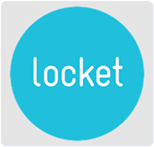 The locket lock screen is rather an intelligent lock screen app. When you open your phone it always shows you top stories. It tracks your interests and brings you relevant content on your lock screen.
Locket lock screen app is beautifully designed and has a great GUI. It always lets you save stories for a later read like some stories you want to read later you can easily save on your screen and you can read later.
Locket Lock Screen provides a large number of themes and a unique pattern and PIN security lock systems for your mobile privacy.
Locket Lock Screen: Download.
10. Alarm Anti Theft Screen Lock.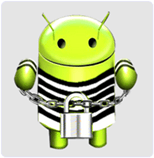 If you worry if some can steal your smartphone or someone can open your phone without your permission then don't worry this app will help you because it provides unique security systems.
When anyone tries to open your without your permission it will sound an alarm, start to vibrate which will scare the person away so because of this, the app name is anti alarm theft lock screen app.
Alarm Anti Theft Screen Lock: Download.
11. UnlockYourBrain.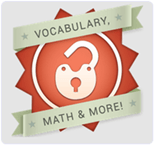 Unlock your brain is a genius app because whenever you open your phone you have to solve some type of math, language, or trivia question, and to open your mobile you have to just slide the right answer.
You can learn many things from this app, you can double your learning speed and you can find some new words for your learning which will beneficial for your brain and it will exercise your brain.
UnlockYourBrain: Download.
12. Slidelock Locker.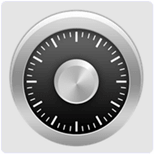 Slidelock locker best choice in listed lock screen apps for android and provides you lock screen display with notification, so you can receive directly your important notifications on screen. It is a clean and lightweight screen lock app.
To unlock the screen you have to swipe right and when you swipe left it will open your camera. And for open notification swipe right and swipe left to dismiss the notification.
A custom status bar is available in this app or you can customize the setting for each app from the home screen.
Slidelock Locker: Download.
In conclusion, all the above-listed apps are the most popular and best screen lock apps for android phones which are widely used. If we missed any best ones let us know in the comments below.