Google Chrome is one of the most popular Internet Browsers which is available for Windows, MAC, and Android. It is one of the most potent browsers which provides various inbuilt capabilities like multi-threading, add a bookmark, save the page, etc.
But we can also enhance its skills to do many other tasks with the of its amazing Extensions. These extensions will help you to add features and functions to the browser. Also, it is pretty easily accessible, as well.
Here, we have listed and described the best Google Chrome extension with a brief description of each to perform various tasks. Every extension in the list will add one or multiple additional features. This list is curated after reviewing each extension.
List Of Best Chrome Extensions.
1. Earthview from Google Earth.

It is a fantastic Google Extension that provides each time with a Google satellite image from Google Earth when we open a new tab.
We can also download an image for wallpaper or share it on Social media.
We can also view this image on Google Maps.
2. Google Dictionary.

Google Dictionary is another best Chrome extension to find the meaning of difficult words from the Google dictionary.
We do not need to open a different tab to search the word.
We need to highlight the word and press the dictionary icon in the toolbar to find its meaning.
3. AdBlock Plus.

Adblock Plus is one of the great and useful Chrome extensions to keeps us away from annoying Ads.
Sometimes we open a website, and its screen is full of Ads that do not interact with us with the site appropriately.
The only Solution is Adblock plus extension to keep away from ads.
4. 1password Manager.

It is another Best chrome extension, which is very useful for remembering our password for each site.
Also, it can generate a new secure password for every site.
We can quickly fill form and login to a website without remember any password.
5. Search By Image Extension.

It is also a popular chrome extension in the list of best Chrome Extension.
With the help of this extension, we can easily search for an image and its source where it belongs to.
We need to hover on any image to search it on Google images.
6. Panic Button.

It is another useful Chrome extension that allows us to surf the internet on chrome browser in hidden mode at work.
It provides a small button in the Chrome toolbar that immediately hides all our chrome tabs on click and saves them as a temporary browser.
We can also add it with a keyboard key.
7. Office Editing for Docs, Sheets, And Slides.

It is another best Chrome extension for working with the Microsoft office document.
Although Google Docs can open it, it converts Microsoft formats to its format.
If we maintain our proper format of MS Office Document, then we can work with this extension to edit our documents.
8. Flash Video Downloader.

It is another best chrome extension that allows as download video from websites that do not allow to download their videos for personal use.
This chrome extension makes a download button where it sees a video on a website.
This chrome extension does not work with YouTube.
9. Evernote Web Clipper.

It is one of the best chrome extensions for the Ever note user.
We can easily highlight text, images to save them on ever note for later use.
Evernote Web Clipper is one of the best tools to make notes from the webpage and save its images.
10. User AgentSwitcher.

Many websites change their look or component from browser to browser or OS to OS.
Sometimes we have to save images in PNG or jpg format, but the website allows it to keep in web format.
Then we can use this extension to switch between the different views of websites like desktop and mobile versions.
11. Stay Focused.

It is one of the best extensions for working people to stay focused on their work.
After spending a specific period on a particular website, it is locked for the whole day and inspires us to focus on our work.
It can also be used to allow access to only a specific site.
12. Momentum.

It is another best option chrome extension to keep us motivate and inspire.
We can set a new tab with our to-do list or also set a motivational quote.
It also provides a new inspirational picture each day. We can also return to the default chrome page with a link.
13. Coupons At Checkout.

It is also a good chrome extension, which is very useful to find the coupon code for online shopping.
Finding coupons is a very time-consuming task. When this extension finds the coupon code box empty, it will find coupon code for that website.
We can easily save some bucks with the help of this extension.
14. Alexa Traffic Rank.

It is also a popular chrome extension to find the Alexa traffic rank of a Website and information about the website without interrupting our website.
It also provides information about the site linking. It is a useful tool for the analysis of traffic for a website.
15. Web Developer.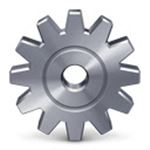 Web Developer is an all-in-one extension which provides multiple functions and features. It will add a toolbar with a large number of options in the Chrome browser.
It will provide access to developer tools such as disable javascript, hide or disable images and much more. So, in this way, it will enable you to perform a lot of tasks efficiently and effectively.
Conclusion.
In conclusion, we hope you like this list of best chrome extensions. Share these games with your friends. Also, tell us your favourite chrome extension in the comments below so we can add them to the list as well.