Android Smartphones have the largest market share in today's date. More people are comfortable buying them as they provide high specifications owning mobiles at lower prices.
There is a huge variety of Android smartphones available in the market ranging from lower to higher prices. Android gaming has been steadily getting better with the addition of Wi-Fi multiplayer game to the Play Store. We all love to play games on our Android smartphones, don't we?
Some love to play Racing games, while others like to play puzzle games, some love to play arcade games, while others like to play war and combat games. Everyone has his own interests and likes.
It has been some time since WiFi Multiplayer Games for Android are in trend. These games give users the option to play online with their friends, which makes it more exciting.
List Of Best WiFi Multiplayer Games For Android.
1. Mini Militia.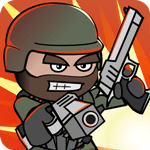 Experience intense multiplayer combat with up to 6 players online or 12 using local WiFi. Sharpen your skills in offline Training, Co-op, and Survival modes. Shoot using various weapon types, including the sniper, shotgun and flamethrower, rocket launcher, grenades, laser, saw the gun, and more!
Users can Zoom in/out according to preference. The game houses Rocket boots, a huge variety of modern and futuristic heavy duty weapons, melee attacks—mini militia most trending in all WiFi multiplayer games for android. You can customize your avatar and edit your name too in this WiFi multiplayer game.
Mini Militia: Download.
2. Asphalt 8.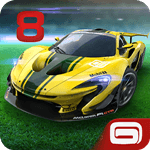 Gameloft's game houses over 140 official car manufacturers, e.g., Lamborghini, Ferrari, McLaren, Bugatti, Mercedes, Audi, Ford, Chevrolet, etc. Get ready to be stunned by phenomenal graphics.
Race on over 40 tracks. Race in real-time with your friends in multiplayer mode. It is a perfect racing game as it has 400+ career events, 1,500 car mastery challenges, and 5 unique game modes.
Upgrade your rides in the garage to get the most out of them. This game has been rated very high and is available on the Play Store free of cost.
Asphalt 8: Download.
3. Blitz Brigade.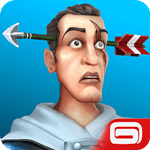 In this game, upto 12 players can battle at a time. Users can be any one of the six classes: Soldier, Gunner, Medic, Sniper, Stealth, Demolisher. Use 3 different vehicles for a tactical advantage in battle; Helicopter, Tank, and Jeep. Fight with over 100 weapons, each made for a specific class.
To make it funny and enjoyable to play, there are unique taunts and kill phrases for each class in the game. Voice Chat to create your game plan with your team member.
Complete 120 unique action-packed missions. Make your squad play against the enemy altogether.
Blitz Brigade: Download.
4. Real Racing 3.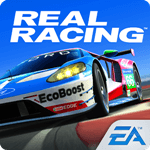 Developed by EA Real Racing 3 features officially licensed tracks with 39 circuits at 17 real-world locations, a 43-car grid, and over 140 highly detailed cars from top manufacturers. It has a multiplayer mode, time trial, and night racing option too.
Compete in over 4,000 events, including Cup races, Eliminations. Choose from a wide range of upgrades to maximize your car's performance. Customize your car with a huge collection of upgrades.
Real Racing 3 features detailed car damage, fully functioning rearview mirrors and dynamic reflections for truly HD racing.
Real Racing 3: Download.
5. Clash Of Clans.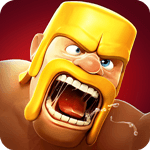 This is a Strategy game in which you can build your village. Join with other players worldwide to become an unbeatable clan and fight against other clans. Make your own army from countless combinations of troops, spells, Heroes, and Clan reinforcements to fight against enemy clans.
Defend your village with many Cannons, Towers, Mortars, Bombs, Traps, and Walls. Once you defeat players, their trophies become yours. It is most addictive in all WiFi multiplayer games for android. Get ready to become addicted to it.
Clash of Clans: Download.
Also Check:- Best Multiplayer Games For Android
6. Modern Combat 5: Blackout.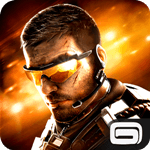 In this Combat game developed by Gameloft, create a squad, add your friends and test your skills in dynamic multiplayer warfare against online rivals from around the world!
You can select from 6 customizable classes that you can level up across single and multiplayer. Choose from Assault, Heavy, Recon, Sniper, Support, or Bounty Hunter. You can talk to other players in Global and Squad Chat.
Be ready to amaze with flawless graphics, music, and voice performances perfectly adapted for a Wi-fi multiplayer game.
Modern Combat 5: Download.
7. NBA JAM by EA SPORTS.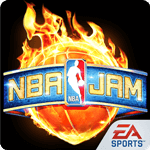 Developed by EA, this is one of the best sports multiplayer games. There are 4 modes available: Play Now, Classic Campaign, Local Multiplayer, and Online multiplayer. In-Play Now mode, select a team and jump right into the ballgame.
In Classic Campaign mode, Defeat all other teams to win the championship, and unlock legends. In local multiplayer mode, Go big head 2 big head against a friend via local WiFi.
Within this online multiplayer game, challenge your Google+ friends to play head-to-head online. You'll hear all the classic catchphrases. This game is unlike any other basketball game you have ever played.
NBA JAM EA Sports: Download.
8. Mortal Combat X.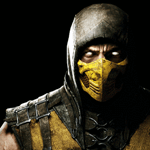 We all have heard about this game. Recently it was released for Android OS. In this game, create your own Mortal Kombat fighters team and lead them into battle to earn experience, new special attacks, and powerful artifacts.
We all remember the fatalities of this game. It has been kept the same; in fact, it has been made better with stunning graphics. Compete with other players in an online multiplayer game where players engage other player teams.
Discover the newest additions to Mortal Kombat, such as the D'Vorah, Cassie Cage, Kotal Khan, and Kung Jin.
Mortal Combat X: Download.
9. GT Racing 2.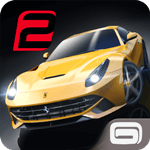 Gameloft's game houses a superb collection of real cars from over 30 manufacturers: Mercedes-Benz, Ferrari, Dodge, Nissan, Audi, Ford, and more. User can test their driving skills by completing 1,400 events, including Classic Races, Duels, Knockouts, and Overtakes.
The new physics model offers the most realistic car dynamics ever offered in a handheld game. Tracks have different times of day and weather conditions.
In this Wi-fi multiplayer game, Compete with your friends or with real players from all over the world. You can upgrade your rides in the garage.
GT Racing 2: Download.
10. 8 Ball Pool.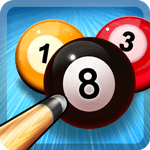 Another amazing list of WiFi multiplayer games for android. If you are not into violence and racing, then we've got something really calm and cool for you. 8 Ball Pool is one of the most popular games available on Android, Facebook, and multiple other platforms.
Before entering tournaments and winning trophies, refine your skills in the practice arena. This game lets users play online with other players in online mode. Win the matches to earn coins to buy products in-store.
Users can customize their cues and table. You can play this game with your friends on Facebook. It is a very addictive multiplayer game. It is a perfect pastime.
8 Ball Pool: Download.
Hence, These are the best WiFi multiplayer games for android. Please share them with your friends and enjoy these games by playing them together. Tell us your experiences in the comments below.