Android smartphones are easy to use and also cost effective mobile devices. We can access internet, share files, play games, Send Email, capture picture, make video, Audio recording and various other amazing features. Android device rather performs various task according to different requirements. Because of these flexibilities and low cost Android devices are very popular. Android phones still have their own system fonts which are simple and not much attractive. To rather make our Android phone more attractive, we need more custom fonts to change font on android. These fonts can be installed on both rooted Android device and Unrooted Android device. Normally to make android device more attractive we change GUI by installing custom roms on android. But to install them we need to root our android device. Since we already wrote about how to root the Android device. There are many pros and cons of android rooting, yet we can install root apps on android which are amazing. On the other hand we all have different choices in fonts. So if you want to change font on android device without root. Then here we are going to explain all the possible ways to change font on android without or with rooting android device.
How To Change Font On Android Phones.
Method 1st:-

Using GO Launcher Ex (For Non Rooted Phone).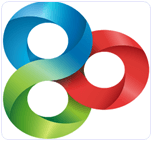 GO launcher Ex is one of the best and popular Android launcher apps that allow you to change your system fonts and provide your Android device a new look with amazing colors and styles. GO launcher Ex also provides different types of wallpapers to make our screen more attractive. It is available on Google Play Store for free. This app can also locks Apps with Pattern and pin lock. It support 4M apk to increase our phone performance. It also provides transition effect to each slide. GO launcher Ex is a light weight application with attractive and easy to use interface. Approx having 200 million users. As we have already listed out some best android launchers.
Must Check:- Best Launcher For Android
Change Font On Android Using GO Launcher EX.
Step 1. First of all install GO Launcher from Google Play Store or by clicking the button below.

Step 2. Then, you have to install GO Launcher Fonts from the Play Store or by clicking the button below. Since GO launcher fonts is an Amazing App that provides different fonts.
Download Go Launcher Font


Step 3. Open the Go Launcher App and from the home screen tap the Menu button at right corner.
Step 4. Select the preferences from the menu then look for the font option.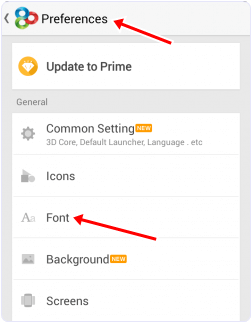 Step 5. Now you see the list of fonts then select the font of your choice.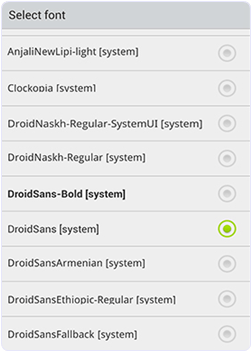 Step 6. You can manually put the font files to the path /sdcard/GOlauncher Ex/fonts.
Step 7. After doing the changes, changes take place immediately without restarting the Phone.
Method 2nd:-

Change Font On Android By Using Font Installer (For Rooted Android Phones).

Font installer is one of the best Android App for changing the fonts of rooted device. It is available on Google Play Store for free. Font Installer allow you to install hundreds of custom fonts, preview, backup, install from SD card and also allow you to share our font. It allow you to give your phone a new look with many custom font. Approximately 5,000,000 people use this App. This app is a light weight App which provide simple to use interface.
Steps To Change Font On Android Using Font Installer App.
Step 1. Download and install Font installer App into your Android device by clicking the following button.

Step 2. Open and launch the App. Then look for the server Tab.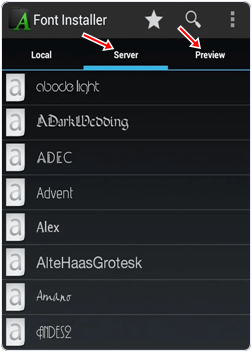 Step 3. In the server Tab you see a list of TTF font files which can be downloaded.  
Step 4. You can view and install any of the font from the list. Tap the desired font and click on install.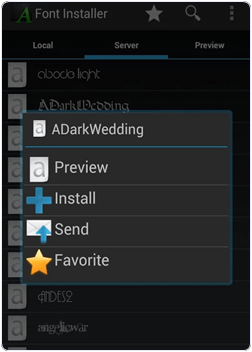 Step 5. After that you see a backup message. Once your font are backed up you will be prompted to reboot your phone to reflect the desired font.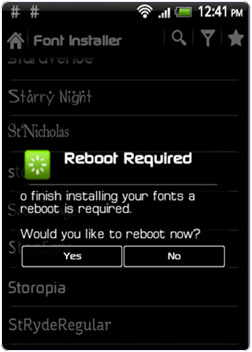 Steps To Use TTF Files.
Step 1. If you have downloaded TTF file then you can copy your font file to /sdcard directory.
Step 2. Run the Font installer App and Backup your previous font. You have to grant Superuser or SuperSU permission when prompted.
Step 3. Now click on the local tap and find the TTF file that you copy on the sdcard.
Step 4. Click on the desired TTF file that you want to use and tap the install option to make it system font.
Step 5. Reboot your device to reflect the changes.
Hence, these are easy and best method to change font on android device with or without rooting. There are many other various apps and ways to change android device font. We only explain which are easy to use and implement. We hope you like this method for changing android font don't forget to share it with others.