It has been some years since the craze of the internet stuck humankind. And telecom operators are working hard to help the internet reach most of the population. Also, we all know that android smartphones hit the market many years ago. Without giving a second thought, I will say that since then they are ruling the market. We don't use the cellular network on bar mobiles. Everyone loves to use the internet on touch phones. As we all know that to access the internet on a device, we do need a web browser.
Whether it is PC, Mac or smartphone, none of the devices can access the internet; it does not have a web browser installed. A web browser is an app that receives and converts information so that we can understand it. So today's topic is the best web browsers for android. There are tonnes of web browsers available on Google Play Store. But we have made a list of an only fast and secure platform for browsing.
List Of Best Web Browsers For Android.
1. Google Chrome.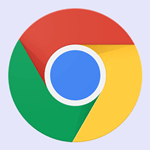 Google Chrome is the most popular web browsers in history. As we all know that we get this browser pre-installed when we buy android smartphones. Most of us opt to keep using this browser instead of installing some other browser. And honesty saying there is no reason to dump this browser for some other. Google chrome is recommended in all web browsers for android. The browser has the capability to sync with the chrome of the desktop version. Chrome has deep android integration. It has an incognito mode where a user can browse anything without leaving anything in history. The only -ve thing is that it is very bulky and consumes lots of resources.

2. Puffin.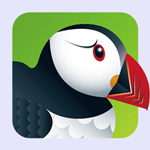 Now there is a possibility that you may have never heard about this browser. Well, this is the browser that dared to defeat Google Chrome in a speed test. It loads web pages much faster than Google Chrome. This browser also consumes much less battery life and other resources of your phone. Puffin Browser to has an incognito browsing mode. Moreover, It is a light-weighted web browser. Also, it has an option which allows the user to switch between mode of browsing. User can view websites as in desktop or as in mobile. Choosing to view websites in mobile format helps save data while browsing and loads pages much faster.

3. UC Browser.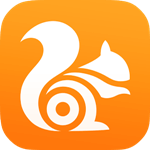 The UC browser is really a top contender in this list of the best web browser for android. UC has a pretty good rating on Google Play Store. Also, completely free to use web browser. It has got some really cool features and options. Such as night mode which switches on a dark theme to help reduce the amount of strain on our eyes when it is dark. The Browser has a cool Facebook mode which magically increases browsing speeds while accessing Facebook. We can turn on Facebook notifications. When enabled, it notifies us if anyone messages us, posts on our wall, and many others. It has a Speed mode and data compression mode.

4. Opera.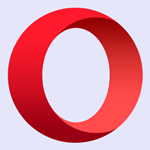 There is no one out there who hasn't heard about opera. For quite some time, no one preferred to use opera because of lack of features and innovation which other browsers offered. But a few months back opera came back in the game with loads of improvements. It has marvellous data-saving capabilities. Opera also allows personal browsing and adding bookmarks. It saves data by compressing videos being viewed online. But it's not the fastest browser here in the list. Things start to slow down when multiple tabs are opened.

5. Firefox.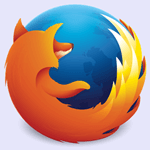 This browser gained popularity as soon as it was released for Android OS. Mozilla Firefox set high expectations for android users as the desktop version is brilliant. Firefox is the best choice in all web browsers for android. And Firefox meets with all expectations easily. Its features such as chromecast support, quick sharing, privacy features and easy to use bookmarks make it one of the most loved browsers ever. Firefox comes packed with Reader mode, which provides a cleaner way of displaying articles. And who can forget those add-ons which make Mozilla Firefox complete?

6. Duck Duck Go Privacy Browser.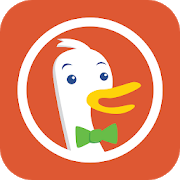 For Duck Duck Go Company, the main priority from the very start has been the privacy of its users only. First, they gave the users the privacy-centric search engine to use. And now, they decided to gift their users a full-fledged web browser to surf the internet without the fear of losing their data. The browser has the capability of finding the third-party trackers. The whole data surfed in the browser is encrypted.

7. APUS browser.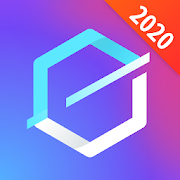 APUS is known for its launcher. But some time ago APUS launcher browser for Android flavours. Apus Browser is very small in size, just about 2.5 MB but you don't you dare to finger its capabilities. It is definitely slim in size, but it offers additional features that might surprise you. One such feature is when you copy a paste in your phone, the browser will pop up asking whether you want to search it online. It is a great feature which will make you one step closer to get fast search results in front of friends. This browser is worth a shot if you have a phone with fewer resources.

8. Dolphin Browser.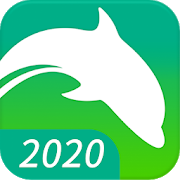 Dolphin browser is one of the best in all web browsers for Android in Google Play Store. The browser has seen lots of popularity. It's functional, looks great and feature-packed. This browser comes with gesture control. Dolphin has a competent set of features to match, including theming, flash support, ad-block, incognito mode. There is also add-on support if you need it. Get the best gaming and video experience with flash player for Android support on Dolphin Browser only, which you can't have in other browsers.

9. Microsoft Edge Browser.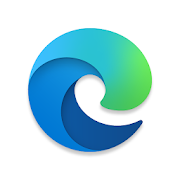 Ever since Microsoft has started to develop apps for the android, it has been severe regarding this. It has deployed outstanding apps for its users. And now, it made a chromium-based web browser for the android platform, and yes it is damn good. Edge is fast, fluid, minimal and above all, as it is chromium based it gives you all the functionality of the chrome browser but while digesting lesser ram.

10. Ghostery Browser.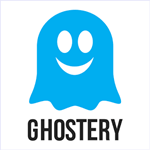 The Ghostery Privacy Browser increases your browsing privacy, protection, and speed. It is a lightweight, clean browser that gives you the control to make informed decisions about the personal data you share with the trackers on the sites you visit. The browser helps protect you while you browse by minimizing 3rd-party access to your data through trackers. And at only 2.1 MB, it runs a lot lighter than other browser solutions, saving your device battery life.

These are the best web browsers for android, which are most widely used and preferred by android users.