As the internet is free of any law, and people are free to do whatever they want on the internet, most governments all over the world are looking for ways to prevent piracy and content protection online.
There are several platforms such as YouTube block content in order to prevent copyright infringement. Local governments hold the power to order ISPs to block websites that they feel are a threat to society. The next level of blocking occurs on public networks such as schools, colleges, hotels etc.
There are many public internet connections that block certain websites due to any reason. But, the internet is a world built by geeks. There is hardly anything that can be termed as impossible. Hence, it is actually possible to bypass blocks to access websites on the internet by using proxy server sites.
Today, in this article we will tell you how you can access blocked internet content via Google and its services by using Google as a proxy server. There are two methods to access blocked content by using Google as a proxy server and let us tell you how.
How To Use Google As Proxy Server To Access Blocked Content.
As stated above, there are two ways to use Google as a proxy server. While your ISP or public network host will think you are using a Google service, your screen will actually show the original content of the blocked website. Let us begin with the Guide to using Google as a Proxy Server to access Blocked Content.
Method 1:- Google Weblight.
Google Weblight is a Data saving technique used by the Chrome web browser. It routes your web page through Google's own servers where it is optimized for low data and quick loading. This modifies your URL and hence blocks programs that can not recognize the content.
This method of using Google as the proxy server is speedy and effective. Just follow the simple steps given below to use Google as a Proxy server and access blocked content using Google Weblight.
Enter the URL of the blocked content in the format given below.
"http://googleweblight.com/?lite_url=http://*URL-HERE*"
Replace

URL HERE

with your URL.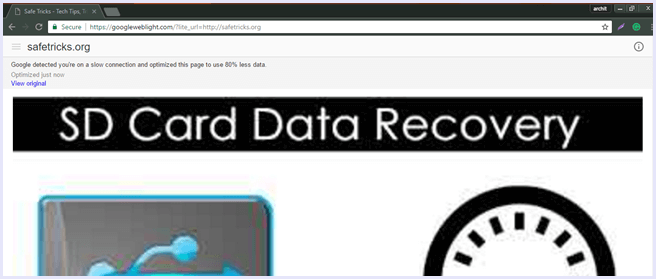 Hence, This is how you can use Google as a proxy server using Google Weblight service.
Also Check:- Best VPN Software For PC
Method 2:-

Google Translate.
This method involves the use of Google's website translator service to bypass blocks and access blocked content by using Google as a proxy server. Google has the power to open any website and translate its content to any of the supported languages. This can be used to show the entire website on the screen via Google Translate.
Here's how to do so.
Step 1. Go to https://translate.google.com and in the text box, paste the URL that you want to visit.

Step 2. Choose any language other than the language the web page is in.
Step 3. Click the "Original" button in the top right corner to view the original web page.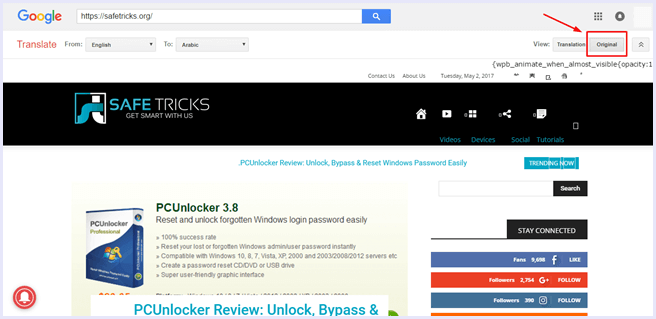 Hence, This is how you can use Google as a proxy server using Google Translate service.
In conclusion, we hope that this simple step-by-step guide on How to use Google as a proxy server to access blocked content helps you use the internet better. Just use proper judgment and abide by local laws. Share this article on Facebook and Twitter.