We use computers and laptops for our daily work like internet surfing, presentations and project making, audio and video playing, gaming, and much more. Computers are used in every field because of their efficiency and speed.
Today we can not imagine our life without computers. The computer can store a large amount of data. As computers and the internet are used in every field the chance of dangerous viruses is also increased. We also need to transfer data using USB drives and SD cards daily.
They Make corrupt data placed on these devices. For better security, we can protect Pendrive with a password. Sending data through Pendrive is the best and suitable way.  But it's also important to keep them secure. These viruses also affect Pendrive speed.
We already wrote about how to increase pendrive data transfer speed. As USB is portable device so we normally plugin into many device. Some times due to virus our important files get hidden into the Pendrive, mischievous person also hide our data, dangerous virus hide themselves in the Pendrive or computer and remain active.
So to get back our data and protect our computer from hidden viruses. We need to unhide them. So today we are going to discuss about all the possible ways to show hidden files in Pendrive. This process will help you to view all hidden files.
How To Show Hidden Files In Pendrive?
Method 1st:-

Show Hidden Files With Windows Settings.

Step 1. Plug your Pendrive into your computer and wait for a few seconds until it shows with your drives.
Step 2. Open your Pendrive. In Windows 7 and 8 you see organize, share, new folder options etc.
Step 3. Now you have to select organize option then you see a popup sub-menu.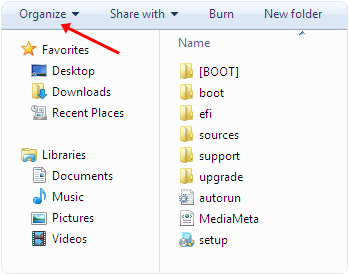 Step 4. In the menu you see among various options you have to click search and folder option.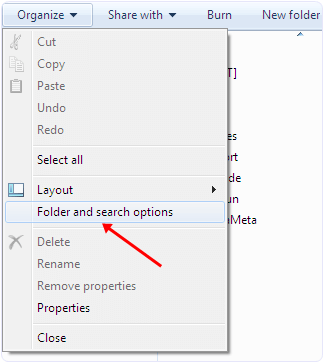 Step 5. Now you see a Window. In the Window there are three tabs General, view, Search.
Step 6. Select the View tab. In the view tab you can see hidden files and folder options.
Step 7. Select the show hidden files and folder option.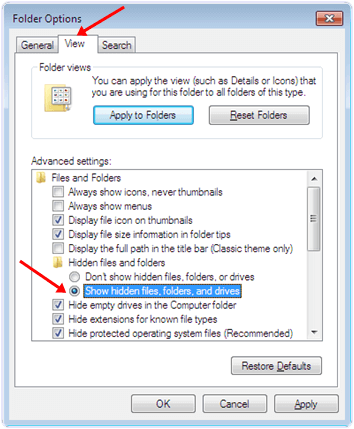 Step 8. Click Apply and Ok. Then, you can see the hidden files in your pendrive.
Method 2nd:-

Show Hidden Files By Using Smadav Antivirus.

Smadav is rather one of the best antiviruses for offline use. It can automatically detect and scan the USB when it is plugged into your computer. It also provides regular updates. Smadav is one of the best ways to show hidden files on your computer and UBS drive. It can also protect you from various dangerous viruses. This is a light weight software. It also provides the unhide options to show hidden files.

Step 1. Download and Install Smadav Antivirus by clicking the button below.

Step 2. Then, plug your Pendrive into your computer and wait for few seconds until it shows with your drives.
Step 3. Right, click on your Pendrive and you see a popup menu.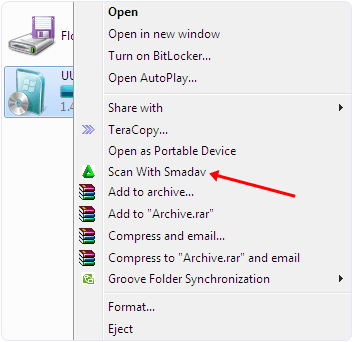 Step 4. In the menu select scan with Smadav option. Then, your pen drive will be scanned.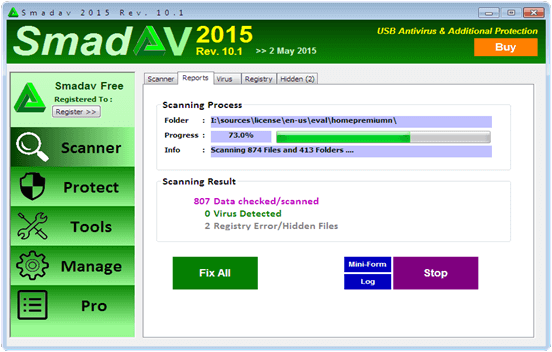 Step 5. After scanning is finished, you have to select the hidden tab.
Step 6. In the hidden tab tick the files you want to unhide or you can select unhide all option.
Now hidden files are visible in your Pendrive.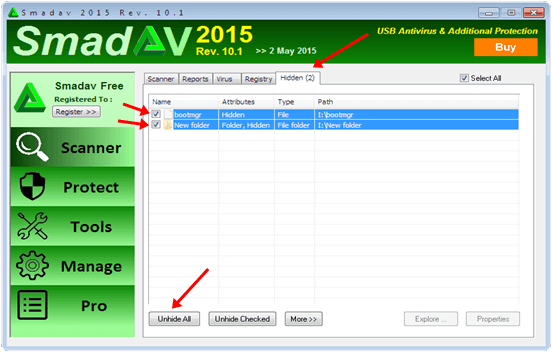 In conclusion, these best possible ways to identify and open hidden files and folders in Pendrive easily. If you know any of the best methods to open hidden files, then please share in comments.