Games are a necessary part of life to release our daily tensions and workload. Microsoft Windows provides a Popular Platform for playing Games. We can play several games on Windows like Action, Racing, fighting, and adventure.
People like to play games to pass their free time and for entertainment. Racing Games are more popular among the youngsters. Racing games are full of adventure and fun. These games offer many different types of cars.
These games offer different challenges and brain-teasing situations. We can also do many stunts on the go for more fun. We can even play against our friends and with our friends.
In this article, we have listed the collection of the best Racing Games for Windows with a brief description. We have reviewed gameplay, graphics and other properties of every game before presenting it to you.
Best Racing Games For Windows.
1. Forza Motorsport 6.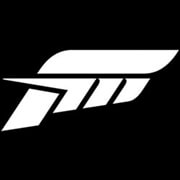 It is a beautiful car racing game that is developed by Turn 10 studios and released on 15 September 2015. Microsoft officially announced this game as a free to play version on 1 March 2016.
It includes many new features like rain racing, night racing, and story mode. It offers record-breaking 426 new cars with 26 different tracks. Also, it gives you a fantastic car racing experience with its stunning graphics and gameplay mode.
2. The Crew Wild Run.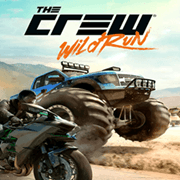 It is a popular Racing Game for Windows, which was released in November 2015. This game is full of Challenges and provides impressive Game scenes of city, Mountain, Forest with HD graphics.
It provides various types of Cars, like Monster trucks, Drifters, and much more. This game offers a platform for players to find the actual road king Racer.
In this game, we have to complete various challenges to unlock different cars and upgrade our level.
3. Track Mania Turbo.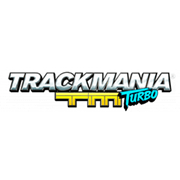 It is another good rival of racing games in the world of racing games with its amazing sound quality and graphics. It also includes a dual-driver racing mode where two-player can control a single car.
Its amazing track editor feature makes it more interesting where we can customize tracks. 200 different routes are available for racing in 4 different locations, including the international stadium, valley down, roller coaster lagoon, and grand canyon drift.
4. Need For Speed Rivals.
It is of the best Racing Game for Windows, which offers stunning graphics and excellent sound quality.
It was released for Windows in November 2013. Players can take the role of Street Races or Cops. As a Cop, we have to complete our training and caught the racers.
This game provides a career progression system for both cops and Racers. After completing a real racer, the level is increased.
This game also provides a social system to play with our friends and against our friends.
5. Asphalt 8.
It is another best racing adventure game from Game-loft, which is available for both Windows Mobile and Windows PC. It offers 100 different cars, like Audi, Ferrari, Tesla, etc.
We can choose different racing tracks in the city, desert, and hills. It also provides a multiplayer environment up to 8 players, so let's ready to join with your friends over LAN or the internet.
It provides keyboard control for pc, onscreen controls, and tilt controls for mobiles.
6. Forza Horizon 3.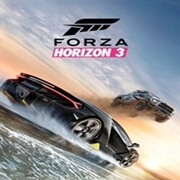 It is one of the best rivals in the group of best racing games for windows. Playground games develop it with amazing graphics and published by Microsoft for Windows and Xbox.
This game provides an open-world racing environment in Australia. Players can choose 350 different cars at launch.
As a director of the Horizon festival, players can hire and fire racers and design racing tracks.
7. CSR Racing.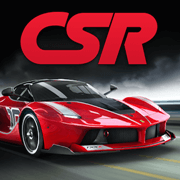 CSR racing also available as a good car racing game for Windows, which is full of fun and adventure with amazing graphics.
It offers 90 plus different cars, which are customized and upgraded from the game garage. As we win more races, we can earn money, and we can use it to buy new cars and improve challenges.
It offers 4 different game playing modes like challenge other players, multiplayer racing, regular racing, and crew battles.
8. Assetto Corsa.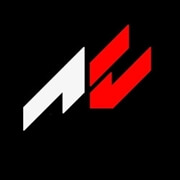 It is another good car simulation game which is developed by kudos Simulazioni. It provides a fantastic car racing adventure with its racing physics and graphics.
We can enjoy car racing at hills, drift parks, and drag strips of different lengths. Players can view cars from various angles on the main menu.
Players can play in offline and online mode and customize the component like gears, Tyre pressure, amount of fuel.
9. Grid 2.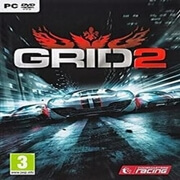 Grid 2 is also a good racing game that is developed by Codemasters for Microsoft Windows, play station three, and Xbox 360. This game includes several different locations, cities like Paris and modified cars.
Players can unlock new cars by accepting and winning challenges from other players and also customize new vehicles. It provides a real-life car racing experience with sound quality and graphics.
10. Project Cars.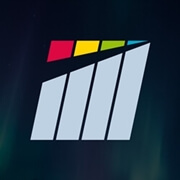 Project Cars is a sports car racing game that is developed by Slightly Mad Studios for Microsoft Windows, PlayStation 4 Xbox One.
This game offers 74 different cars, which can be customized and 30 unique locations to drive these cars.
Enjoy the beautiful tracks in hills, cities, deserts, jungles, etc. Explore the world of racing with its 110 different courses in which 23 are based on reality.
In conclusion, we hope you like this list of Best Racing Games. Share these games with your friends, as well. Also, tell us your favourite Racing game in the comments below so we can add them to the list as well.