Creating online personal portfolio is like having a resume online. Nowadays its become trend in professional prefer to have online personal portfolio. In other words we can say personal webpage where all the details are listed about individual regarding to work field and projects.
These instant web pages work like a charm also help to gain and attract some clients for business. On the other mostly internet marketers, blogger or other online entrepreneur prefer to have their personal portfolio website.
It helps to do self branding like we can so our achievements all other details regarding working field. overall it is best option to do extra exposure. But mainly we face problem while finding best personal website builders for free.
Because its not good idea to create self hosted website to show personal bio. So instant personal portfolio website builders are the best way. We easily drag and drop and within few min our portfolio would be ready to use.
List Of Best Personal Portfolio Website Builders
About.Me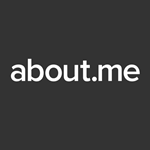 About.me is now most popular platform for personal homepage. It is easy to join and also easy to develop. The most important thing on About.me is their provide unique own choice username name which is also SEO friendly and help to gain some visitor from search result if someone search for your name.
To create your instant homepage on about.me simply use their drag and drop tools and add your personal or business details as well and give better look as much as you can.
About.me fully customizable you can edit and change anything which you want on your page. You can also able to set custom domain name on your personal web Page.
Flavors.me.
Flavors.me is also famous and easy to use. In this you can easily customize your homepage layout. You can easily organize content of your own choice and also able to give visual effects to content.
In Flavors.me you can attached up to 5 social networks in free account. But in there premium account they provides unlimited services which includes multiple designs, Mobile optimization view, Contact us form for your visitors.
Dooid.Me.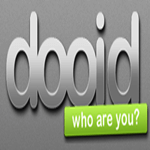 The main best part about dooid is here you can choose your own domain name. Dooid also provides responsive layout that means your personal web page is easily optimize with desktop, tablet and mobile view.
In dooid personal web page you can contact 10 other social or web services in free account.
Follr.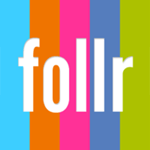 Follr is little bit different from others according to there services. In Follr you can create your personal virtual visiting card.
Also, you can add up all the details. In this virtual visiting card you also add social networks.
They also provide automatic update facility from social networks
These some few best portfolio website builders without require any developing skills.