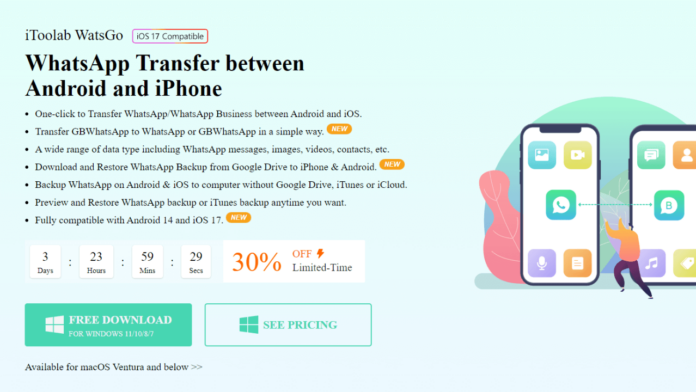 Transferring data from an Android phone to an iPhone can be a challenging task. The main reason is, that both devices are based on different OS. Due to that reason, transferring contacts, photos, messages, and other app-specific data, like WhatsApp data, can be more challenging. However, there were many techniques and third-party options available to help you make the switch.
If we talk about transferring whatsapp from Android to iPhone, backup and restoring is some of the most serious things. When we try to switch from an Android to a new iPhone. There are several things that you need to keep in mind to make sure that your WhatsApp data is transferred properly. Because WhatsApp does not offer an in-built method, We need to use and restore whatsapp backup from Google Drive to iPhone, but that can be problematic when your backup is big in size. Due to this it really time-consuming and data can be lost during this process.
In the topic, we will show you some of the proven methods to transfer WhatsApp messages from your Android Phone to your iPhone. It's important to follow a step-by-step process and ensure compatibility between your devices to successfully transfer your Android mobile data to an iPhone.
Why Do You Need to Transfer WhatsApp from Android to iPhone?
When You are transferring WhatsApp from an Android to an iPhone is necessary when changing phones or switching platforms. It helps to maintain mandatory contacts, chats, and media files, ensuring uninterrupted transition. While the process may be complex, You need guidance and solutions for data transfer between platforms with the help of techniques and apps making it useful with proper steps. So We are here with an iToolab Wat's Go app a way to make your WhatsApp transfer from Android to iPhone.
Steps How To Use iToolab Wat's Go.
iToolab is the best fit for you if you are going to transfer your WhatsApp from Android to iPhone or its reverse iPhone to Android. In the below point, we will guide you from step one to the last. In this post, you will learn step-wise how to download and Transfer, Backup, and Restore WhatsApp successfully on your phone.
Part 1. Steps to Transfer WhatsApp from Android to iPhone.
Step 1. Download & Install, and Launch WatsGo.
Click the download link above and install WatsGo right away. After a successful launch, select WhatsApp from the left panel and then choose "WhatsApp Transfer".
Download Now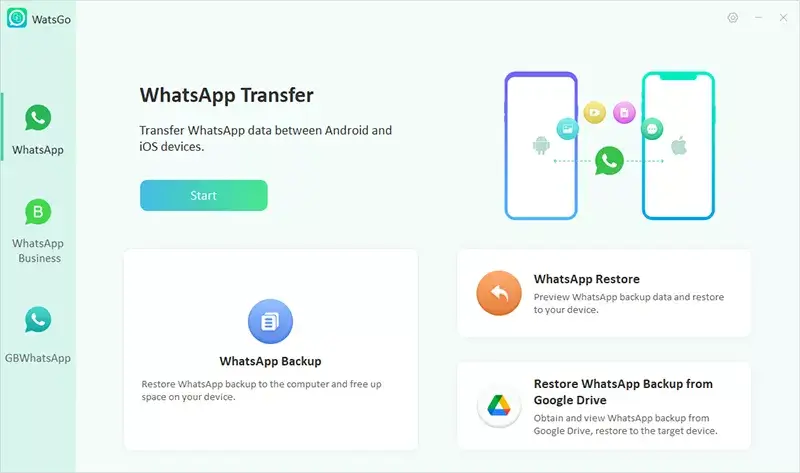 Step 2. Connect Your Android Device and iPhone Device.
Now, you need to connect with your source device and target device to the computer. Also, you can click the arrow to flip the two devices to adjust the source and target device.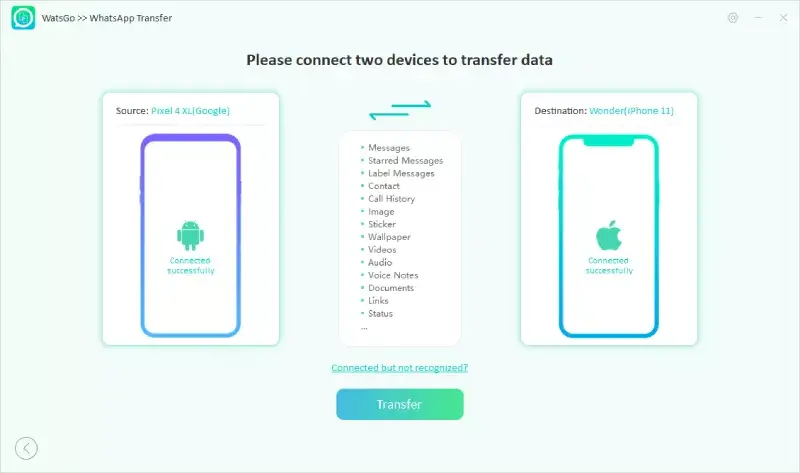 After a successful connection is established, the program reminds you that the target device will be overwritten, please backup it in case of lost data.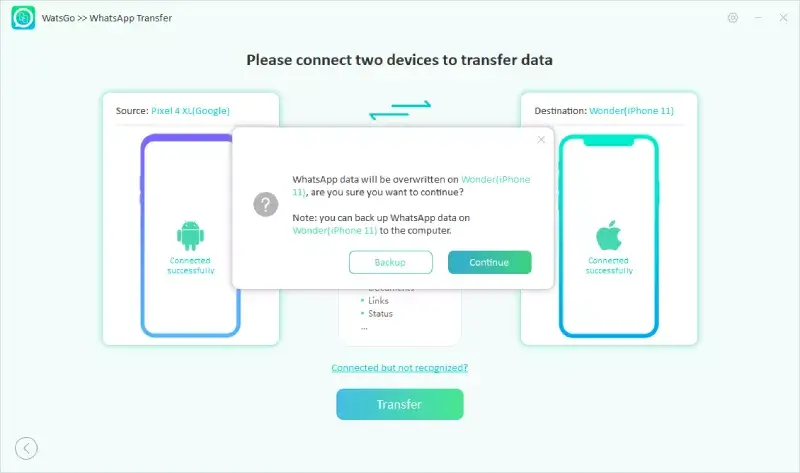 Now, select the WhatsApp data you want to transfer to the target device. This is a chance to decide which kind of data you want to keep or leave your device.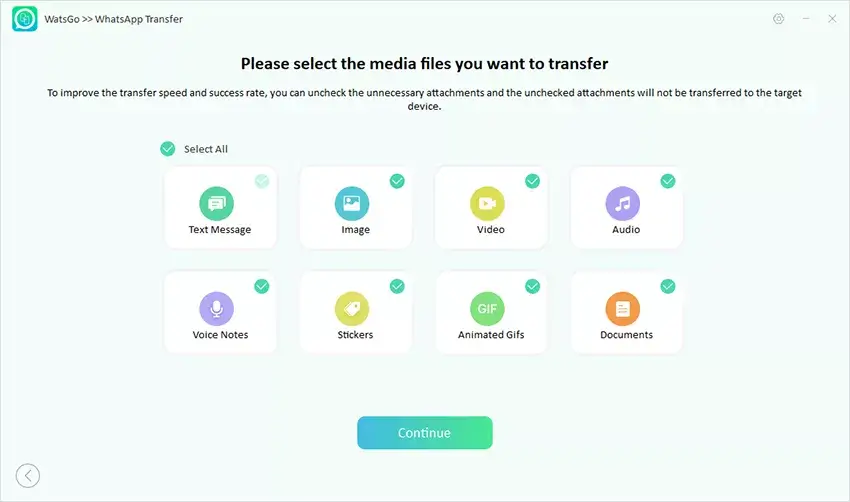 Step 3. Enable End-to-End Encrypted WhatsApp Backup and Verify with Password.
After a successful connection, the first step is to make sure you are on end-to-end encrypted WhatsApp backup on the Android device. Just follow the prompted steps to backup.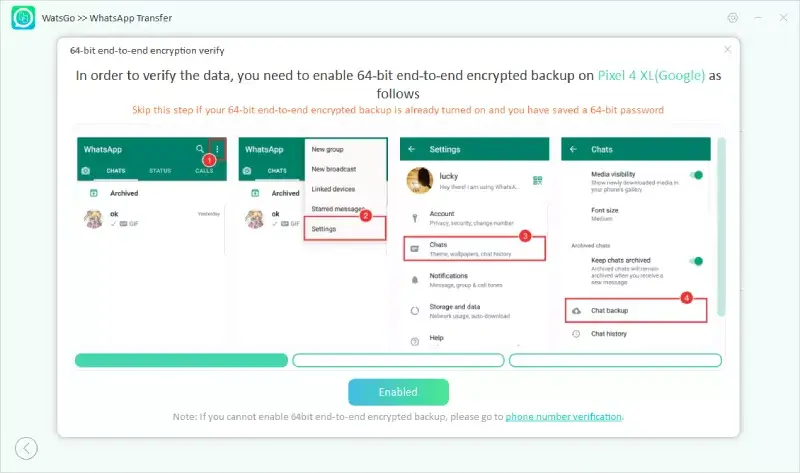 After Your WhatsApp backup has been generated, you need to verify the 64-bit encrypted backup with a password.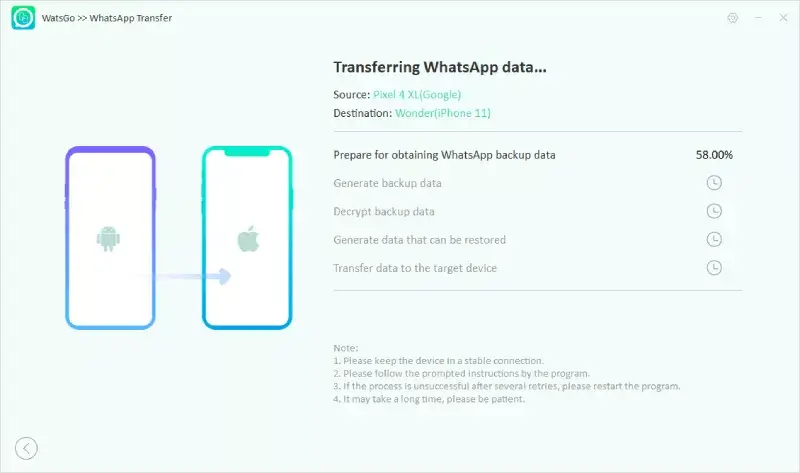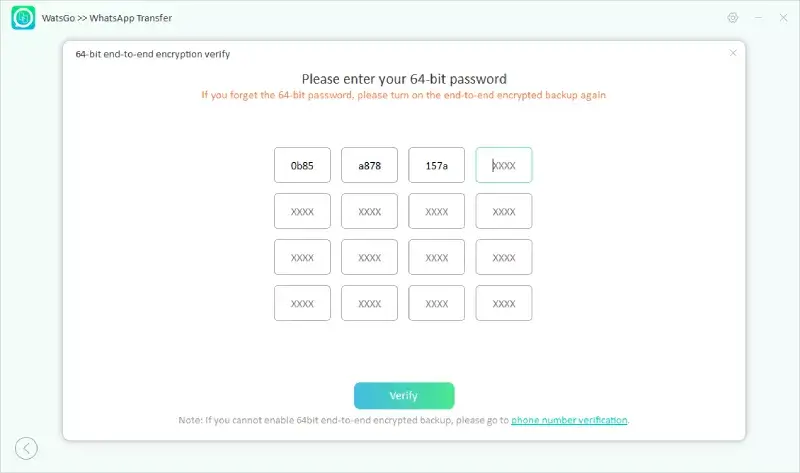 Note: If you are unable to verify the encrypted backup, you can turn to another patch to proceed. You can click the way under the Verify button to continue the transfer process.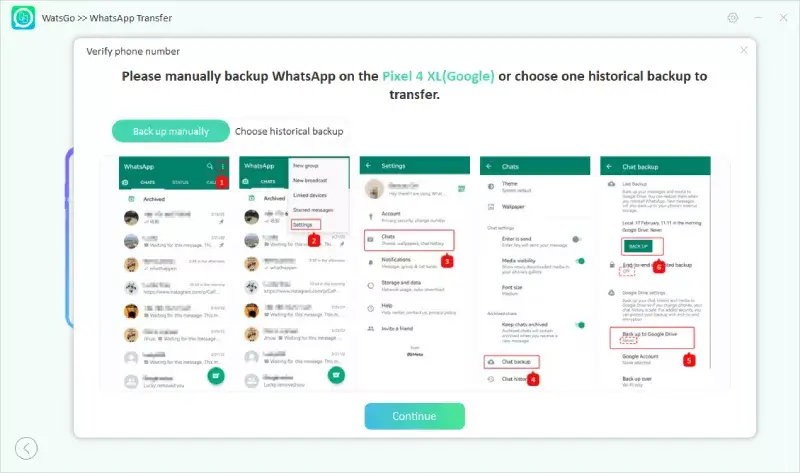 Now You have to backup WhatsApp manually and remember to turn off encrypted backup.
 Secondly, verify the phone number that you used to back up WhatsApp before.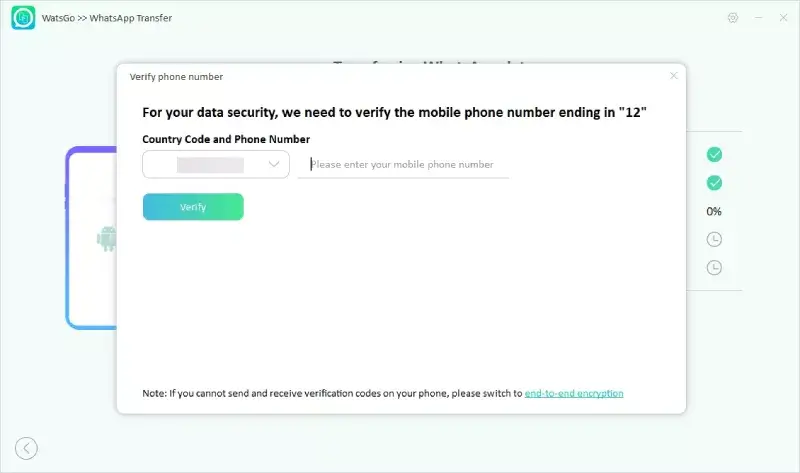 Step 4. Generate WhatsApp Backup That Can be Restored to iPhone.
Now, you are on the data generation step. Wait for a while, and the Android WhatsApp backup will be converted to the format that would be applied to the iPhone. Then the WhatsApp backup data will begin to be restored to the target device.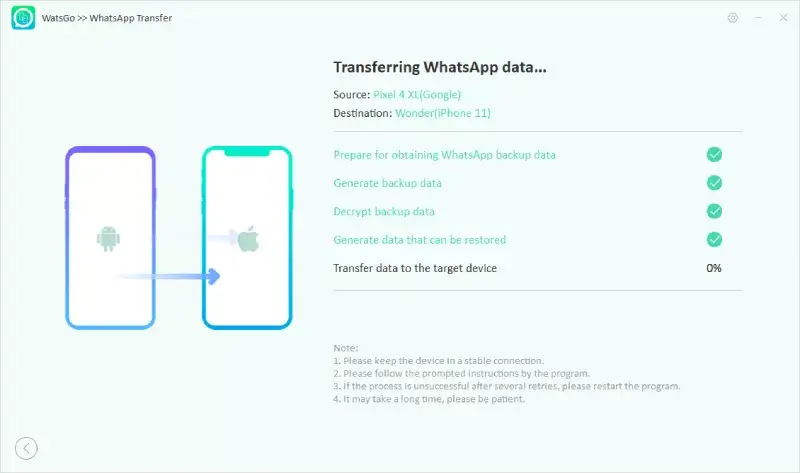 Step 5. WhatsApp Transferred Successfully.
At last, you can see the Tranferd Whatsapp successfully interface, which means WhatsApp has been transferred to iPhone. Now, your iPhone will be rebooted again, check if WhatsApp is transferred completely.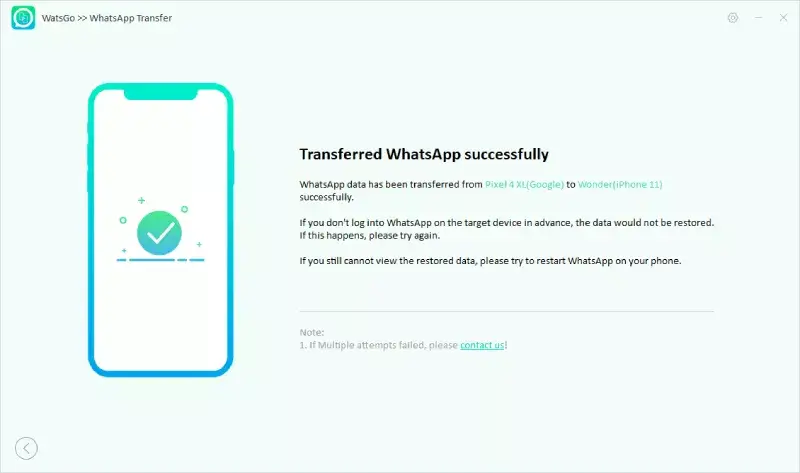 Part 2. Steps to Transfer WhatsApp from iPhone to Android.
If you just by chance bought a new Android phone and want to switch from an old iPhone, then in this part, you will learn how to transfer WhatsApp from Android to iPhone.
Step 1. Launch the tool WatsGo and Select WhatsApp Transfer.
The first important step is to install iToolab WatsGo from the link below after successfully launching it on the computer, then select "WhatsApp Transfer".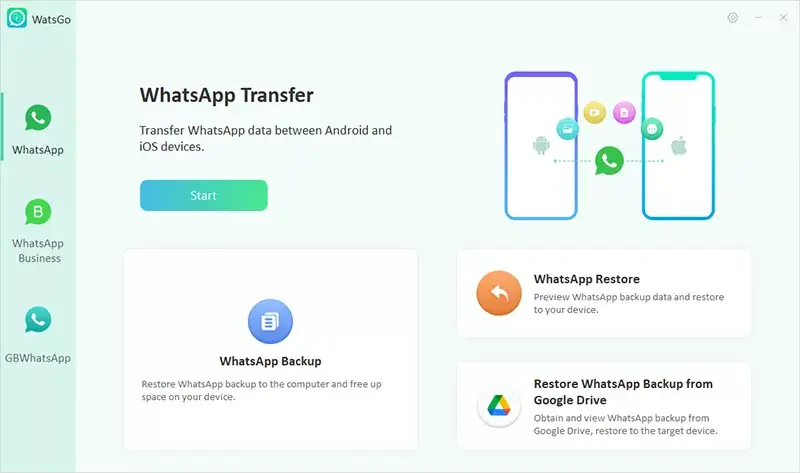 Step 2. Connect Your iPhone and Android.
Connect your iPhone and Android apart to the computer. If devices are not recognized successfully, click the connected but not recognized at the bottom of the interface to solve your issue.

Step 3. Backup and Generate WhatsApp Backup on Your iPhone.
Step 4. Transfer WhatsApp to the Target Device Successfully.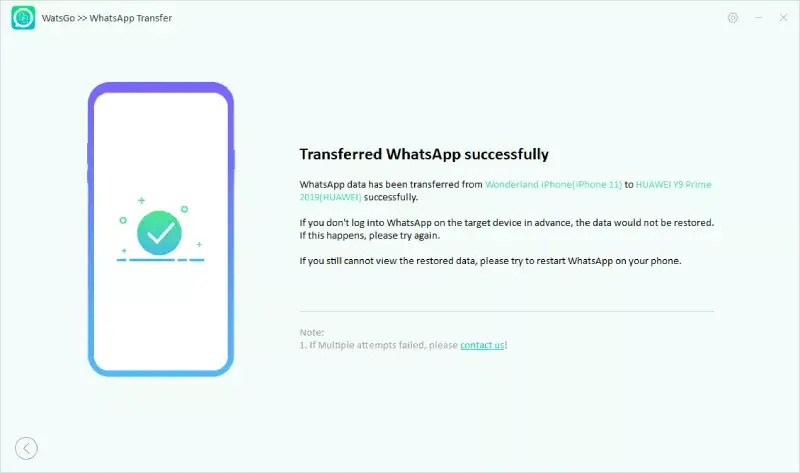 Other Alternatives of iToolab Wat's Go.
iCareFone Transfer: Like iToolab Wat's Go, We have an alternative iCareFone Transfer which is also useful in transferring data between Android and iPhone. With the help of this application, you can selectively transfer WhatsApp messages, photos, videos, etc. between Android and iOS in the easiest manner.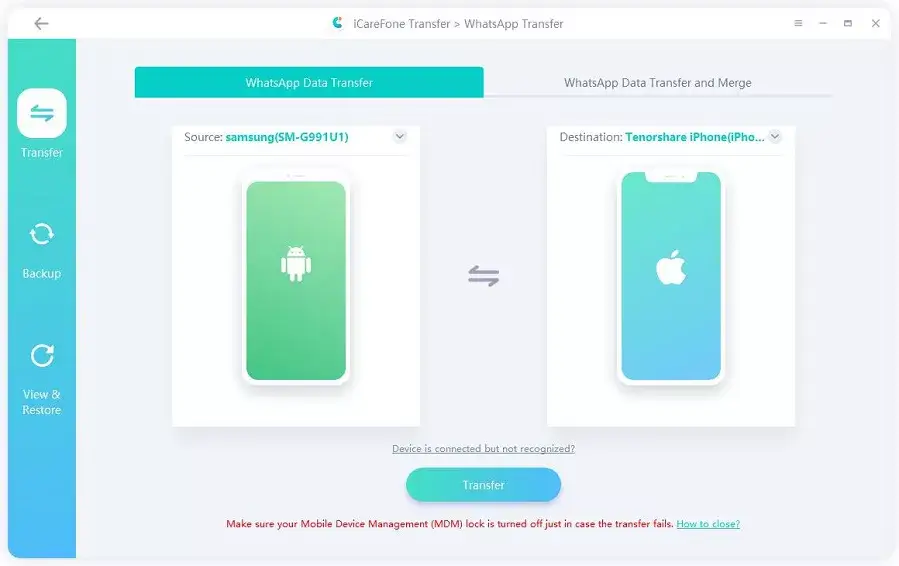 Move to iOS: Move to iOS is another option you can use for transferring Whatsapp data from Android to iPhone securely. In this option, you also have no need to worry about factory resetting, but this method is a little bit time-consuming and maybe it looks you little complicated.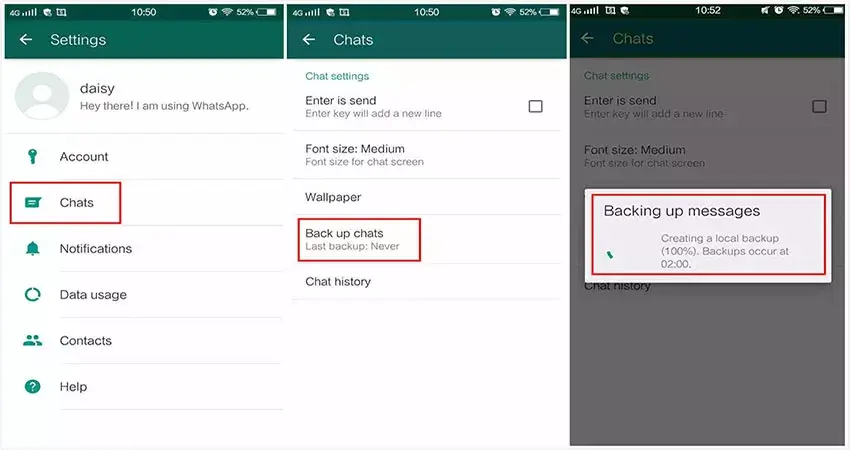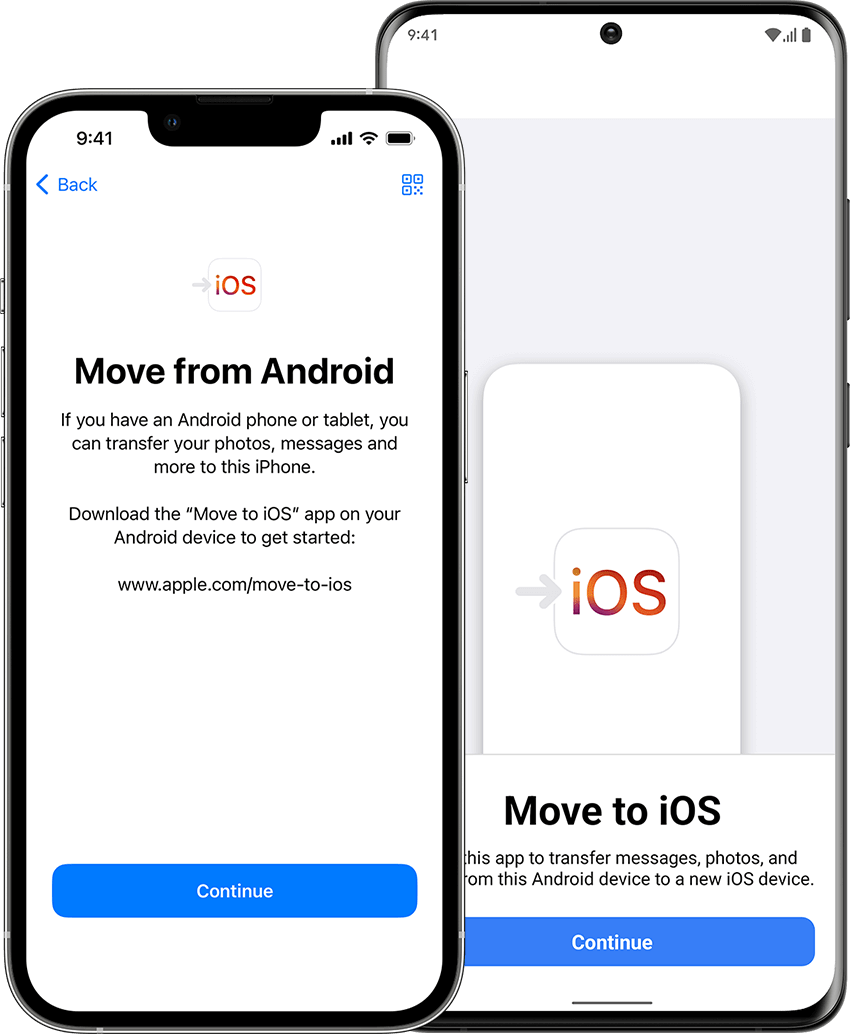 Using History Backup: At Last, We have a way to transfer WhatsApp from Android to iPhone using chat backup. As we all know when you reinstall WhatsApp on an Android device, there will be a message notifying you to restore from local backup. With this technique, you can also transfer your WhatsApp from Android to iPhone.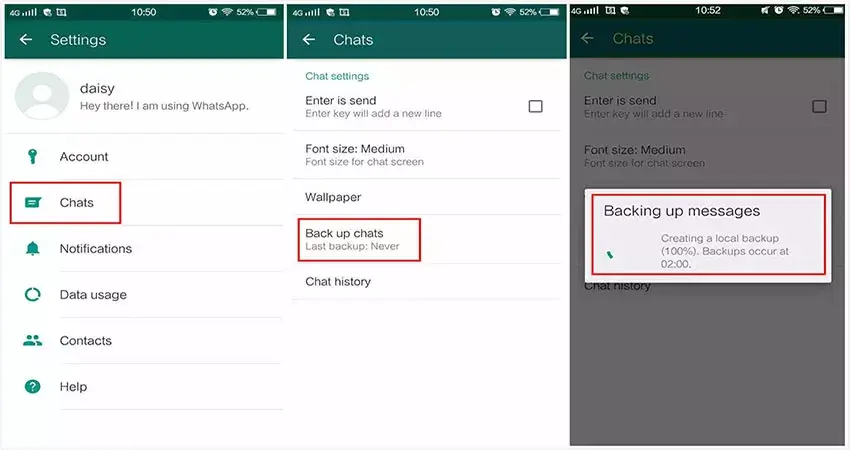 Conclusion: WhatsApp data and other useful data you need to transfer from Android to iPhone securely on your device. Transferring Data From One Device to Another device is a simple process with proper guidance. But, If you want to transfer WhatsApp chat history from iPhone to Android with one click, then this iToolab Wats Go is just the right one for you.