The free gaming chat service Discord is incredibly well-liked; in fact Discord has 140 million monthly active users. This is mostly due to how simple it is to use the app and to manage servers on Discord. Even if Discord excels at what it does, there is always room for improvement. Since not everyone employs Discord in the same manner. Discord gives you the option to add bots to a server so you may personalize it and add new features. To add bots to your Discord server, follow these instructions.
Let's quickly examine how to locate helpful Discord bots in before learning how to install bots to a server. There are a few methods to achieve this, but visiting the unofficial Discord bot list is the quickest and one I use most frequently. The most popular Discord bots are listed directly on the home page of our website, and you may choose to add them to your server if you'd like. The following part will teach you how to connect Discord bots to your server when you have discovered a bot (or several bots) that you wish to add.
For further resources on finding Discord bots for your servers, see the websites listed below:
Carbonitex
Top.gg
Github
Steps To Add A bot To Discord Server.
Many well-known, pre-made bots are available for you to add to your server. MEE6 is among the most liked. If you are the server's owner, you can give yourself administrator permissions by following these instructions.
1. Select Server Settings by clicking on the name of your server.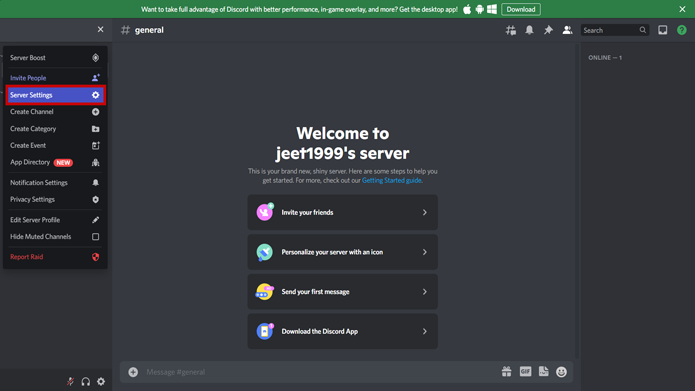 2. Select Roles from the menu, then click the Edit Button next to the role you want to give administrator access to.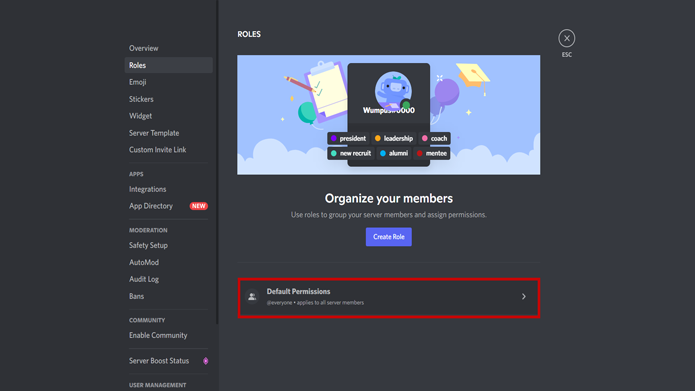 3. Select the heading "Permissions" and scroll to the bottom. When you arrive, activate the Administrator toggle.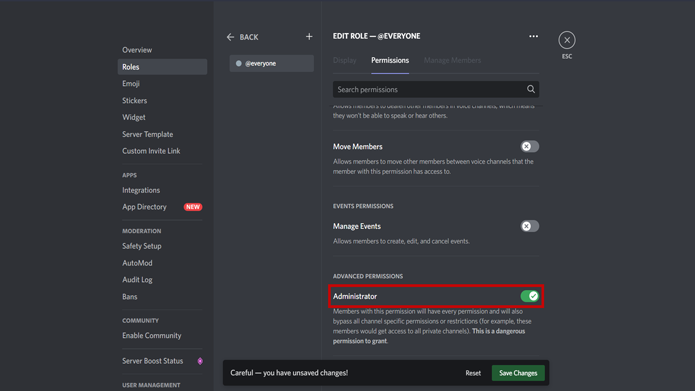 4. When completed, click save changes.
Also Check :- 10+ Best Bots For Discord
Download A Bot.
1. To download MEE6, go to this website.
2. Select the "Add to Discord" option.
3. To verify your account, enter your Discord login. Click Authorize if a pop-up asks for your consent to use your account.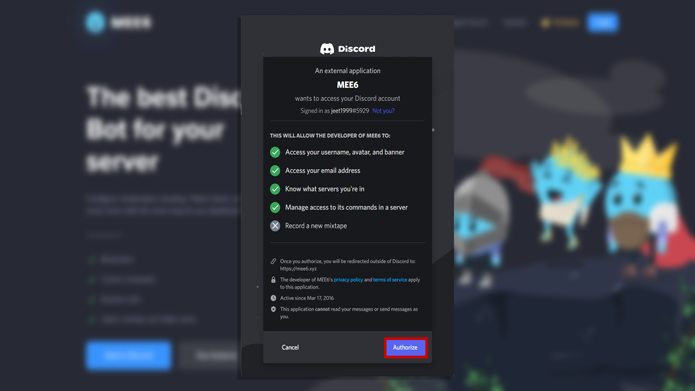 4. Next to the name of your server, click Setup.
5. In the pop-up box, choose your server and press Continue.
6. Choose whatever rights you want to provide this bot.
7. After scrolling down, select Authorize. Fill out the Captcha human verification if requested.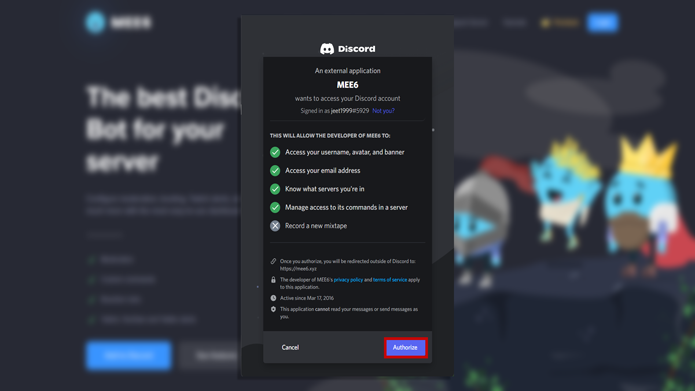 How To Configure MEE6 To Function As A Greeting Bot On Discord.
You are provided with options for the type of bot you can construct after approving MEE6.
Create A Greetings Bot.
We'll start by developing a bot that welcomes new users to your service.
1. Select Welcome from the menu.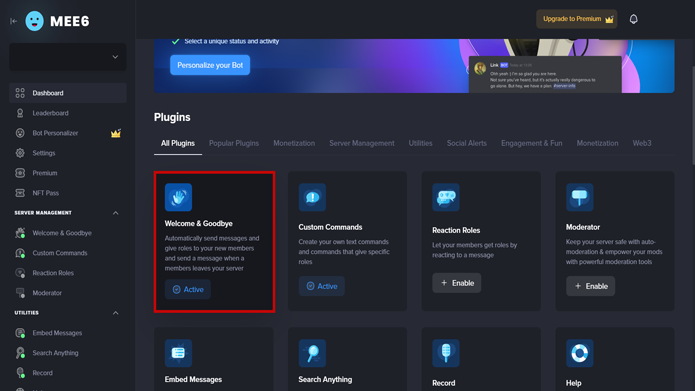 2. Choose the action you want the bot to take. Send a notification when a user joins the server is one of your choices. Send new users a private message, New users should be assigned a role, and the server should be notified when a user logs off.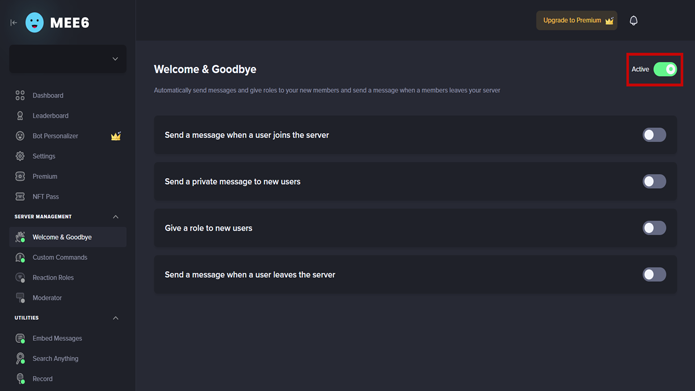 3. You may customize anything your bot says, including the text colour, font, and channel where it posts.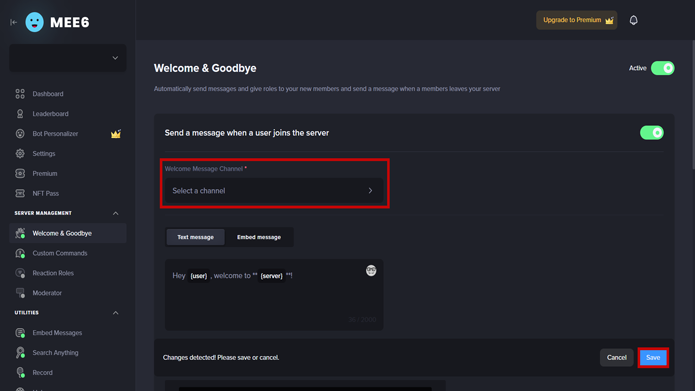 4. When completed, click save. If you wish to make modifications, come back to this.
Set-up As Moderating Bot.
To configure your moderator bot, go return to the plug-ins page on the MEE6 website. A moderator has the power to ban undesirable users from your server and control language.
1. Select the Moderator button.
2. To activate it, select Yes in the pop-up window.
3. Select the rules you want your bot to enforce by scrolling down to "Auto-moderator." You can choose to restrict offensive language, spoilers, and too many emojis.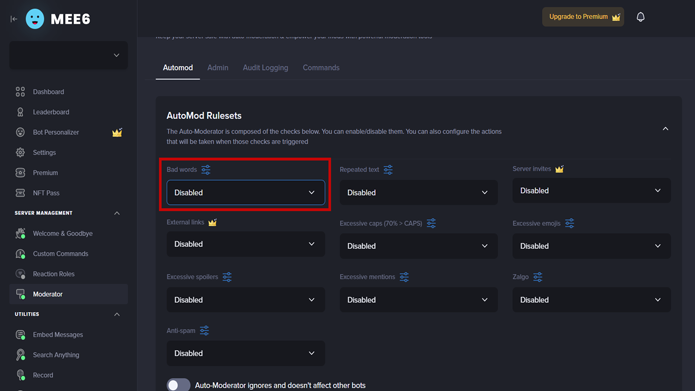 4. You may choose how the bot reprimands people when choosing what your bot will monitor. The message may be automatically erased, a warning message may be issued to the person who initiated the auto-moderation, or both actions may be taken.
5. Select Settings to change the bot's trigger threshold. The bot, for instance, can start acting when a particular amount of spoiler tags have been added to a post. The bot may be told certain channels to ignore.
6. Keep all alterations.
Widely Used Discord Bots.
There are many Discord bots available, and if you know programming, you can even create your own. A few reliable bots are listed below:
1. Hydrabot is a music playing bot (MEE6 also has music bot functionality).
2. Translator provides real-time translation of text chat messages.
3. Captcha bot provides a human verification prior to letting others view your full server. This can be helpful in cutting down spam and keeping your users safe.
4. Epic RPG is a bot that adds an entire role-playing game to Discord.
In conclusion, we hope you liked the information. Feel free to contact us. Since you now understand how to add bots to a Discord server, go ahead and improve it with fantastic bots that you find helpful.