Smartphones are widely used today because of their amazing features and affordable cost. Smartphones are rather preferred because of fast internet, high-quality camera, video calling, full touch support, high-speed processor and RAM, large storage, etc.
It has become easy to chat with friends via social networking sites and messengers apps like Facebook, WhatsApp, Line, and many more. All these messenger apps are available for free on the Google play store but some of them may be paid for.
Don't worry because you can download paid android apps free. Whatsapp messenger is still a popular and addicting app ever. Because of their latest features like calling, Chatting, File sharing, privacy options, etc.
Whatsapp messenger also reduces our cost of phone calling to our relatives and friends. With the help of Whatsapp, we can also share our images with others and receive these images. But these images are shown with our regular images in the gallery.
So these images confuse with our important images. Hence, If you want to hide WhatsApp images from the gallery, it is the only best solution. If you are also frustrated by these images while going to the gallery.
Then this article is really for you because in this article we are going to discuss how to restrict these images from appearing in the phone Gallery.
How To Hide Whatsapp Images From Gallery.
Steps For Android Phone Users.
Step 1. Launch the file manager app of your mobile. You can also install different file manager App on Your Android devices like ES file Explorer, total commander File manager App, etc.
Step 2. Find your WhatsApp media folder using the file manager. You can find it in Home >> SD card >> Whatsapp >> Media.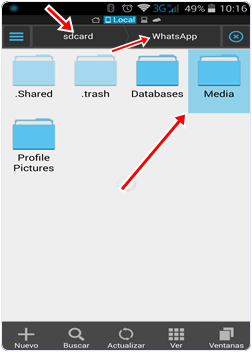 Step 3. Inside the Media folder, you will see a subfolder named WhatsApp images.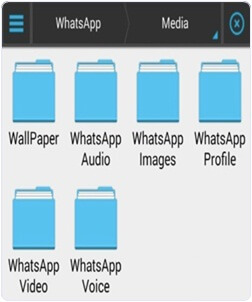 Step 4. Rename this folder to WhatsApp images.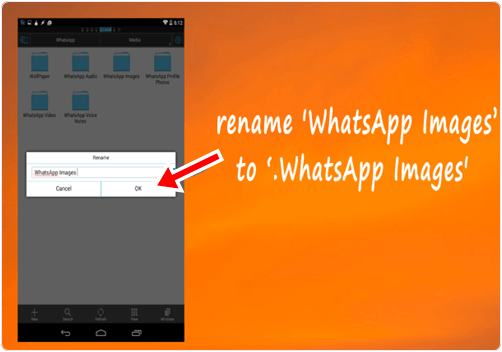 OR 
Alternative Way To Hide Whatsapp Images From Gallery.

Step 4. Alternatively, you can also create a .nomedia file inside this folder. You can create a new file by clicking on the Plus button and select the file option.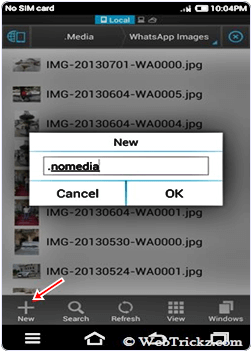 Step 5. After Step 4 you can open your Gallery and see your Whatsapp folder become invisible. If it is still visible then you have to clear the cache for Apps on your Android device. You can clear the cache by Go to setting >> App Manager or Apps >> clear cache. Don.t forget to turn off the hidden files option.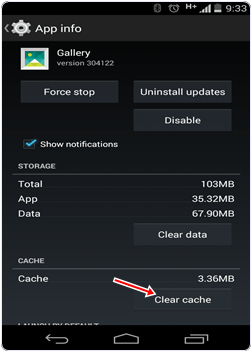 Note:- Android OS is based on the Linux kernel if we Add '. or period' in front of the folder or file name it will become completely invisible.
Steps To Hide Whatsapp Images From Gallery (iPhone Users).
If you are an iPhone user then it is so simple for you to restrict the Whatsapp images Appearing in the Gallery within few clicks.
Just go to you phone settings-> Privacy->Photos->Untick WhatsApp.
After following the above step you will not see your WhatsApp images in Gallery.

YouTubeTutorial On Hiding Whatsapp Media
So these are different methods to hide Whatsapp image from the gallery on android and iPhone easily. If you know any of the best ways for this must share them with us. We will update it soon.