It is no less than a dream come true to buy an iPhone. Once a user buys an iPhone, he expects he faces no problem as they are believed to be made of high-quality material. If one has enough money, he would not think a second time before buying an iPhone.
Most of the time, Apple users do not face any problems. But here is an issue which most of the users face, i.e., the iPhone stuck at the Apple logo. Suppose your first-ever iPhone suddenly restarts itself, and you think it may be OK.
But after some time, you observe that it is getting much longer than usual. And then fast breathing starts when you notice that your iPhone is stuck at the Apple logo, gets a blank black screen, and starts again, and all these things follow again.
You may find many websites out there with solutions to this problem as it is a common issue, but here we will tell you why you might be getting this problem and various solutions on How to Fix iPhone stuck on Apple Logo screen. Is it just a software glitch, or something serious has happened with your iPhone? Let's find out below.
Reasons For iPhone Stuck On Apple Logo.
iOS Updates.
When you update your iPhone using iTunes, it may restart, which is a normal thing while updating as iOs, but here is the thing that may cause the error. Once your iPhone restarts, it gets switched off, and your PC says the device has been unplugged.
When it starts again, your PC says a device has been plugged in, then your antivirus kicks in and says, I want to scan this device. Due to this, data transfer stops between iTunes and iPhone, which leads to corruption of iOS update.
Much of the time, a message on iPhone pops up and says to connect to iTunes for continually updating your iPhone. Other times you face the problem of your iPhone getting stuck at the Apple logo.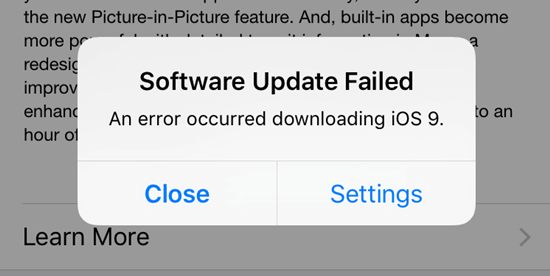 Jailbreaking.
Many of the time, it occurs when you try to jailbreak your iPhone without proper knowledge. As Apple opposes jailbreaking of your iPhone, you would not be able to get your iPhone repaired from Apple stores.
Before jailbreaking, the user has to take a backup of his file. When a user is restoring his data, it has every chance of getting your backed-up data corrupted.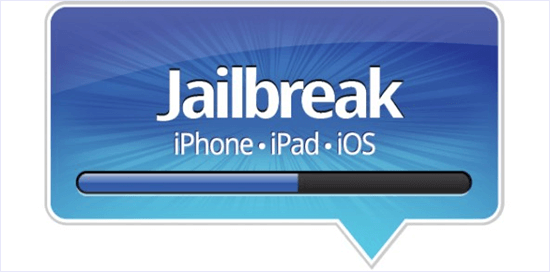 Security Issues.
Running an app from an unknown source and an untrusted developer sometimes becomes why getting your iOs corrupted, and you see the iPhone stuck on the Apple logo.
Following are 5 Methods To Fix iPhone Stuck On iPhone.
Method 1:-

Hard Reset.

This is the simplest method you can try. However, it doesn't work all of the time. In this method, you have to do as follows. Hold the Home and Power buttons together until you see the Apple icon disappear and appear again.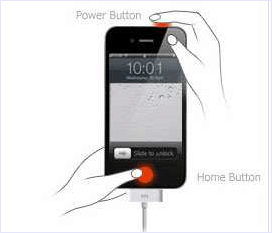 Method 2:-

By DFU mode.

DFU stands for Default Firmware Update. Putting your iPhone in this mode is yet another way to fix your iPhone stuck on Apple Logo. Follow the following steps to try this method.
Connect your iPhone to the computer via USB cable. Make sure iTunes is installed on that computer.
Now you need to press and hold the Power and Home button. After 10-15 seconds, release the Power button's hold but keep the Home button pressed. Keep the Home button pressed till iTunes pops up, saying that it has detected an iPhone in DFU mode.
This will reset and restore the firmware completely.
Note– There are high chances of your Data being lost in this process. So if you had taken a backup of your data, then you are safe. Otherwise, you have to suffer the loss.
Method 3:-

Resetting Your iPhone To Factory Data settings.

This is another method that can help fix iPhone stuck on the Apple logo but will delete all of your data. Following are the steps that you need to follow.
Make sure the latest version of iTunes is installed on your computer.
Be ready by inserting a USB cable into your iPhone.
Now press and hold the Home button; as soon as you press the Home button to insert another end of the USB cable into the USB port in the computer.

Now iTunes should automatically start and detect your iPhone, and your iPhone is kept at Recovery mode. This method will restore the iPhone to factory settings. You can Restore if you have backed up your data.
Method 4:-

Using Tenorshare ReiBoot.
Firstly download the software for Windows by clicking on Download Button.
For downloading the software for Mac, Click here.
 Open the software from the location where it is installed.
 Connect your iPhone to the computer.
 Click on Exit recovery mode.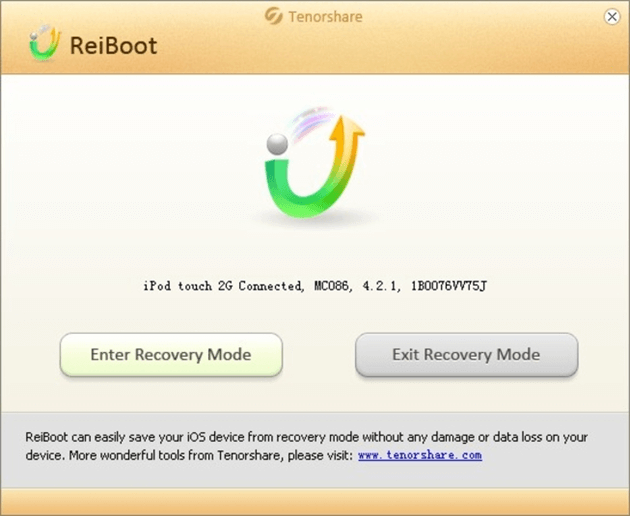 This method works most of the time by making your iPhone fully functional once again.
Method 5:-

Using the Switch-On Method.

In this method, firstly switch off your iPhone by holding the Home and Power button. Once the iPhone switches off, you can turn back the iPhone by simultaneously holding the power button and volume up button. When the iPhone reaches boots to the login screen, you can leave the power button. But make sure that you are still holding the volume up button.

This method might take a little time, but this will work mostly.

Hence, If all these methods fail to fix your iPhone stuck on the Apple logo, then it might be time to take your iPhone to the Apple store or to some other shop in case you tried to jailbreak the iPhone. Any of the above-written methods should work, and try them by inserting a USB cable in different USB ports if a port fails to detect your iPhone.

Let us know which one of the methods worked for you in the comments section below.