In today's busy life no one has time to spare for their own health and body. As a result we turn to be fat and unhealthy. No one has time to go to gym regularly and end up cursing ourselves for that unwanted body. It is a fact that our life is surrounded by futuristic gadgets and smart devices. To help us maintain our health many gadgets and apps have been developed. We already listed health apps for android. These gadgets have built in motion detector and GPS to detect the distance we ran, walked, cycled, swam, jogged etc.
There are also smart watches, fitness bands, fitness apps for our smart phones to help us getting back in health and shape. So, today we will discuss about fitness apps for android. All these applications are available for free of cost on Google Play Store. They house really efficient and simple exercises to get you back toned up. They have easy, simple and eye catchy user Interface.
List Of Best Fitness Apps For Android.
1. NIKE+ TRAINING CLUB.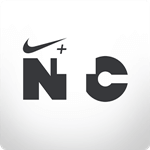 This personalized trainer app designed by Nike has over 100 different workout programs aiming different body parts and muscles. You can create your profile and connect with your friends and share your workout details. This app has a vocal training feature which notifies you about time remaining of your workout and how to do different moves. You only need internet connectivity when you need to download workout plans. There workout based programs are regularly updated.

2. Fitness & Bodybuilding.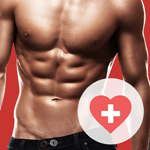 This app gives users choice to download workouts programs specifically for specific body parts by categorizing workouts programs in different body parts. It features text instructions with pictures for each exercise. It allows users to create customized workout plans and add photos. This is choice in all fitness apps for android. It features a Built-in timer and Built-in calendar that automatically marks your workout days. Database is updated regularly.

3. Runtastic Running & Fitness.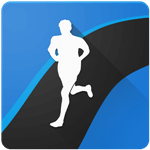 This app features Real Voice Coach that gives audio feedback. It allows users to track their progress in real-time maps with GPS. You can add your fitness band and smart watches with this app to help you give details of steps, heartbeat, and other motion. It features monthly stats to help you give view of your progress, steps, heartbeat. You can play music from app itself. Its dashboard shows users duration, distance, pace, speed, heart rate, calories burned of the session.


 4. Abs workout.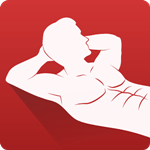 This application contains workout schedule to perform in 42 days. Daily ab workout contains 6 exercises to perform everyday to get perfect 6 pack. Using this app Forget about push ups, sit ups, pull ups, squats etc. No need to go to gym, you can do this 6 pack abs workout at home. Abs workout is good choice in all fitness apps for android. This app stores all the workout details.

5. 7 Minute Workout.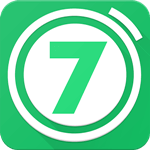 As the name suggests this app is a very handy, useful and efficient app. The 7 minute workout only consists 12 exercises to be done for 30 seconds, with 10 seconds breaks between each exercise. All you need just a chair and a wall, repeat 2-3 circuits according to your time. This must your first choice for office, or home.

Must Check:- Best Workout Apps For Android
6. Daily Workouts FREE.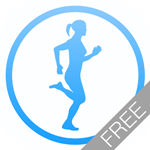 Daily Workouts FREE is a great 5 to 30 minute daily workout routine for men and women that steps you through some of the best exercises you can do in the comfort of your own home. It has all the exercises that target all major muscles helping you to get back in shape real quick. Just spend few minutes daily to get toned up body.

7. 30 Day Fit Challenges Workout.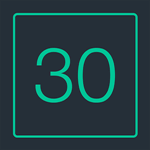 30 day fit challenges workout is amazing in all fitness apps for android. This app houses simple and easy exercises for 30 days. This app is suitable for both Men and Women. In total there are 24 challenges in the app broke up into Squat, Ab, Bodyweight Exercises and Push Up Challenges. The workouts listed in this android app increases intensity slowly and day 30 will test anyone. You can track your progress and share it on Social Media too.

8. Runkeeper.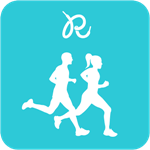 This application helps you to track your pace, measure workout distance, chart weight loss, crush training goals. You can calculate running pace, cycling speed, route distance, elevation and calorie burn for any fitness activity in high accuracy and real time. You can integrate this app with fitness bands. Runkeeper is option in the list of fitness apps for android. User can play music from app itself. You can track yourself in real time in map

9. S Health.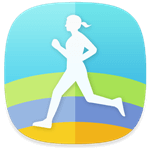 You can track your physical exercises and activities using various built-in sensor. You can enter details like age, sex, weight, food, caffeine and water intake. Track your weight on the go. User can check his blood pressure, heartbeat using third party devices. User can also enter the preffered environmental conditions such as humidity and temperature so that app notifies him about the environment conditions.

10. Pedometer.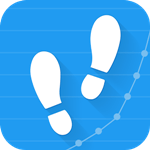 Pedometer records the number of steps you have walked and displays them again along with the number of calories that you have burned, distance, walking time and speed per hour. You can view a graph with the number of steps you have walked and all other information anytime. You can switch to various built-in themes for different look. For accurate results user needs to to enter age, gender, weight and step length accurately.

So these are best fitness apps for android, Which provide all stuff related to exercise and all to stay fit.