If you are an Engineering student then GATE (Graduation Aptitude Test for Engineering) must be one of the most important exams for you. While many instate demand GATE score for their Post-graduation entrance parameter, a lot of public sector jobs take GATE qualification as eligibility criteria. Like all most important exams GATE is also not very easy to crack. But, here's the good news, there are some really resourceful Android apps that will help you prepare for this exam. We have prepared today a list of top Android Apps for GATE Exam. As we already listed many aptitude apps for android. So all these type app provide us better information and easy way of learning. We don't need to carry hard copy of we can just sit anywhere and able to portable reading from our smart devices.
Best Android Apps For GATE Exam Preparation.
1. GATE Exam Prep.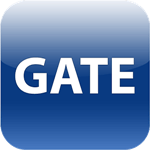 Developed by Minglebox, this app is undoubtedly the best app for GATE aspirants. The app provides you with awesome learning materials for Computer Engineering and Electrical Engineering. Not only that, the app provides quite useful resources on Engineering Maths and Analytical abilities. Though free to download from Google Store, the app offers in-app purchases for their highly resourceful reading materials. The best thing is the app offers you customize learning materials for diffract streams. You can download the app here.

2. GATE Solved Papers & Solutions.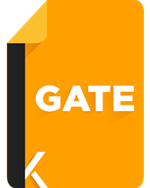 This app is developed by DigiBook Technologies. As the name suggests the app offers you solved papers for previous years for Mechanical Engineering (ME), Electronics and Communication Engineering (EC), Electrical Engineering (EE), Computer Science and Information Technology (CS), Civil Engineering (CE),Chemical Engineering(CH), Biotechnology (BT), Instrumentation Engineering (IN) and Mining Engineering (MN). Here you'll get solved papers for last 10 years of GATE examination. Not only that the app provides the brochures and syllabus for GATE 2016. Not only that, the app lets you practice Engineering Math and Analytical Abilities in it. So, download this ingenious app here.

3. GATE (Maths + Aptitude).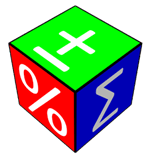 This app is developed by All Edu Apps. This app is quite useful for all GATE aspirants, as it lets you take online tests on various branches. With special attention towards Maths and General Aptitude, you can use this app to horn your skills. Once you take a test and submit it, you'll get the result for the same. But that's not all, the app lets you review your submitted paper, so that you can get a clear idea on what is your weak area or where you are being wrong. This can make a huge difference in your GATE preparations. You can download this app here.

4. GATE (ME & PI).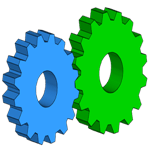 Again an app by All Edu Apps, this one is specialized for Mechanical Engineering and Production Engineering students. The best thing about this app is it works perfectly fine in offline mode too. You'll get 27 full test papers from 1994 to 2015 for Mechanical Engineering and 5 test papers from 2011 to 2015 for Production Engineering here. Here also you can take mock tests and save your scores to chart your progress. Not only exam preparation, the app provides information on Exams, upcoming job details and admission in various institutes too. You can download this app here.

5. Gate Made Easy.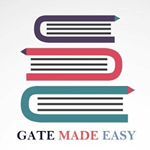 Developed by Rajesh Mangale and Rohit Wadke, this app is more or less one stop shop for all your GATE queries. You'll get learning materials on subjects such as Computer Science & Information Technology, Mechanical Engineering, Electrical Engineering, Electronics & Telecommunication and Analytical abilities. Not only learning materials, the app offers you stream-wise mock test papers that you can solve and practice. The notes provided by the app are quire comprehensive and easy to grasp. The super-smooth user interface makes it the trustworthy best friend of any Engineering graduate. You can download the app here.

6. Gate Civil Question Bank.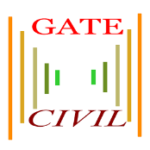 Gate Civil Question Bank is an excellent app for GATE preparation for civil engineering students. It is developed by an IITian Mr. Anees. It contains top questions along with their answers from 1997to 2016. The best feature of this app is that it has Statical Analysis as well as the questions can be listed sectionwise.
It contains all aspects of civil engineering and you can prioritze and plan your study for achieving your aim.

7. GATE Video Guide.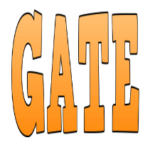 If you wanna learn and understand concepts while preparing for GATE exam, this is the app you need. GATE Video Guide contains a handful collection of videos for each concept. There are more than 250 concepts and each concept has around 9 to 10 videos for most accurate education. All these videos are hand picked frok YouTube and collected together so you have no problem in your preparation. This app is for computer science as well as electronics and communication but other streams are coming very soon.

8. GATE / ESE -2017 TEST SERIES.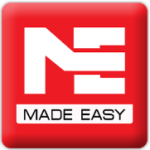 This app is brought to you by "Made Easy" which is a remarkable establishment for education for GATE, IES, and Public Sector Undertaking. Test series app offers online tests for all branches of engineering. It provides a platform for students to test their performance and the results are analysed on nation level. These tests inckude both basic and advanced levels. These papers are designed according to the latest revised syllabus for GATE exam.

9. GATE Virtual Calculator.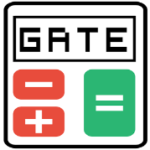 One thing to know is that physical calculators are not allowed in GATE exams. Students are provided with an on-screen virtual calculator during the online exam. What this app does is it creates the exact same copy of the virtual calculator on your smartphone. The app also has some tutorials that will help you use this app for better.

10. GATE 2017 by Career Lift.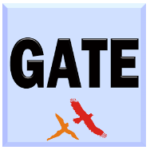 This Android app for GATE aspirants consits of mock test series with answers and explanations, FAQ's, helpful articles to score better and preparation tips, exam notification and much more. It covers ECE, CSE, IT, ME as well as CE streams for engineering so it is a must app for successful GATE preparation.

In conclusion, these are the top 10 Android apps for GATE exam preparation this year. So, take out your Android device now and get downloading!. Did we miss your favorite app here? Feel free to let us know in the comment box below.