We use computers in every field. May it be professional or personal work, we always find a use for computers in our life. Therefore, we are dependent on our computers to a great extent. Computers are highly efficient machines used in offices and the corporate sector.
People use personal computers to send emails, create documents, listen to music and watch videos, and much more. Hence, every computer has a lot of important files stored on it which are very vital for the user. Any user's nightmare is when they lose a file they wanted.
People accidentally delete files and folders and regret it later. So it's better to use backup software for PC. But People constantly look for ways to recover deleted files when they don't have any backup.
So if you want to recover deleted files from the recycle bin, worry no more. We have the perfect guide for you with a complete solution for how to recover deleted files from the recycle bin. Below we have mentioned everything that you need to know.
How To Recover Deleted Files From Recycle Bin.
What Is Recycle Bin?
Recycle bin is a feature of Windows OS that is a lifesaver for all the users. It is temporary storage where all the files deleted by the user are stored as they are not permanently erased from the system. In Windows, you can access it by a straightforward method. There is a Dustin icon found on the desktop. Double-clicking on this icon opens the recycle bin directory.
Steps To Recover Deleted Files From Recycle Bin.
Recovering Deleted Files from the recycle bin is a straightforward process. Here are the steps to recover deleted files from the recycle bin :
Step 1. Go to the desktop screen on your Windows PC.
Step 2. Double click on the Bin icon to access the Recycle Bin directory.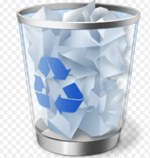 Step 3. From the list of deleted files find the file that you want to recover. You can also use the search, and sort features like you would normally do in Windows Explorer to locate your file.
Step 4. After you have found your file, right-click on it and click on "Restore".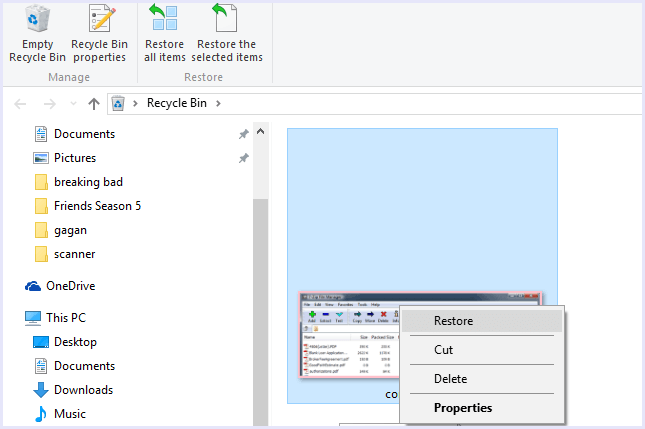 Now your file will be recovered from to recycle bin. You can now access it normally from its original location.
Checkout:- Data Recovery Software For PC
Recover Files Deleted From Recycle Bin.
The most critical problems arise when you want to recover a deleted file from the recycle bin. Still, you have either emptied the recycle bin or permanently deleted the file by accident. We do not have a built-in way to recover such files but do not worry as there is definite work to this problem, and you can get your files back by following this simple procedure.
Here are the steps to recover permanently deleted files from the recycle bin :
Step 1. Download, install, and run the program on your computer from the Download Link.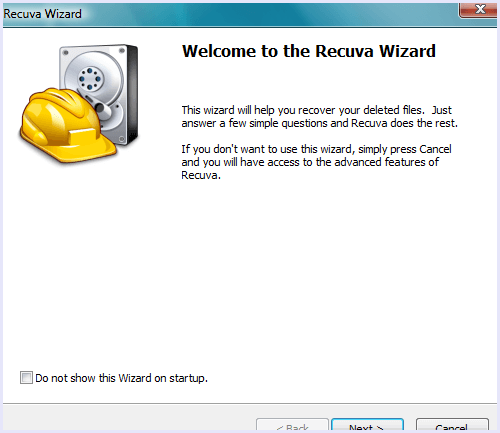 Step 2. Check any one of the given options to specify the type of file you are trying to recover.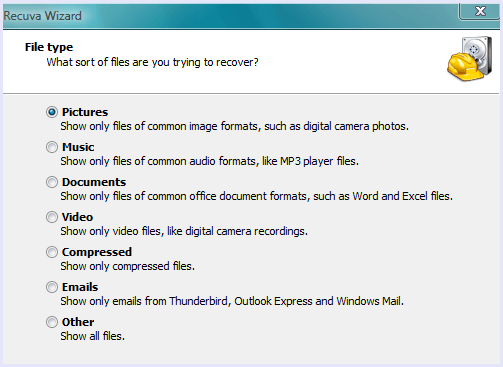 Step 3. Select the location where you want to retrieve the files from.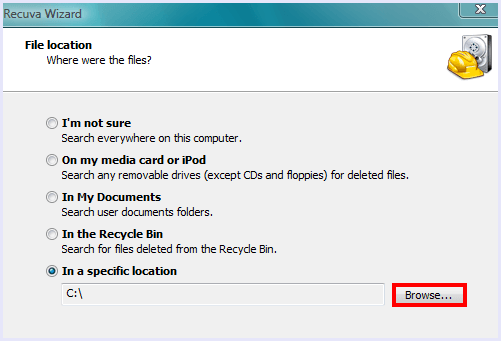 Step 4. In the next screen, click the "Start" button. Don't select the deep scan option until you fail on your first attempt to recover the file as it is very time-consuming.
Step 5. To retrieve the file, check the box next to the file name in the scan results and click on the "Recover" button.
In conclusion, we hope the above guide about how to recover deleted files from the recycle bin on windows helps you in case you are in trouble and need any help, feel free to contact us.