Today, the computer is rather used in every field like in Banking, Business, Education, Entertainment, etc. Computer reduces human efforts and also workload. Computer data is stored in a Hard drive which is hence processed in RAM.
But for transferring data from one device to another we use USB devices like memory Card or Pendrive is used to store and transfer data. As normally SD cards are used to store data in mobiles and can also be used as Pendrive using card readers.
USB drives are portable devices and allow them to expand the storage capacity of devices. USB devices can also be used for different tasks like making bootable USB Pendrive. In some cases, we accidentally lose our valuable data by formatting the Pendrive or memory card mistakenly.
Due to virus programs, we lose our data. You can also apply a password on Pendrive from others. If you do not have the backup of your data and you don't know how to recover our valuable data then do not worry because in this article we will discuss the best possible method to recover deleted files from Pendrive and SD cards.
How To Recover Deleted Files From Pendrive & Memory Card.
1. Stellar Phoenix.
Step 1. Download Stellar Phoenix data recovery tool and install it.
Step 2. Choose the drive recovery option if you want to recover the drive.
Step 3. Then select the drive from the given list that you want to recover.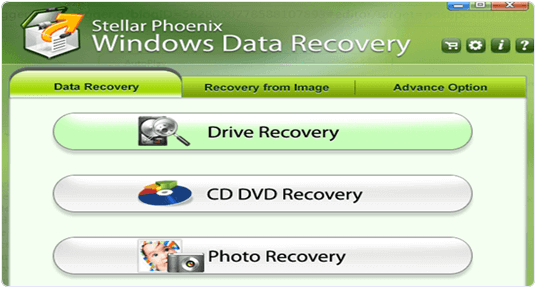 Step 4. After selecting the drive you have to choose delete recovery if you want to recover deleted files.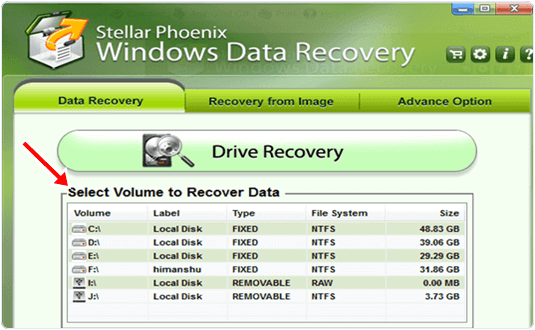 Step 5. Select the advance option if you want to recover a formatted drive. Then, select the drive and press the scan button.
Step 6. After scanning it will give you a list of deleted files.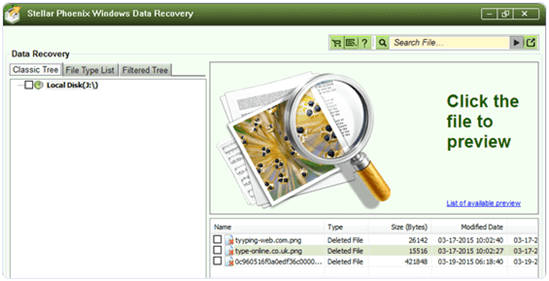 Step 7. Tick the files you want to recover and press the recover button.
Step 8. It will save your deleted files in the recovery folder.
2. Ease-US Data Recovery Software.
Step 1. Download and install Ease-US data recovery.
Step 2. Then, double click the icon and launch Ease-US data recovery Wizard.
Step 3. Select the types of files you want to recover. Press Next Button.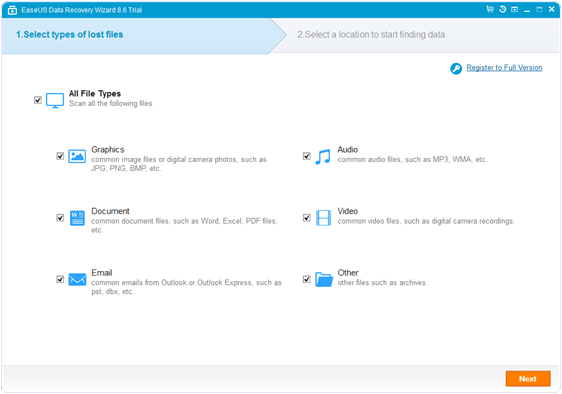 Step 4. Select the disk you want to recover and Then press the Scan button.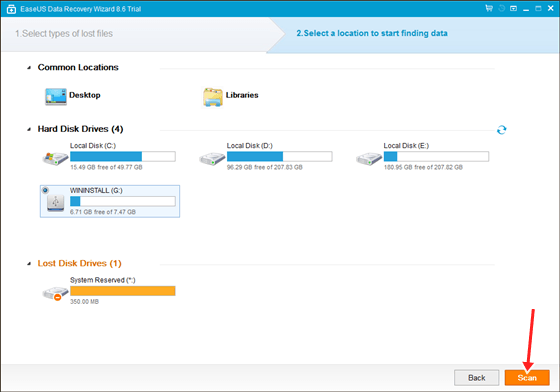 Step 5. If you lost your partition, select Lost Disk Drive and Scan to continue the recovery process.
Step 6. After Scan you can see the list of deleted files and select those you want to recover.
Step 7. Then click the Recover button to get the files back.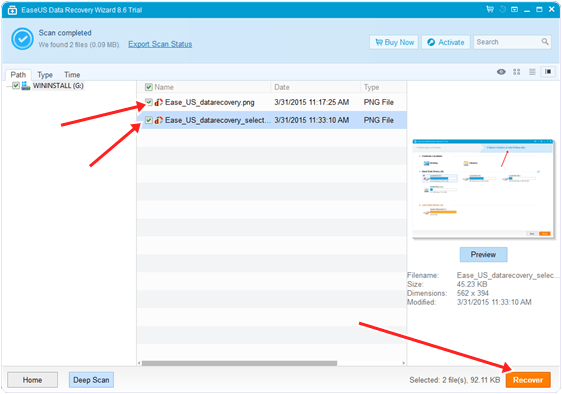 YouTube Video Tutorial
Hence, we hope this guide will be helpful to you and your friends. Please do not forget to share this article with your friends over social media.