Driver Booster is an essential utility specifically created to keep all drivers up to date on Windows operating systems. Outdated drivers can significantly impact PC performance and, in more severe cases, lead to system crashes. Developed by IObit, Driver Booster offers a convenient one-click solution to efficiently and securely update outdated drivers, install missing drivers, and rectify incorrect driver installations. In addition to its driver updating capabilities, Driver Booster also provides a range of powerful tools aimed at enhancing system compatibility and stability.
What Makes Driver Booster Stand Out From The Crowd Of Driver Update Tools?
Stay Updated With The Latest Windows Innovations.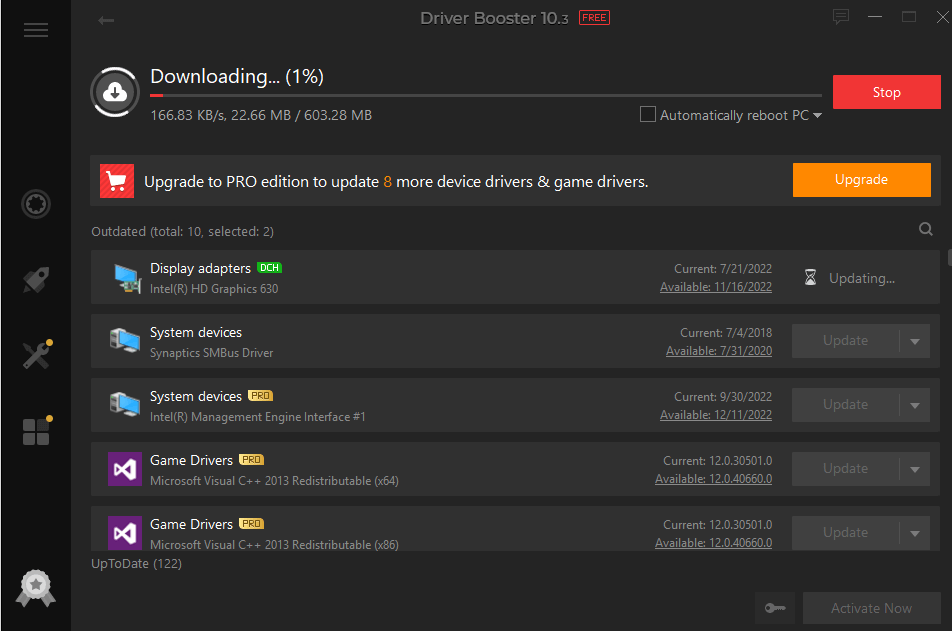 If you have recently acquired a new PC or laptop, or if you are planning to upgrade your system to the latest version of Windows, you might be concerned about ensuring smooth and problem-free performance. In such cases, you can rely on Driver Booster by IObit. IObit consistently ensures that Driver Booster remains fully compatible with the most up-to-date version of Windows, allowing users to enjoy a stable operating system on their PCs or laptops. With Driver Booster, you can have peace of mind knowing that your system will run smoothly and efficiently.
Extensive Driver Database (Over 8.5 Million+)
Concerned about system and security issues during driver updates? Driver Booster offers an extensive collection of driver updates while guaranteeing that all provided drivers originate from official websites or Windows, and have undergone rigorous testing to meet WHQL and strict IObit Review Rules.
Seamless Automatic Scanning and Updating  
Uncertain about when to perform driver scans or updates? Driver Booster offers a convenient scheduler that allows you to set fixed scanning frequencies or automatic scans during each Windows startup. By simply checking the "Automatically update drivers while the system is idle" option, you can save valuable time and effort. This feature liberates you from manually checking driver statuses and individually updating them, providing a hassle-free experience.
Efficient and User-friendly Tools for Enhanced Performance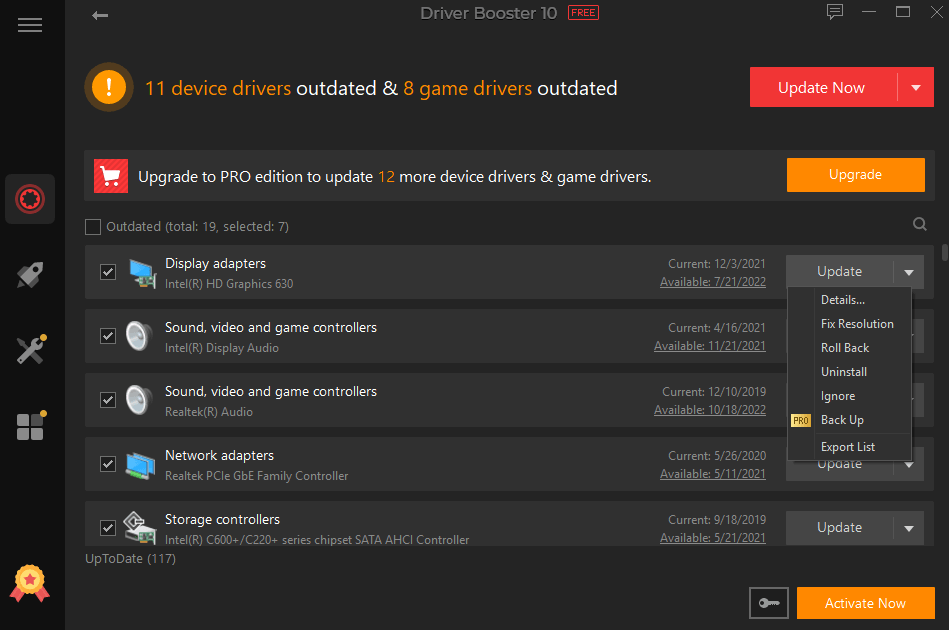 Have you experienced frustrating issues such as no sound, poor resolution, or internet connectivity problems? Driver Booster, powered by IObit's advanced technology, offers a range of foolproof tools like Fix No Sound, Fix Network Failure, Fix Bad Resolution, Fix Device Error, and more. These remarkable tools represent one of the standout accomplishments of Driver Booster. With their assistance, resolving common PC setbacks becomes as effortless as child's play.
Powerful Backup & Restore Capabilities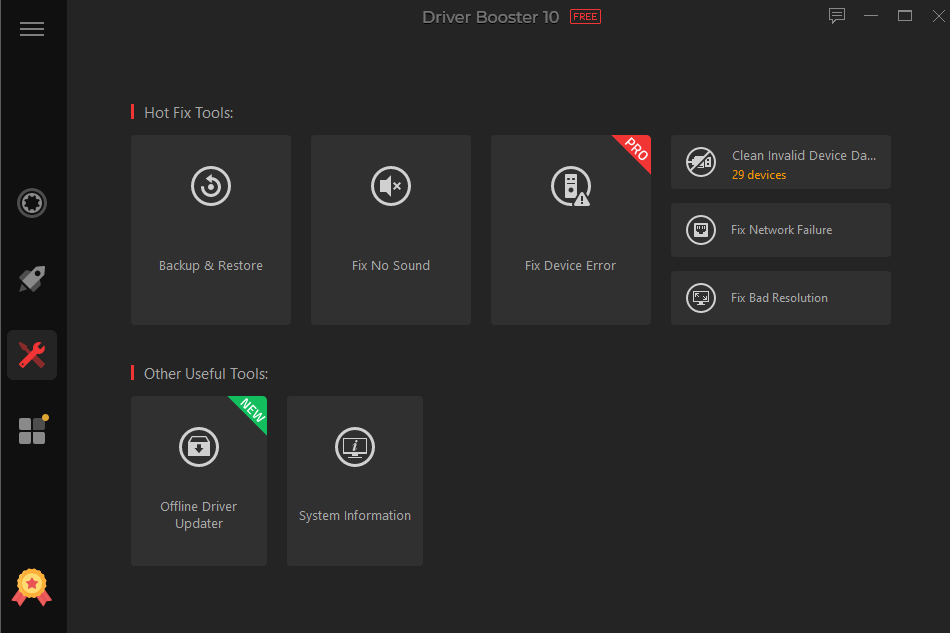 What if you encounter issues during driver updates? It's well known that no one can guarantee a problem-free driver update. However, Driver Booster offers powerful measures to mitigate any unexpected troubles that may arise. These include the ability to back up drivers and create system restore points. With these robust strategies in place, you have the flexibility to reverse a driver update or restore your system to resolve any problems that may occur after the update process.
Offline Driver Update Utility for Enhanced Convenience
Are you left puzzled when your computer loses its internet connection? Driver Booster comes to the rescue by providing solutions to fix network problems caused by drivers. Moreover, it offers an Offline Driver Updater specifically designed for computers without an internet connection, making it particularly useful for newly installed Windows computers. With these features, you can swiftly address network issues and ensure a seamless online experience.
Unleash the Ultimate Gaming Adventure
Looking to elevate your gaming experience to new heights? Driver Booster has you covered. Not only does it provide essential game drivers, but it also introduces Game Boost, a feature that optimizes PC performance specifically for gaming purposes. With Driver Booster's comprehensive gaming enhancements, you can enjoy smoother gameplay and maximize your gaming potential.
Conclusion
When it comes to driver update tools, Driver Booster stands as the ultimate choice, regardless of whether you seek to enhance PC performance or elevate your gaming experience. With its unmatched capabilities, Driver Booster emerges as the go-to solution for all your driver update needs, ensuring optimal system performance and delivering an exceptional gaming environment.