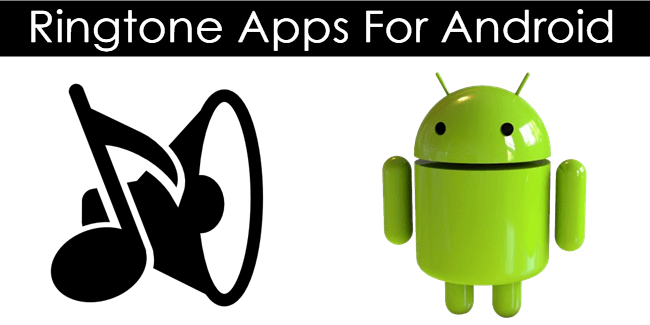 Every one knows what a ringtone is. Ringtones have always been the most personalized feature of mobile phones. There are also cool Ringtone Apps for android that will let you set the ringtone for just the right occasion – business, romance, horror, office, nature and more. You can use a ringtone app to cut the best part of your favorite song to use as a ringtone. You can use an app to download ringtones, notification tones, and alarm tones available for free download online. Use any of the app to add your favorite tunes as ringtones for android phone or grab some soundtrack to assign with your favorite contacts. There are many Android apps available which offer thousands of tracks and sounds in many categories.
List Of Best Ringtone Apps For Android.
1. Zedge.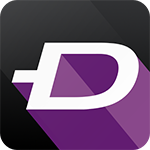 Zedge is one of the most visited and aged online services that offers free contents to personalize mobile devices. The Zedge Android app will provide you thousands of custom ringtone. From theme music to electro sounds, pop, rock, jazz and much more categorize selections are available. In addition to offering free ringtones for android, Zedge also provides HD wallpapers, live wallpaper apps. The app also allows assigning a ringtone directly from the app's downloaded files section. Download Zedge by clicking on download button below.

2. Cellsea.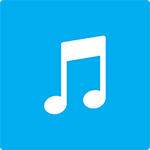 Just like Zedge, Cellsea also has multiple functions and can assist you in its own different ways. You can customize your ringtone and as well work with wallpapers. The best thing about this ringtone app is the fact that it supports a multiple range of audio files. Therefore makes it all the more easier to work with them. The formats available are MP3, WAV, AMR, 3GPP, AAC and MP4. Download Cellsea by clicking on download button below.

3. MTP Ringtones And Wallpapers.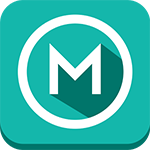 As the name suggests. MTP app does not only provide ringtones. It also provides free wallpapers. MTP Ringtones and Wallpapers is a good alternative to Zedge. It has a decent interface. This is quite much an app like the Zedge. The features for this app include the likes of setting ringtones, alarms, notification tones and of course wallpapers. The collection is great and searching for the likes of your choice is pretty easy in here. It is one of the best among other ringtone apps for android. Download MTP Ringtones and wallpapers  by clicking on download button below.

4. MP3 Cutter And Ringtone Maker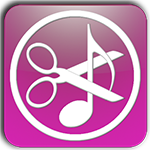 Next up on the list of best free ringtone apps for android is MP3 Cutter and Ringtone Maker. Set your custom ringtone using this app. This is essentially a music editor app that creates ringtones, alarms and notifications from your favorite MP3, WAV, MP4/AAC, 3GPP and AMR audio formats. You can now create your own MP3 ringtones in just a few steps. You can also record your own audio and set the best part of it as your ringtone. Download MP3 Cutter and Ringtone Maker app by clicking on download button below.

5. Audiko.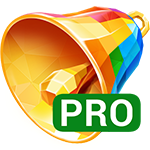 Audiko is yet another free ringtone app. Download Audiko to get some fantastic tones, notification sounds, and alarm tones. Ringtones are available in many genres such as pop, party, hip-hop, classic, rock, rap, etc. Apart from downloading ringtones users can also use the app to create ringtones from the existing music files in the library. Download Audiko by clicking on download button below.

Also Check:- Best Wallpaper Apps For Android
6. RingDroid.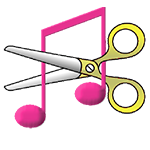 RingDroid is without doubt one of the best in all ringtone apps for android. It is an open source ringtone app which lets you cut down songs and also make your own ringtones. RingDroid is pretty much like most of the apps form this list. It is a free ringtone app with minor bugs. It does not contain ads. This app lets you create your own personal ringtones, alarms, and notifications from your favorite song files. Download RingDroid by clicking on download button below.

7. Mobile9.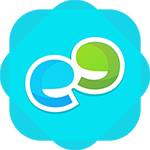 The official Android app for popular mobile content provider website mobile9.com where you can get millions of free, high-quality ringtones. Users can play the demo before downloading a ringtone on the device. User can share his favorite ringtones with friends and family on the social networks. You will also find thousands of beautiful themes, wallpapers, ebooks, apps, live wallpapers, etc. The app asks you to chose the model of your smartphone to show content optimized for that particular device. Download Moie9 app by clicking on download button below.

8. Ringtones & Wallpapers For Me.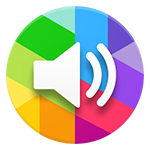 The developer of "Ringtones & Wallpapers for Me" promised to serve lots of ringtones for all moods and tastes. The ringtones are well organized into categories so users can find the desired sound conveniently. New and unique sounds are regularly updated so you will not bore with the same old ringer. The app also let you download high-quality images to use as wallpaper. The "Dynamic Wallpapers" option allows to changes backgrounds automatically at your choice of interval. Download the app by clicking on download button below.

9. Zen Ringtones.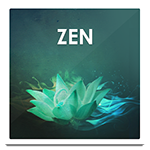 Zen ringtones is definitely the best free ringtone app offering zen collection. With a wonderful selection of serene, calm and peaceful music, this app is sure to soothe your mind and help your relax. With a simple user interface, this app is definitely a must-have for all zen lovers. Includes no. of ringtones that you can set as ringtone, notification, alarm and assign to contacts. Download the app by clicking on download button below.

10. Ringtone Maker.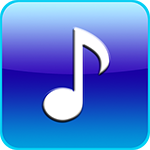 This one's similar to MP3 Cutter and Ringtone Maker but comes with its own unique set of features. Besides letting you create ringtones from WAV, AAC/MP4, 3GPP, AMR formats. You can also copy, cut and paste. Preview the ringtones and assign for a particular contact. Fade in/Fade out options for mp3. You can also view a waveform representation of audio file. This app also offers the feature to sort by tracks, albums, artists just like a typical music app. Download the app by clicking on download button below. 

So there were the best Ringtone apps for android. Do let us know if we missed any in the comments section below.