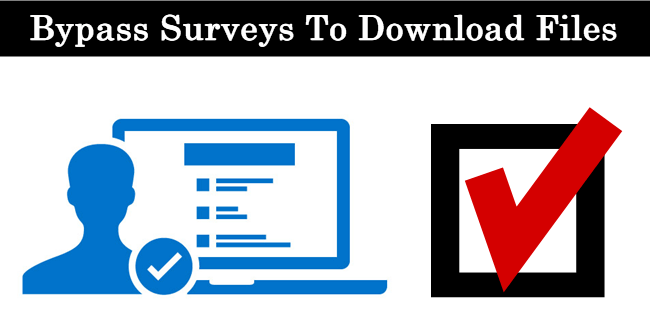 Ever happened when you try to download a file, watch an online movie but an Online Survey popped up in the way and ruined all your time by convincing you to complete a survey. And after you complete a survey you find nothing and you end up cursing that website for wasting your time. Came here to find How to Bypass Surveys To Download Files? Do not worry, we have solution for you guys. Online surveys are a method for websites to earn money. Haven't you noticed that it is rare when you find thing you need even after completing the survey?
Online Surveys can include delicious and mouth watering offers for a latest Smartphone, Coupons worth hundreds and thousands for a MNC's, etc. They ask you to enter your personal details like E-mail, Phone no., etc and what you receive their is Spam. There are many methods and solutions out there but the ones we are going to list below will work for sure and will definitely work for you on How to Bypass Surveys To Download Files. Just read the solutions below to help yourself out and download the file or watch the movie you have been dying for.
How To Bypass Surveys To Download Files.
Method 1:-

Using a Survey Removal Bookmarklet.


Install the XJZ Survey Remover bookmarklet. This is a bookmarkable link that you can place in your bookmark bar. When you visit a site with a survey, you can click the bookmark to attempt to remove the survey. Follow the steps below to try this method.
Find XJZ bookmarklet on the developer's website. It is available for free. You can open the website by clicking here.
When you have opened the developer's website, click on star on right side of address bar in most of the browsers to bring and save the link to your Bookmark Bar.
Whenever you visit a website with an Online survey, click on XJZ Survey Remover bookmark which you have saved earlier. Now you will see that website will reorganize, and will show you the content for which you came to that website.
Note– This method will only work if the website really had content. This method will not help you if that website had no content and was just aiming to waste your time. It also would not help you if Online Survey is compulsory to be completed if you want to reach the desired content.
4. You can also install XJZ Survey Remover extension or ad-on your browser to help you Bypass an online survey.
Method 2:-

Use Fake Information To Bypass Surveys To Unloc Content.

Following is one more method to help you to Bypass an Online Survey. Using this method you do have to pass through the Online Survey, but you would not have to enter your personal details. This method is useful if it is compulsory to complete the Online Survey. Follow the following steps to help you to Bypass an Online Survey.
Firstly find an Fake information generator, which you can easily find by Googling. It will generate fake Name, Gender, Address, Phone no., Occupation and many more details that an online survey needs to be filled.
Gather all the information from that website and fill it where the Online survey demands.
You can create an E-mail from any website that offers free E-mail service.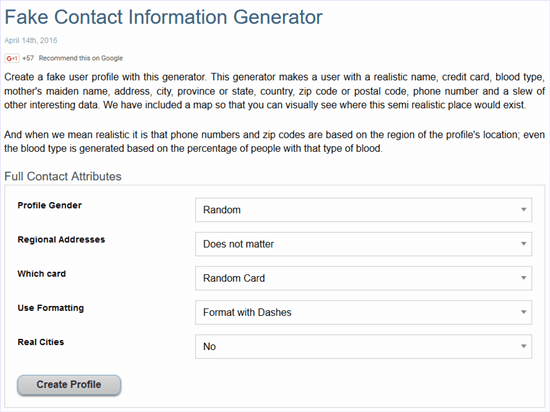 Fill all the information in Online survey and you are good to go. This method will still not work if that particular website does not have any content in it.
Method 3:-

Bypass Surveys Using Browser Extensions
Now-a-days browsers are equipped with much more stuff then you need. But it comes to help in situation like this. To  Bypass an Online Survey to Download Files you can now add extensions or add-ons in your browser.
Add-Ons for Mozilla Firefox users to Bypass Surveys.
Mozilla Firefox users download add-ons to help you bypass online surveys.

Note:- This method may not work for all websites as it depends on website.
Method 4:-

Bypass Online Surveys By Disabling JavaScript.
Yes! Surveys can be unlocked easily by disabling JavaScript of your browser. You can easily disable JavaScript by going into your browser setting.
How To Disable JavaScript In Firefox.
Open your Firefox browser
In the address bar, type about:config and press enter.
Click on "I'll be careful, I promise!" on the next dialogue that comes up.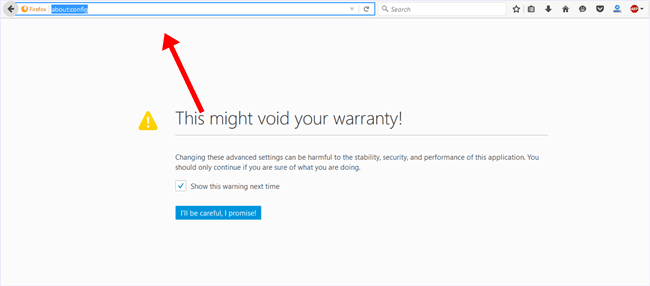 Find the preference named javascript.enabled. To easily find the option, type the word "javascript" in the search bar.

 Right-click on javascript.enabled and select "Toggle." The status should change to "user set" and the preference should become emboldened.

Close the about:config tab.
After bypassing reactivate JavaScript for smooth browsing.
How To Disable JavaScript In Chrome.
Click on Show advanced settings.
Click on Settings option.
Open Google Chrome web browser.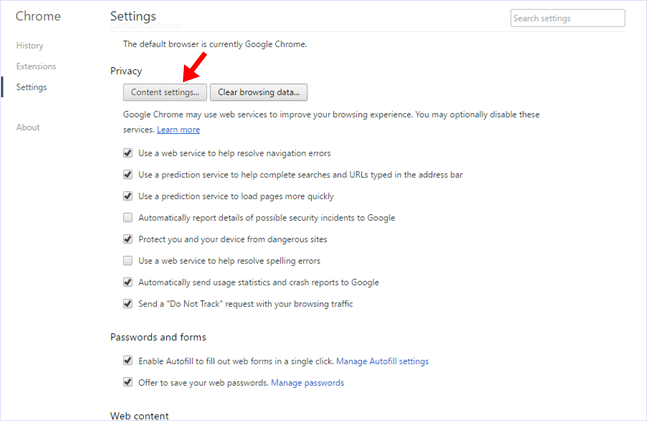 Click on Content settings.
Click on Do not allow any site to use JavaScript.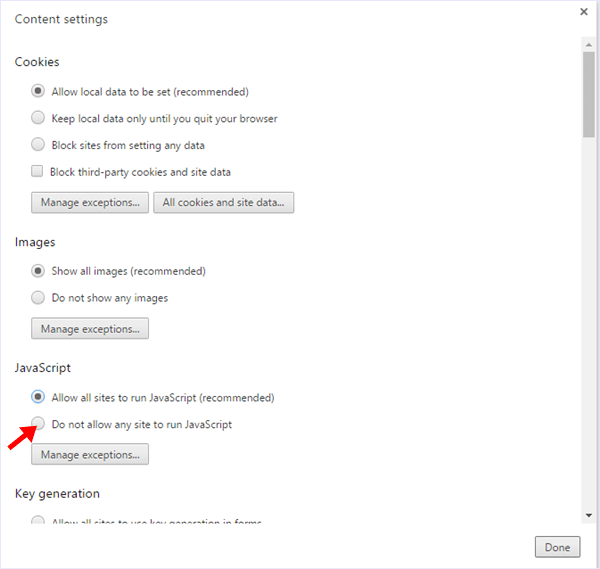 After bypassing reactivate JavaScript again for smooth browsing on other websites
We hope you have successfully bypass surveys to download files or unlock content you wished for using methods listed above. If you were not successful in doing so then we suggest you to continue searching for desired file and find a website that does not have an Online survey.