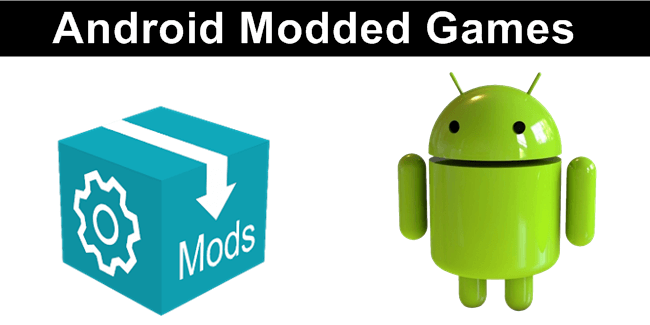 Android is the OS for mobile devices. Our important gadgets like smartphones, tablets, smartwatches, etc run on Android. Thus, Android has become a part of daily life of it's users. People love to browser the internet, watch videos on YouTube, indulge in social networking and play games. All this is possible due to the fact that Android provides Google Play Store which brings a package of millions of free and paid apps & games that users can install directly on their phone. Most users love to play games on their phones. With the increase in social networking platforms, today games on Android connect to the internet where scores can be compared with friends on leaderboards as well as multiplayer games can be played online. This makes it very very competitive. We all know Android is an open source OS. Thus users are free to install apps from anywhere they like. So, if you want to make an Android game easy, or just show off your high scores, you can install android modded games apk files of your favourite game and do so. These are 3rd party game apk files that are modded by app developers that contain a loophole in gameplay. These mod features include unlimited health, game currency, etc. So if you are looking for a mod apk file of your favourite game, look no further. We have listed the best android modded games apks for you to choose so you can be the highest scorer on leaderboards and show off your skills.
List Of Best Android Modded Games.
1. Mini Militia Mod.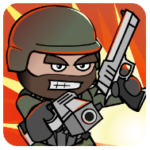 Mini Militia is the most played game by today's generation. It is a simple WiFi LAN multiplayer game which you can play with friends. It is a very competitive game and if you want to win, you can install the mod apk for Mini Militia. The features are :
Unlimited health.
Unlimited flying Power.
Infinite ammo.
Suicide option.
Pro pack.
Target line.

2. Candy Crush Mod.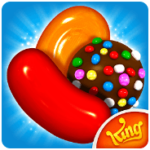 Candy crush is a 3 match game filled with colorful candy and addictive gameplay. It offers connect with Facebook and the scores are compared online. Hence, if yiu want to lead, try the mod apk below with following features :
100 plus moves.
Bomb counter to 80.
Time to 5 mins.
Unlimited lives.
All episodes and levels unlocked.
Free boosters and switches.

3. Temple Run 2 Mod.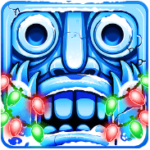 Temple run is the best endless runner game available for Android. It's latest version, temple run 2 is very famous among Android game players. So if you want to unlock all the features of the game and make a highest score, check the features of temple run 2 mod apk.
Features of temple run 2 Mod :
Unlimited money.
Unlimited gems.

4. Angry Birds Epic RPG Mod.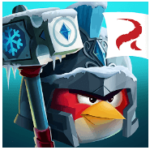 Angry birds epic is an excellent role playing game made by Rovio studio. There is a huge fanbase for angry bird games across the world. So if you are a fan too and enjoy playing this game, you must check out this amazing in all android modded games as well.
Features of Angry birds Epic RPG Mod :
Infinite coins.
Unlimited snoutlings.
Infinite friendship.
Ad free.

5. Modern Combat 5 Mod.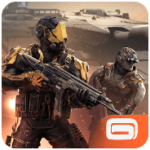 Modern Combat is a well known game title for Android by Gameloft studios. It is an action game with first person shooter gameplay. It has incredibly stunning graphics and is a treat to play. So do check out the this amazing in list of android Modded games apk. As it features God mode with everything set to unlimited.

Also Check:- Android Custom ROMs
6. Asphalt 8 : Airborn Mod.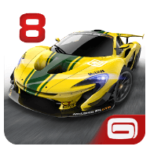 Asphalt 8 is undoubtedly the best racing game there is for Android. It offers great racing tracks and a whole lot of supercars to choose from. It comes from Gameloft studios and is a top app for Android. If you want to quickly unlock all cars and max their upgrades, then you must check out the Asphalt 8 Airborn Mod.
This mod contains unlimited money.

7. Sky Force Reloaded Mod.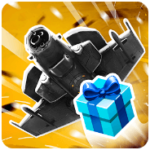 Sky force is one of the best arcade style games for Android. It makes the user take control of an aircraft which he has to pilot through a number of hurdles. The free version has in app purchases and runs on ads. If you are a regular player for this game, then be sure to check out Sky force reloaded Mod.
Features :
Mod stars.
Star doubler.
Ad free.
Plane generator.

8. Bomb Squad Mod apk.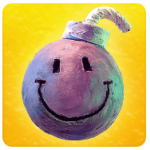 Bomb sqaud is a fun and very entertaining multiplayer game in which player can form teams and fight cute little battles against each other. There are tournament of different fighting events that are very entertaining and interesting. If you want your team to win, and you want to unlock pro features of the game, then download the Bomb Squad Mod apk to enjoy all the pro features.

9. Asphalt Overdrive Mod.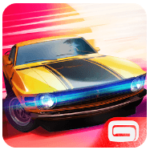 If you are a fan of racing games on Android, you must have surely played Asphalt Overdrive. It is a simple and fun racing game as it is a spin off game from the popular Asphalt series by Gameloft. So we have Asphalt Overdrive Mod for you which offers unlimited money. This means you can upgrade anything and progess fast, thus beating your friends.

10. Agent Dash Mod.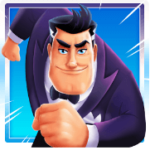 Agent dash is an explosive runner game where the player is sent on a top secret mission for the queen and country. It is one of the most downloaded game on the Google Play Store and it is highly rated. If you want to speed up your progress in agent dash, then try the mod apk for agent dash.
Features of Agent Dash Mod :

In conclusion, we hope that you will enjoy this list of best android modded. If there is a game you want a mod apk for, tell us in the comments below.