In this world where technology is advancing at a rapid rate and new inventions or discoveries are being made. There are a lot of terms which must be new to us. It can also be like we have knowledge of something but we don't know the term which it represents. ISO can be one of that term. An ISO is a format type of a Disk Image. You can also say that ISO image is a disk image in an optical disc like CD/DVD. It contains everything that can be written to an optical disc. An ISO image file comes with the .iso extension. There's a lot of things which we can do with an ISO file like extract, burn, create, edit and more. We have found a perfect software for it called UUByte ISO Editor.
UUByte ISO Editor is an ultimate toolkit to burn, create, extract and edit ISO image. We will describe each and everything about this software. So, Let's start.
UUByte ISO Editor.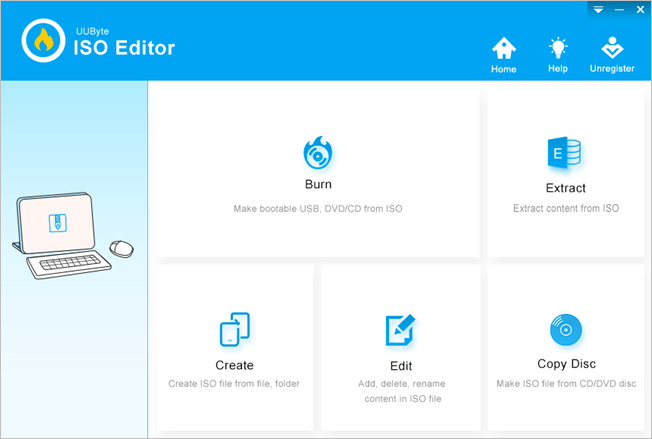 UUByte ISO editor is one of the world-class iso editors available in the market. This editor is available for Windows PC as well as Mac OS. It has a powerful ISO to burn, create, extract and edit all types of ISO files. This software has an amazing user interface and it's very easy to understand. It's like all in one utility software because you will have all the tools in one software. You don't need to download one software for each work to be done. UUByte ISO editor is one of the expert's choices as it gives you all tools in one kit.

It is very simple to use. When you have installed the software, just scan ISO file in it and start editing it. So, you don't have to do anything else than that. You don't have to use any third-party software in order to use it. You can format USB drives and disks right from the interface. The burn function in this app is available to use when it detects any media. You will be also able to create an ISO file from files and folders already on your computer. There is also an edit which allows you to remove or add files to the ISO and you can rename them too.
Core Features OF UUByte ISO Editor.
There is a good number of features of this editor. But the main features which are provided by this are given below:
1. Click Burn ISO to USB or CD/DVD: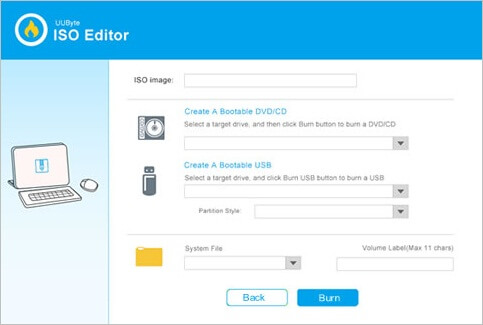 UUByte gives you an option to burn ISO which is the most important feature. With UUByte, you will be able to burn ISO files. These ISO files can be archived to any external media device like USB flash drive, CD and DVD. It offers a unique feature which enables you that an ISO image is used to create a bootable disk.
2. Easily Create ISO Image from File or Folder:
The simplest method of UUByte as compared to other software is to create an ISO file. You just have to drag-n-drop the file from your local computer to the software. Then, simply select the Create button and an ISO image will be created. It's just as simple as that.
3. Extract Files from ISO Image: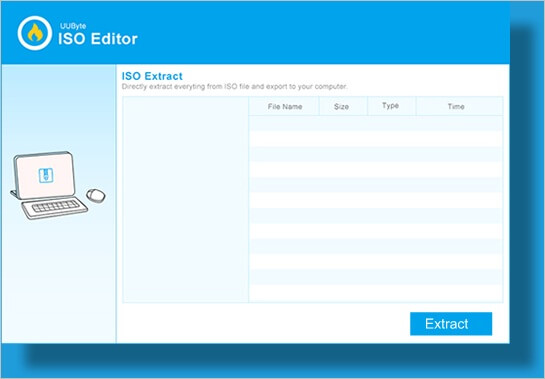 UUByte also provides an option to open and extract the ISO files. You must know that there is not default software to even open the ISO files. With this software, you can open any ISO files on your device and take the actions on them which you need. It's pretty direct and not much-bothering.
4. Instantly Edit and Re-Create ISO File:
The most demanded feature is adding and removing existing files from an ISO nowadays. UUByte comes with a feature to edit and create the ISO file again. It is much faster than the other Softwares in the market.
These were the most important features provided by UUByte ISO Editor. It also provides other features which are listed below:
Create an Installation Disk.
Support UEFI Boot.
Copy Disc Content.
Smart Engine.
Modern UI.
Download UUbyte ISO Editor which is the Ultimate toolkit to burn, create, extract and edit ISO image. I bet you can't find an ISO editor with these many features. Download it now from the below link:
Verdict.
This was our view on the UUByte ISO Editor. We have personally used it and then we have written this for you. So, you can download it without any hesitation. We hope you have liked it and you will share it with your friends too. We will be back with you again soon.