MS Excel is a valuable tool for both individuals and businesses. There is so much you can do on the excel spreadsheet, especially when you don't have enough money to spend on costly software. MS Excel is easy to use, but to get maximum value, you have to dig deeper into the functions. From making simple lists to complex data analysis, MS Excel applications are wide and varied. Some Excel functions that can be valuable to your business or day to day operations include the following:
1. VLOOKUP
This is one of the important functions in excel that is normally overlooked by many. It is a function that will help you in finding certain data on a table. To get the results, you simply need to specify what you need to look up and where you want to look. Note that you can find the exact match or an approximate. The function will give you an option to specify this.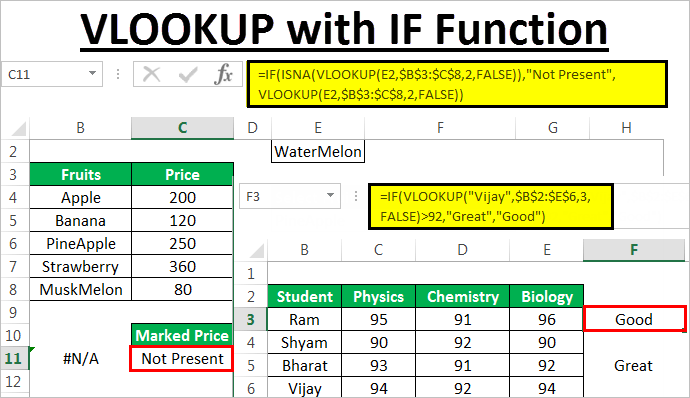 2. CONCATENATE
If you are using a 2016 version, the function will be CONCAT. With this function, you can join two or more cells, up to 30, into one. A great example of how you can use the function is to combine names in different columns. If you have the first, middle, and last names of your employees in different cells, you can join them together using the function to get the full name in one cell. It will be faster compared with doing it manually.
3. NETWORKDAYS
This is a function that you can use to determine the number of working days between two dates. You specify the start and the finish date and the results will exclude the weekends. You can also specify any holidays that need to be excluded from the calculation. Microsoft Office Support highlights employee benefit calculation as one of the uses of NETWORKDAYS. If you would like the number of days between two dates, you can make use of the DAYS function.
4. INDEX MATCH
This is another function that is super useful when it comes to looking up certain data on an Excel table. It eliminates the tiring process of going through the spreadsheet manually to find a certain value. Businesses can use this to locate certain information about a customer, or an employer can use the function to find the salary for a specific employee. It makes the process fast and easy.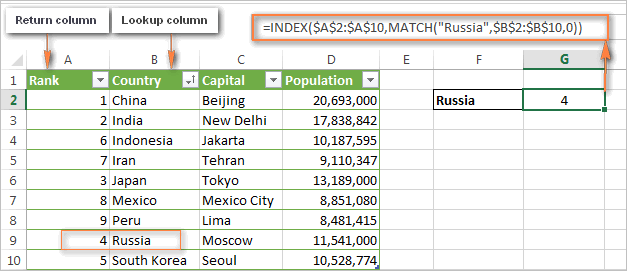 5. LEN Function
When you need to count characters, letters, numbers, and event spaces in a cell, this is the function you should use. It is one of the easy yet most useful Excel functions every professional should know about.
6. SUMIF/SUMIFS
This function will be helpful when you need to add values from cells that meet certain criteria. SUMIFS is different from SUMIF because it allows the addition of values that meet multiple criteria. The two are very useful when you are dealing with data with different classifications that should be handled separately. For instance, you can use the formulas when you are calculating sales for more than one product or from different salespersons.
7. AVERAGEIF/AVERAGEIFS
These two will give you an average for cells that meet your specified criteria. AVERAGEIF is for one whereas AVERAGEIFS is for multiple criteria. Just like the above formulas, these too will help you when you have data that you need to handle separately.
8. IFERROR
Even when you are careful, sometimes errors will arise. This is a function that you can use to detect errors in your spreadsheet as soon as possible. It can be used in combination with other functions in an argument to notify you when there is an error in that argument.
9. COUNTA
Don't confuse COUNT and COUNTA excel functions. Both help when it comes to calculations, but they are different. The latter will help you with calculations for the cells that are not empty. The former count's cells that contain numeric values. Therefore, if you want to count numeric values only without checking the others, COUNT would be ideal. However, if you need to check text and error values, then COUNTA is your go-to. It is the more advanced counting option.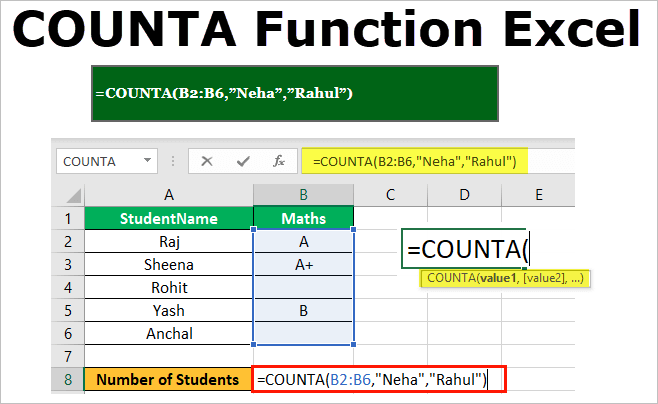 10. Rank
As the name suggests, this is a formula that you can use to rank values in a spreadsheet either from the smallest to the largest, or the largest to the smallest. You can use it to check the performance of your team, your best-selling products, customers with the biggest purchases, and your best performing strategies among many others. The rank function won't rearrange the values; you will simply get the rank results in a different column. It is another function that is easy to use.
11. SUMPRODUCT
If you are doing any sales business, this is a function you ought to look for. It is a function that will do multiplications and then some addition. Let's say you have sold several products each at a specific price, the function will multiply the quantity sold and the price for each product and then sum the totals to give you the total sales figure.
To get a clear picture of how the function works, you will have to do it practically. For the tougher concepts, Microsoft excel training can be helpful. You can get an excel course for as low as $10 and learning can be done online at your own convenience. It might be worth to browse these options on findcourses.com to see what options are available. findcourses.com is a website that lists numerous training solutions to make it easy for individuals and companies to find the courses they need to grow and evolve.
12. MINIFS
If you need to find a minimum value while taking into account certain criteria, this function will help you out. You will be able to find values without breaking a sweat. It is available on Office 365 subscription and Office 2019.
13. MAXIFS
This is similar to MINIFS but this one returns the maximum value. Also, according to the Microsoft official website, it's only available for those with an office 365 subscription and Office 2019.
With so many functions that you can use for your business, it is no doubt that Microsoft Excel is a great resource for every person. By learning as many functions as possible, you will save time, improve the accuracy of your work, complete tasks effortlessly, and reduce data loss and errors. As mentioned above, you may require some training to better understand some of the functions and concepts. The training fee is a small price to pay compared to the benefits you will get once you learn more about the functions and other tips and tricks.
For the straightforward functions, you can learn on your own. YouTube videos are a great resource when it comes to learning more about the features. Blog posts can be of great help too. Take time to read a few that highlight more on the functions and those that offer more tips and tricks for using Excel. Start by identifying all the functions that are relevant to your business and then take the time to learn how each one of them works. As you learn, practice, and start using the features immediately. Finally, don't forget to keep your software up to date.