Classroom learning still takes place, but more and more courses and learning materials are being provided online.
For companies, it can be cheaper and more convenient. It also allows teachers to reach more distant students. Online learning platforms are becoming more and more diverse.
For example, to learn a language, you can use flashcards and online language learning apps. And for those who are younger, there is an online e-learning service. There are also programming platforms that can be used in schools as well as at home, and these are referred to as Microlearning.
Microlearning shifts the focus from coherent course material to an experience in which the learner can chart their own path based on contextual goals and dive deeper into the learning content. While this may sound like a complex concept, it is actually pretty easy to incorporate into your children's learning and development activities.
However, make sure you have a good internet connection and you're good to go. But if you are looking to change your Internet Service Provider (ISP), we recommend going for popular ones like Cox. Cox communication plans and packages are popular due to their feasibility and a wide variety of features.
Now before we tell you how to use the internet wisely to get the best Microlearning apps and tools, let us first tell you a bit about what it is.
What is Microlearning?
Microlearning is a type of educational strategy where students are given small chunks of learning with just enough information to help them achieve a goal. This is the current term in the world of e-learning and instructional design.
As with other e-learning related terms, it has some ambiguity or flexibility if you so desire.
Microlearning has proven to be a great way to improve long-term memory and the overall quality of learning.
The combination of microlearning with behaviorism, constructivism, cognitivism, and experimental theory (psychological theories) affects how people understand new knowledge.
Such an approach, with its advantageous compactness, will certainly not be missing in the online education industry. As a result, microlearning apps seemed to offer a complete competitive advantage over other e-learning software with their hybrid courses, adaptive learning, and so on.
They are practical because they are accessible and easy to use for most users, both students, and adults.
Best apps for Microlearning
As we head into 2023, we reviewed a few apps for you that are guaranteed to be effective for children's learning and development.
1.    InstaNerd
InstaNerd offers an endless stream of facts that give you smart, scientific, and (a little nerdy) general knowledge. Click "Start" to get started. Keep pressing the "Next" button (or, even easier, use the arrow on your computer keyboard) to see new interesting facts.
You can also subscribe to receive new facts in your inbox once a week. Even if the content seems relevant, be sure to demonstrate facts before sharing them with students.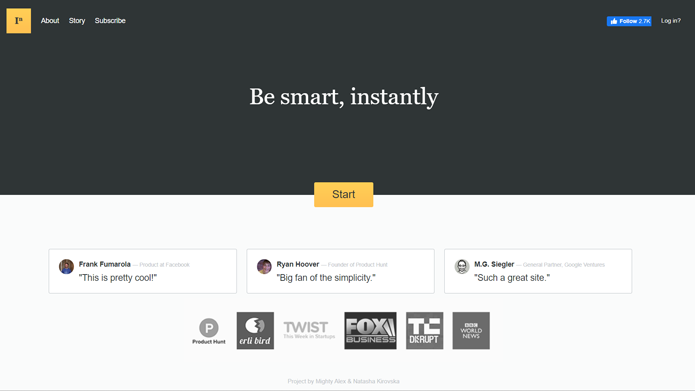 Sign Up :- Instanerd
2.    EdApp
EdApp is a free online learning platform that offers a micro-learning application for teams of any size and job type. It's a mobile LMS with a template library, push notifications, and analytics built for microlearning. EdApp has a built-in authoring tool, spatial reproduction, and gamification functions.
This course material can be developed for iOS, Android, and the web. It encourages learning through internal rewards and built-in real world prizes.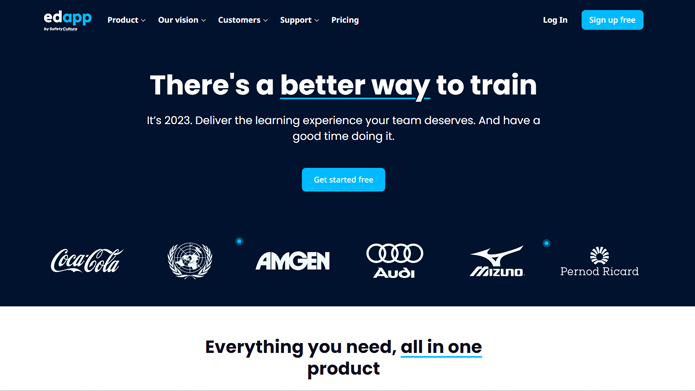 Sign Up :- EdApp
3.    TED-Ed
You can use TED-Ed videos and lessons to supplement almost any topic with educational videos, quizzes, and discussion questions. Simply browse by topic or subtopic, or search by keyword. You can also filter by target age, content type, subtitles, and more. The content is great and comes from some of the brightest minds in the world – students are more likely to get hooked right away. Videos can be great to watch in class or included in a flipped classroom.
If you sign up (free), you can also modify existing video tutorials for your own use, or create your own lessons using the videos on the site (the ones made by TED-Ed are high quality and a great way to post them on lessons for your students) or with a YouTube link.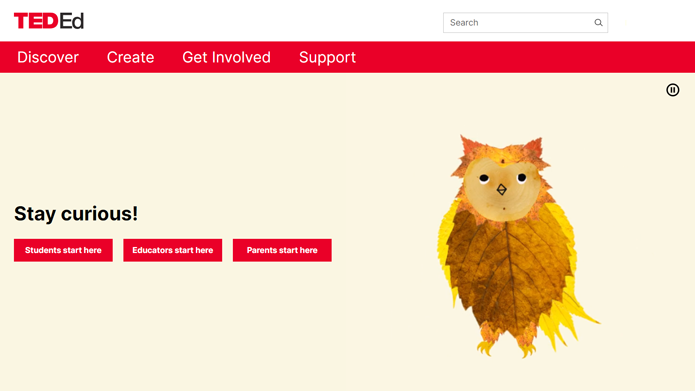 Sign Up :- Ted-Ed
4.    Udacity
Udacity is an online learning environment for college-level courses at a much lower cost than a traditional university. All Udacity AI, Technology, and Business courses are hands-on and interactive. To help graduates excel in their chosen careers, cool projects are designed to mimic real-life activities and can easily be included in portfolios for future job searches.
Udacity also offers graduate career support, including reviewing resumes and preparing for interviews.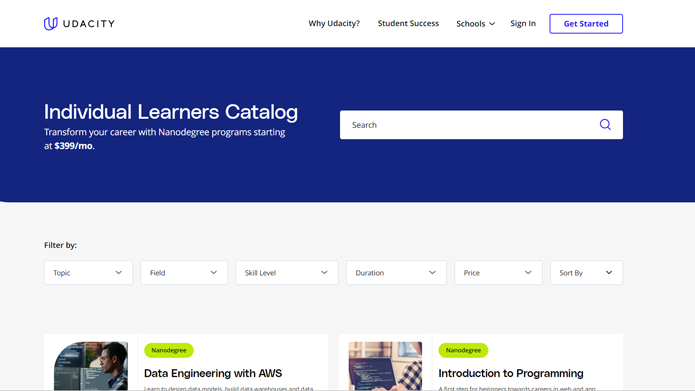 Sign Up :- Udacity
Wrapping it up
With all things digital, education is not left out as students enjoy personalized learning and e-learning. The recent pandemic has dramatically kicked out billions of students from their classrooms and sparked interest in e-learning. Even schools are adopting online learning methods and keeping up with the times.