Discord is one of the most rapidly expanding services for instant messaging. Originally primarily a message and voice chat program for gamers, it is now available on any PC. Everyone uses it for everything, including gaming and simple conversation. In order to enhance the user experience, Discord also offers features like bots. Music bots are one of the bot categories accessible on Discord servers.
Users of Discord may set up servers to which they can invite their friends, individuals who share their interests, or players of the same game. Like a large group chat, Discord servers have many additional capabilities. Users may play games or simply talk with friends while listening to music thanks to music bots. Discord bots are designed to mimic real-world Discord users. Multiple users on a server can listen to the same music simultaneously. Discord music bots may search through Spotify, YouTube, and other music services to select songs to play on a voice channel.
In this article, we will take a closer look at all the music bots for Discord and list the 10 best Discord music bots that you can use. Before we check out the list, I want to make sure that you guys know how to add bots to your Discord servers. For that check out, How To Add Bots To Discord.
List Of Best Music Bots For Discord.
1. Jockie Music.
On Discord, you may make use of the well-liked music bot Jockie Music. If you've ever wanted a Discord bot that is exclusively concerned with music, one of the best ones you can add to your server is called "Music Bot." Spotify, Apple Music, YouTube, Deezer, TIDAL, and Soundcloud are just a few of the services whose music you may enjoy with the Jockie Music bot. Put the song's keyword in the channel after the "m!play" prefix or post the song's link directly after the prefix to start playing music with the bot.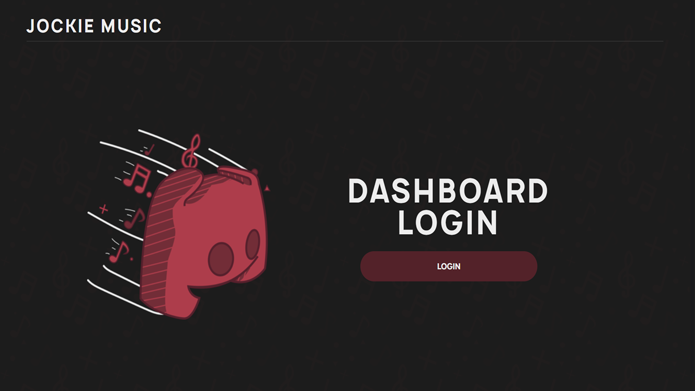 Install :- Jockie Music.
2. Hydra Bot.
Another feature-rich Discord bot you might want to take into consideration for your Discord server's music player is Hydra. Hydra bot plays high-quality music with little latency or distortion and may be accessed with the prefix ". " However, if you're the server administrator, you can decide to define a unique prefix to access Hydra based on your preferences. The ability for server users to vote to skip the current track is one notable Hydra bot feature. Consider purchasing the premium edition of Hydra if you want to access all of its features. You get constant music playback, global volume settings, an endless number of playlists that can be stored, and much more.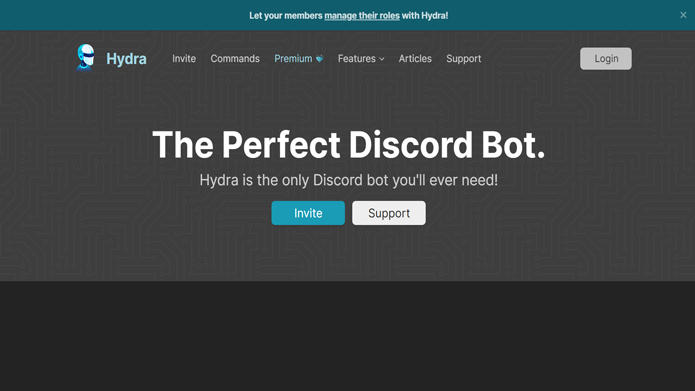 Install :- Hydra Bot.
3. Chip Bot.
Chip is another one to give a shot. It is an additional music bot that works with Bandcamp, Spotify, and SoundCloud. I appreciate that the Chip bot has easy-to-use controls for pausing, starting, skipping, stopping, and checking the queue. In this manner, navigating the bot does not always need the use of commands. Additionally, you may examine a list of all possible commands by using the command "ch!help" if you run into any problems. You can support Chip bot on patreon to receive extra benefits like 24/7 playback, global volume settings, audio effects like bass-boost and night-core, and even a dedicated instance for top-tier Patrons, just like Jockie Music bot. Chip is an adequate Discord bot for all of your music sessions overall.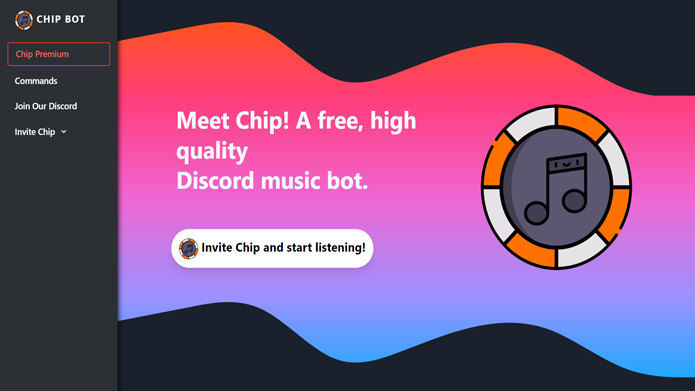 Install :- Chip Bot.
4. MEE6.
For Discord, MEE6 is a top-notch music bot. This bot's visual player, which allows you to control your music, is what I appreciate about it the most. There is no need to employ any challenging commands. To stop, play, and skip tracks, just click; to rearrange songs, just drag and drop. Like using any other song player, it's simple. Additional features include music searching, loudness increase, 24/7 playback, member voting for their favourite songs, and more.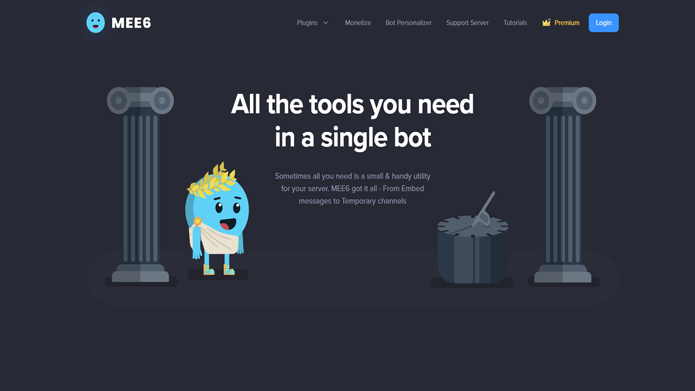 Install :- MEE6.
Also Check :- Best Bots For Discord.
5. Fredbot.
The Fredboat is a potent music-playing bot that supports a variety of websites, and it's one of my favourite Discord music bots. FredBoat is able to stream music from several platforms, including Twitch, Soundcloud, Bandcamp, and YouTube. I also appreciate that Fredboat supports playlists since it frees me from having to change the music once one ends by allowing me to establish a playlist and let the tracks play automatically. You may listen to high-quality music with ease because to Fredboat's ability to play music with little quality degradation.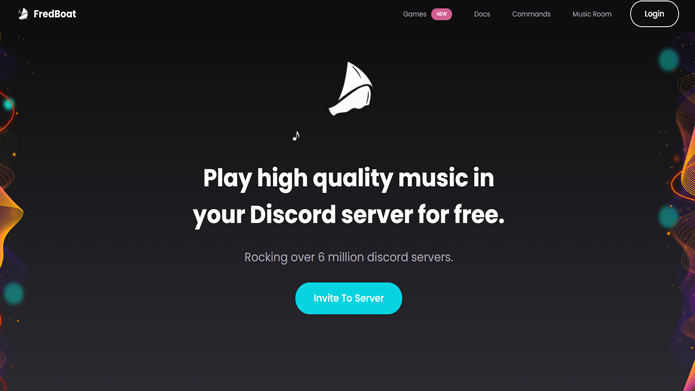 Install :- FredBot.
6. Probot.
ProBot is essentially much more than simply a music bot for Discord servers, similar to Zandercraft. In actuality, it's a strong, effective bot that can essentially manage whatever you want to do on your Discord server, all by itself. ProBot provides the option to broadcast high-quality audio on your server for listening to music. The bot looks for songs on YouTube and provides a tonne of helpful instructions for managing playing. For your server, it's simple to play/pause, skip, or queue up music.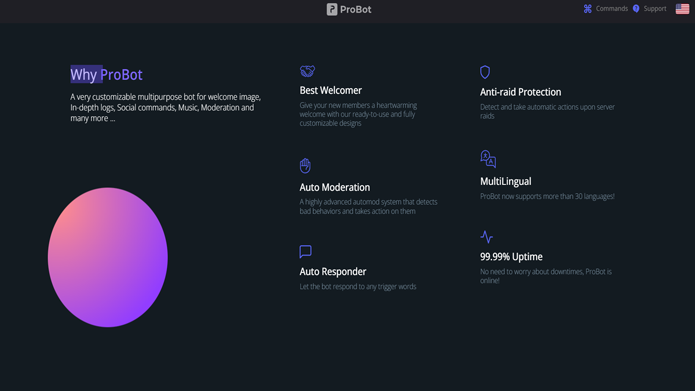 Install :- ProBot.
7. Zandercraft.
Zandercraft is a Discord bot well-known for its capabilities that help with efficiency. Beyond just playing music, the bot is capable of many other tasks. Users may play music, add their favourite tracks to queues, and build playlists. This bot not only plays music but also lets you exchange GIFs on Discord. You should certainly check out Zandercraft if you enjoy streaming Hi-Fi music and are seeking for Discord music bots that can manage that.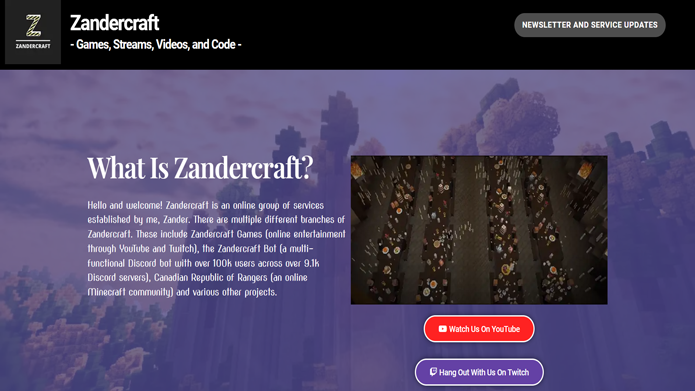 Install :- Zandercraft.
8. Uzox.
The Uzox bot is what you should be looking at if you want a Discord music bot with premium capabilities available without charge. The bot supports YouTube, SoundCloud, Spotify, Twitch live broadcasts, and other services and provides dependable music playback. You also get free access to a number of music filters. Lyrics support is an additional feature that deserves mention. To view the lyrics of the music you're listening to, click the on-screen lyrics button. Give Uzox bot a try if you want to use all the premium features that most Discord bots provide behind a barrier.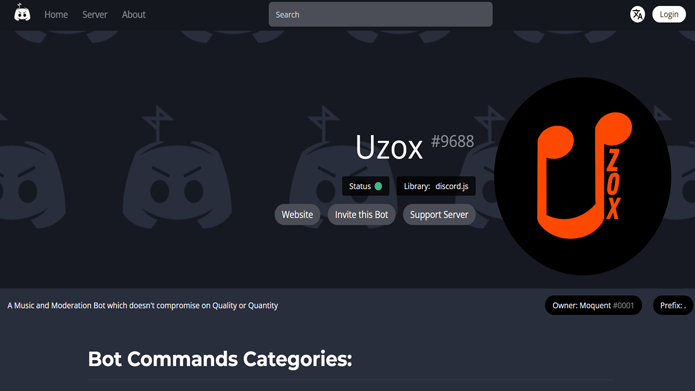 Install :- Uzox.
9. Chillbot.
This bot essentially acts as a live streaming radio station that plays relaxing, lo-fi music constantly. Straightforward and clear commands make controlling the bot simple, and you may play and pause music whenever you want. Since this is a radio station, it goes without saying that you cannot use this bot to play your own playlists; instead, you will experience the true atmosphere of a radio station.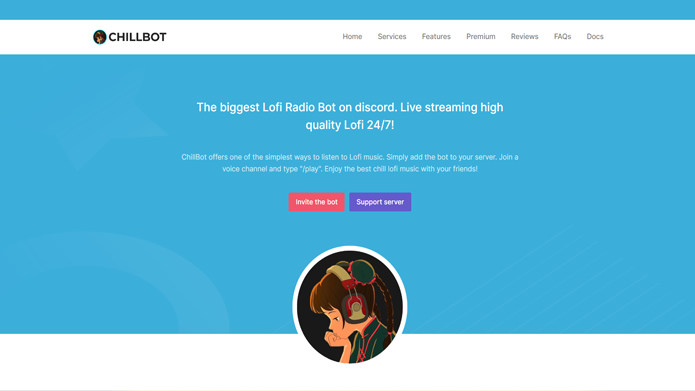 Install :- Chillbot.
10. BMO.
BMO supports games, utilities, picture transformations, and more in addition to Discord music, making it much more than simply a music bot. This Bot is rather simple in terms of music features. Songs may be found through searches, played, and queued up. You will need to spend some time getting to know this bot because its instructions are a little bit more difficult.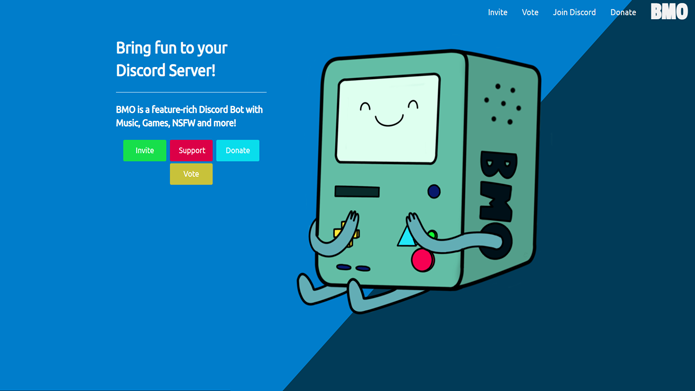 Install :- BMO.
Finally, we really hope that you will find our list of the top music bots for Discord to be helpful. Please get in touch with us if you have any recommendations. Please let us know which of these alternatives is your favourite. Additionally, if there are any additional bots for playing music on Discord that you think should be included but aren't, please share them in the comments area below.