Soft-copy based works are growing tremendously. No body want to prefer hard copy for presentation, record maintenance and other works. We all prefer to make document or excel sheet data processing. Commonly we all use MS office to accomplish these task. Document files are saved with .doc extension and excel with .xls. So to open them on our android device, we need doc reader apps and excel reader apps. Some time we download doc or excel file from the web and we don't have access to computer. Android provide solution to such problems with the help of its Word and Excel apps. With the help of these apps we can create and edit Word, Excel files in our smart phone. These apps provide a feeling as we are doing work on Computer with drag and drop features. We can do every thing that we can do with Word and excel on Computer. So here are some best doc & excel reader apps for android.
Best Android Doc & Excel Reader Apps.
1. Google Docs.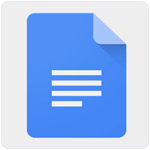 Google Docs is amazing android app for word document and PDF files by Google. We can easily change and create our document on the go. We can easily bold, italic and underline the document. It also provide file modify notification. We can enable and disable it in settings. We can also work on it offline. It automatically save our data when we edit our file, we not worry about the data loss. Approximately 200 million user download this app.

2. WPS Office + PDF.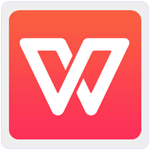 It is one of the most popular and world famous android word and excel app which also support many other files like Powerpoint, PDF, Docs, XLSX etc. It is available in 50 different languages. We can easily connect with our cloud like Dropbox, onedrive etc. We can work with our document on cloud and it autatically save our document to cloud after editing. We can easily share our file using email. Approximately 100 million user download this app.

3. Microsoft Word.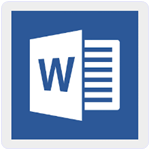 Microsoft Word is an official Word app by Microsoft corporation for Android User. It provide easy to use interface with all the features which is available on Computer. We can create and edit Word document anytime and anywhere. We can also sync our files with multiple devices to work and access them easily on any device. We can share our files with email also. Familiar features like charts, images, footnotes, tables are provided in our touch click. Approximately 50 million user download this app.

4. Microsoft Office Mobile.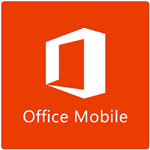 Microsoft Office Mobile is a companion for smart phones running version 4.4 or higher. It is an official version of Microsoft Office specially designed for smart phones. We can easily view recent documents on our smart phone which we view in our computer later. It also provide cloud access to its users. We can easily access doc files from One Drive, Dropbox etc. We can also view doc files attached to our emails. Approximately 50 million user download this app.

5. Docs To Go Free Office Suite.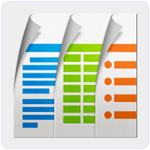 Docs To Go is free Android app which allow us to open all our Microsoft office files and edit them quickly. It also support PDF documents easily. It provide multiple file sync and save option to device and many cloud services. We can easily sort files using file sorting manager. It support email attachments. It is compatible with Android templates also. It is localized in many different languages. Approximately 5 million user download this app.

6. Polaris Office.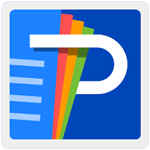 Polaris office is another alternative for Microsoft word document. We can continue our work on smart phone and tablets. We can easily manage our files stored on any cloud service. It provide feature to convert doc files into PDF directly. It provide 24 different templates and 173 different shapes. It also provide different tools like ruler, header, footer, replace, search and camera mode to take picture and insert into the world document. Approximately 50 million user download this app.

7. Docs Viewer.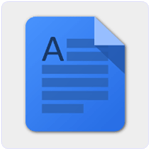 Docs Viewer is a light weight Android app. It support many file types like Doc, word, Excel, Powerpoint, PDF etc. This app is directly integrated with our phone apps like E-mail, file manager, Google docs etc. This app require internet connection to upload our files. This app support a file size of 10 MB for Android. This is combo pack for many types of files. We can easily update our files. Approximately 5 million user download this app.

8. Offistar Word Excel Power Point.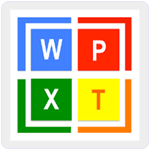 Offistar is another popular Android app for word and Excel document. It is available in 25 different languages. It support many other formats like Powerpoint, PDF, HTML, GIF, jpg etc. We can make comment over our documents. We can also highlight and underline text in the document. We can share our document using email. We can easily show recent document available in our phone. Approximately 5 million user download this app.

9. Andropen Office.
Andropen office is an Android app which support a large variety of documents including Word, Excel, photoshop, Powerpoint etc. We can easily view, create, edit and format our documents. It also provide support for embedding object to our files. We can export our file to PDF format using its inbuilt converter. To enhance the document security we can easily password protect it. Approximately 5 million user download this app.

10. Basic Docx Reader.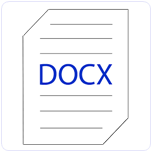 It is a Simple but effective Android app. If our task is limited to only read a doc file and simple text editing then this app is good option for
us. It is a light weight Android App which is free to download. We can easily open our file from Dropbox, Gmail and Local storage. It is easy to use with attractive interface. It also support tables,lists and text. Approximately 5 million user download this app.

Hence, these are best android doc & excel reader apps, where we can easily edit and read these files.